Top Stories
MUSIC | The synth-pop duo crinkle a story about the past.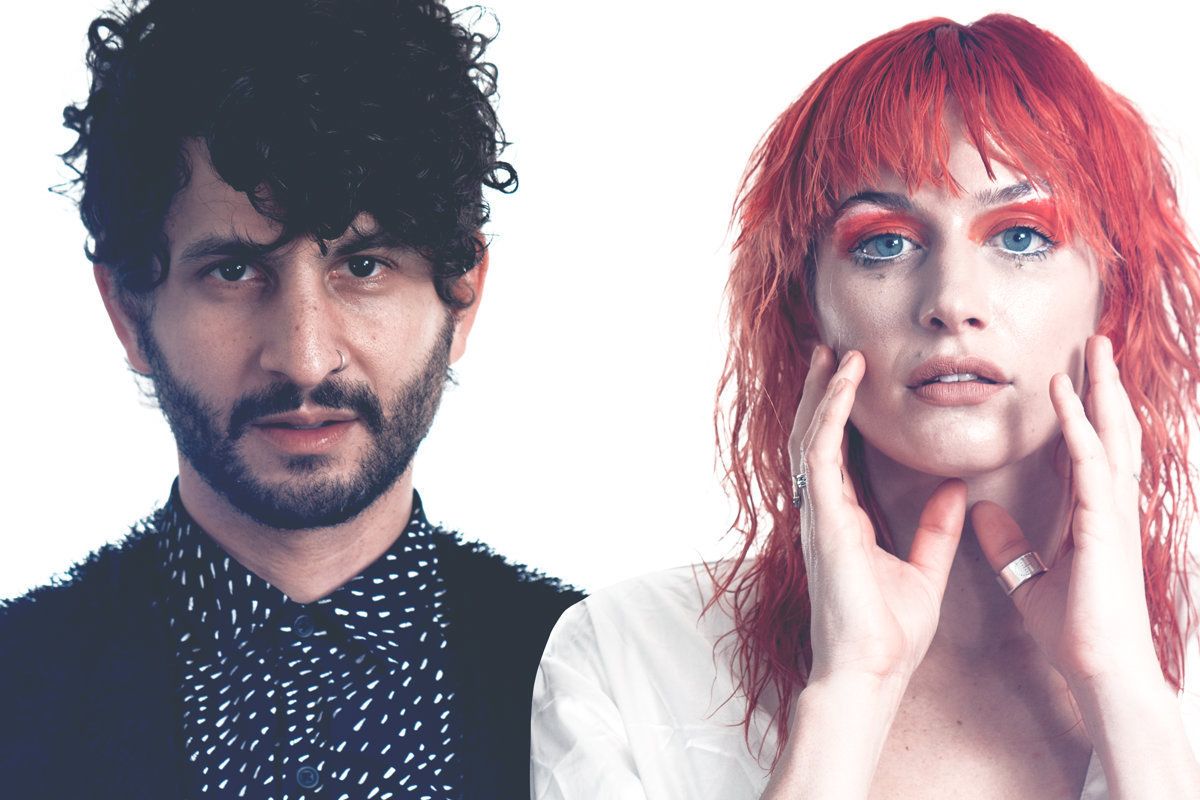 "Now, we don't believe in anyone," singer Wortman hisses.
Where have the good days gone? No, seriously--where are they? The days long before social media became the dirge of the earth; long summer days were spent down by the riverbank; and the local drive-in was the hot spot on a sweltering Friday night. Dead and gone, basically. Electro-pop duo Smoke Season, a Popdust favorite around here, reminiscence about those cherished memories that inch further and further from memory with "Good Days," a beguiling and slippery floor jam. "We wanted to capture the bittersweet feeling of remembering times that shaped you into who you are today. Those events seem to slip by as they're happening but their importance becomes so clear in retrospect. To us, this is the definition of soul-shaping," the pair share about the song, which you can listen to in full below.
"Oh, the years flew by. Now, we don't believe in anyone," evocative lead vocalist Gabrielle Wortman slithers on the first verse, adorning a rather erratic production style, sitting between Lorde bite and big band--probably thanks to the work of saxophonist James Ragusa. Ragusa dresses up the song with a subtly sexiness, fit for recalling forlorn romance and the fleeting intoxication of a stolen kiss underneath the bleachers. "Loose unties, till we lost control. I think it's time to go where the good days have gone to."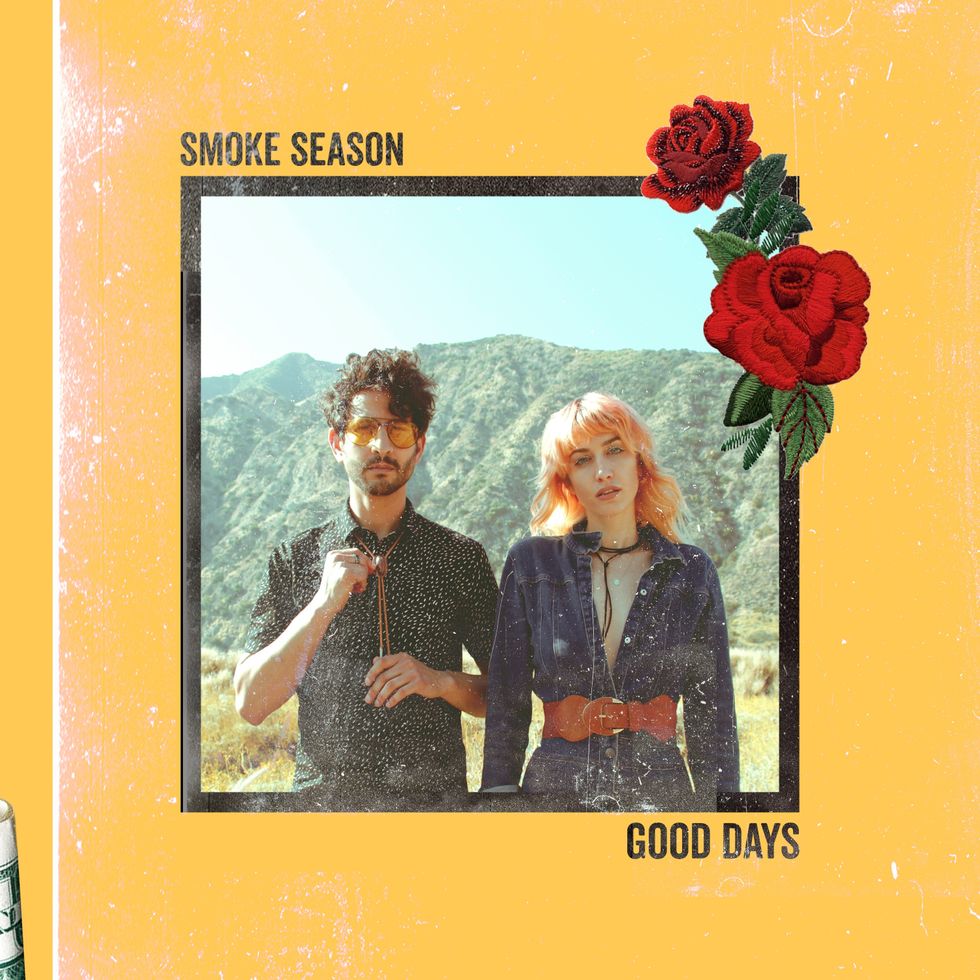 "In time, even the boulders will be flat lines, like the wrinkles on our skin, signs from the outside looking in. A tear rolls down her cheek. I bet we won't believe it," Wortman later reels, mixing raw sorrow with a gliding but intense optimism.

"Good Days" follows the release of "Hello" earlier this year, which features a rather timely video (a Valentine's Day release) "We'd always wanted to release 'Hello' for Valentine's Day because it's a love story, but after the election, the love story we were going to tell changed. Gender equality has always been an issue, but with the new rhetoric prominent now, we decided to focus on female empowerment," Wortman toldEast of 8th about the visual. "We decided to put women at the center of their own narratives, rather than objectifying them."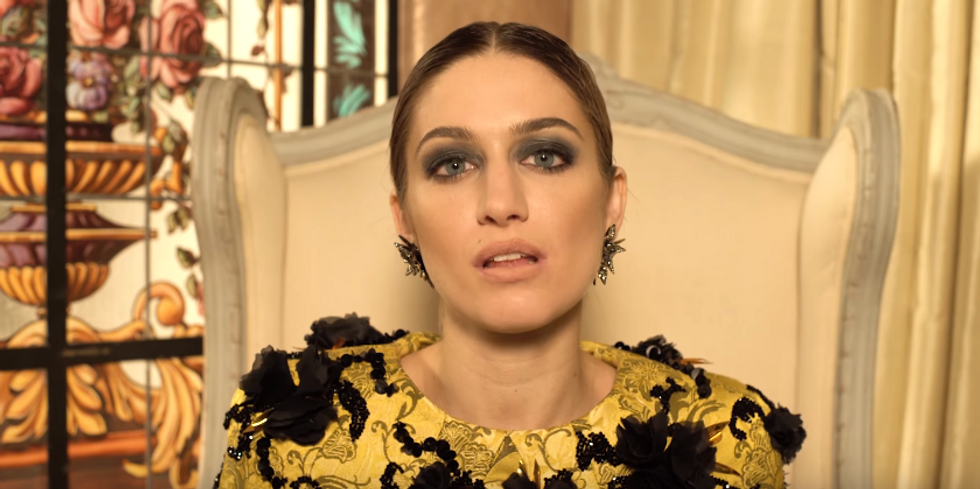 Screenshot from "Hello" music video
Splashed with '40s-designed fashion and makeup--thanks to director Megan Duffy, Schon Magazine beauty producer Mynxii White (Stella McCartney, Marilyn Manson) and stylist Zoe Zhou (Beyonce)--the clip centers on a woman who "comes home, she takes a bath, a baptism of sorts, she comes clean, and each of the versions of her are different roles of femininity—whether it's what society puts on us or whether we put it on ourselves," explained Wortman. "The main character goes through these stages of femininity; we even joked that Jason's role in the video is even a form of femininity, as if the character reaches ultimate masculinity in her journey to empowerment. The shot at the end of the character in the yellow dress, it's like she's put her armor back on, she's the queen again, and ready for another round."

Smoke Season are, reportedly, finishing up their debut full-length album, the follow-up to 2016's excellent and propulsive Ouroboros EP.
Spin "Good Days" now:
---
READ MORE ABOUT MUSIC...
INTERVIEW | Daphne Willis shines light on mental health with "Somebody's Someone"
INTERVIEW | AJR long for the past but push to the future with new album
PREMIERE | Danny Padilla wants a former flame "Too Bad"
---