Yesterday, Snapchat officially began an effort to get everything right that Google Glass did wrong. The app launched its first wearable tech product called Spectacles: sunglasses that allow wearers to record 10 second videos and directly upload them to Snapchat through a Bluetooth connection with their smartphone.
Spectacles are retailing for $130, but you can't just stroll into a store or visit a website to purchase the innovative sunglasses. The tech company is employing a guerrilla-style approach to the rollout, randomly placing kiosks at locations across America and having customers purchase the devices from a vending machine.
Snapchat is trying impossibly hard not to make their latest creation a Google Glass: Part 2. Google Glass suffered with a severe image problem, its wearers being seen as pretentious people who took themselves way too seriously, as well suffering from concerns over privacy, as it was impossible to know when a wearer was recording video.
Snapchat is hoping to swerve this downfall by marketing Spectacles as something fun and light-hearted. And to combat privacy concerns, the device lights up when a user is recording video.
Fashion wise, the sunglasses are not going to compete with the haute couture world. They look reminiscent of Ray-Ban inspired plastic frame knockoffs you would purchase from Forever 21.
Check @vertebraeinc CEO Vince Cacace @EntrepreneurVC in USA Today sporting his new @Spectacles https://t.co/WECEqEbMwK via @jeffersongraham pic.twitter.com/5CU8DkRE5s
— Zach Servideo (@ZachServideo) November 11, 2016
But the safe design is keeping in line with the easy-gong, fun, and widely accessible feel Snapchat wants the glasses to have.

The first stop for the Spectacles kiosk was at Venice Beach in California on Thursday. Snapchat said it would announce future locations only through its online "Find A Bot" map.
The glasses are currently selling on eBay for around $500-$700 dollars. One pair even going as high as $1,000. Still, even the resell value of Spectacles is far lower than Google Glass' original price tag of $1,500.
The response to Spectacles has been positive so far, the tech world coming out in droves to purchase the device. One cool feature is the ability to rotate your phone when viewing videos recorded with the video and seamlessly transition between horizontal and vertical viewing.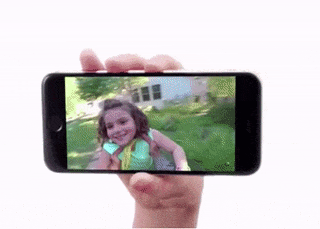 However, 9-5 Mac pointed out the device records poorly in low-light situations.