Soccer Mommy's debut album, Clean, was one of the crown jewels of what might loosely be described as the bedroom indie movement.
Now she's poised to take over mainstream indie rock with her forthcoming sophomore album, color theory.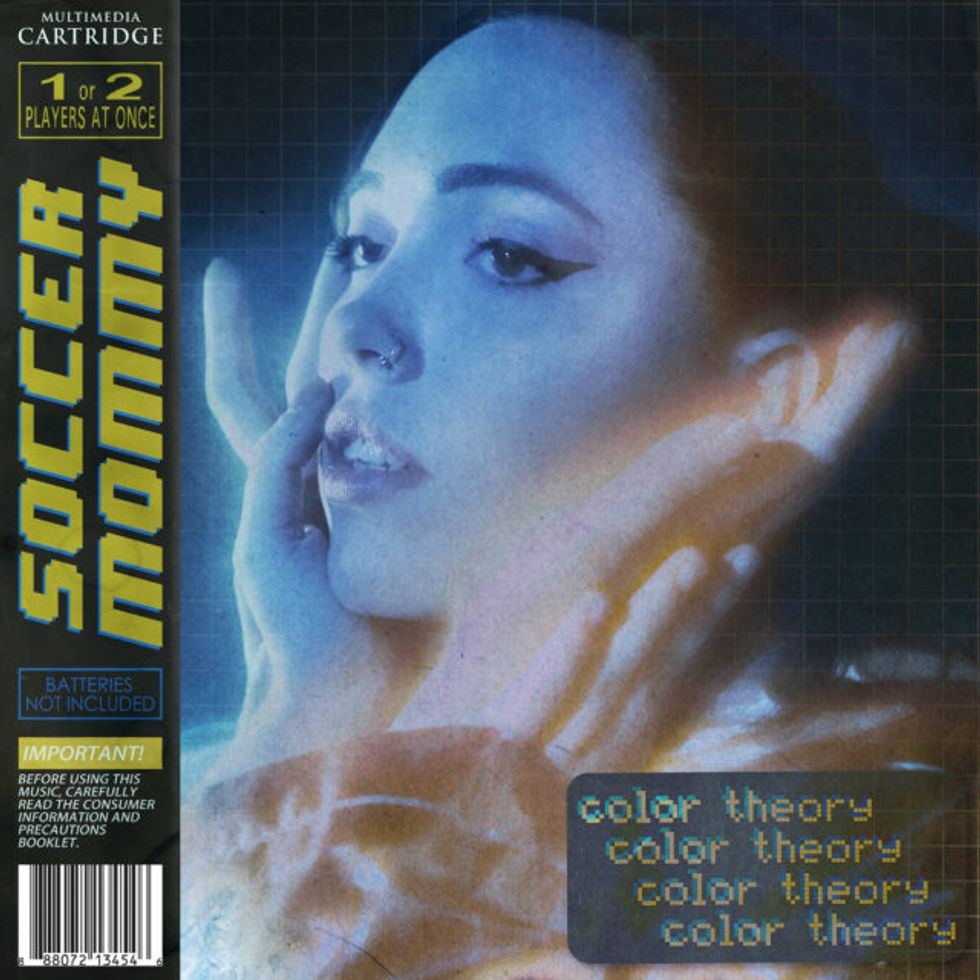 Stereogum
She accompanied the album release announcement with a new single: a sunny, folky tune called "circle the drain." It's evocative of the broad, folky sensibilities of '70s California rock bands, but it's also a distinctly modern tour through a tangled mind. "Hey I've been falling apart these days / split open, watching my heart go around and around, circling the drain," she sings, a line that could describe the state of modern politics as well as the everyday emotions that accompany being human in such an unstable world.

Despite the open, expansive sound that characterizes the album's existing singles, it sounds like the project—at least lyrically—will be a deep exploration of a fractured psyche, refracted through an artist's perception of the world. color theory will be a three-movement work that "explores three central themes: blue, representing sadness and depression; yellow, symbolizing physical and emotional illness; and, finally, gray, representing darkness, emptiness and loss," according to the New York Times.
Though the new album might be an upgrade from her days of making music on her NYU dorm room floor, Soccer Mommy (whose real name is Sophie Allison) is sticking to her DIY and confessional roots. "I wanted the experience of listening to color theory to feel like finding a dusty old cassette tape that has become messed up over time, because that's what this album is: an expression of all the things that have slowly degraded me personally," she said. "The production warps, the guitar solos occasionally glitch, the melodies can be poppy and deceptively cheerful. To me, it sounds like the music of my childhood distressed and, in some instances, decaying."
In the three existing singles from color theory, Allison explores some of life's paradoxes, lingering in a space somewhere between collapse and peace. "It's a halfhearted calm—the way I've felt since I was 13," said Allison of the songs, in the same interview where she described herself as "the self-proclaimed princess of screwing up."
Though she may see herself that way, Soccer Mommy obviously isn't doing so badly. But the mind can work in strange ways, and hers seems to run in loops self-criticism, apathy, and creative drive. For everyone teetering on the brink between peace and misery, this will resonate beautifully.
Watch the video below:
Soccer Mommy - circle the drain (Official Music Video) www.youtube.com