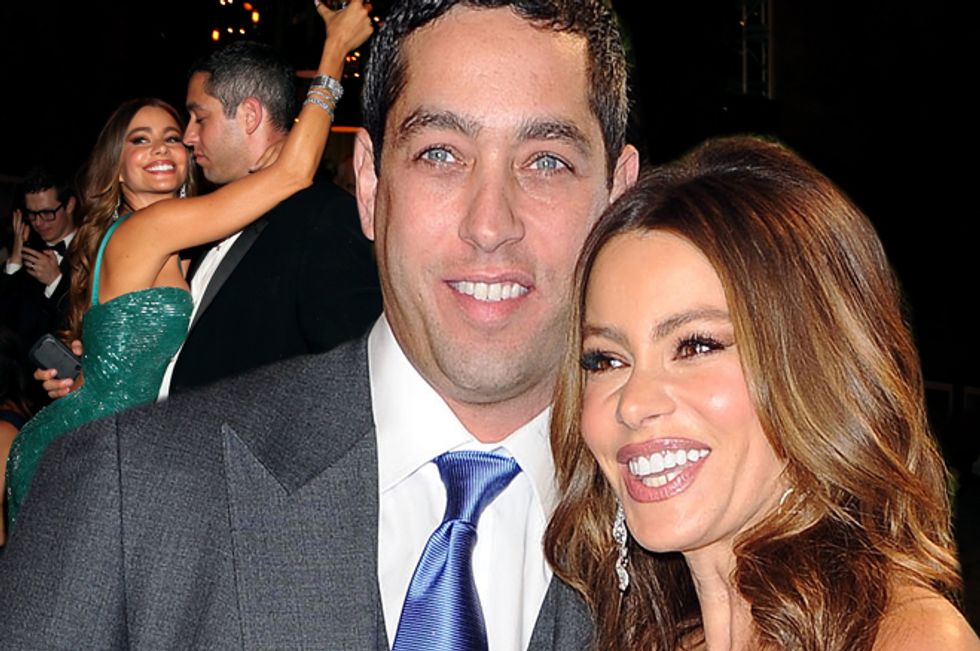 If reports are to be believed Sofia Vergara's fiancé, Nick Loeb, could well be heading straight into Popdust's Douche of the Day hall of fame.
TabRag has an exclusive blow by blow account of Loeb allegedly out on the prowl and it makes for eye-watering reading.
According to an unnamed source Loeb put the moves on her and some gal pals about four months ago at a bar in Delray Beach.
The girl claims they all ended back at Loeb's posh pad and that's when the 38-year-old allegedly really started to show off his sleaze bag true colors.
After the inevitable brag-fest guided tour of his mega-mansion Loeb then reportedly proceeded to bore everyone senseless by basically providing them with an impromptu sales presentation.
"He was such a douche and he doesn't know how to talk about anything more than how wonderful and great he is. Also, he gave us a 30 minute presentation like speech about his onion crunch company? and how his product was everywhere and how he always carries samples in his pocket.  He was strangely OBSESSED with it.  He then passed a bottle of the onion product around for us to taste."
Nothing better to get a girl in the mood for hot hook-up sex like some onion crunch talk.
Well, actually, in this case it seems it worked!
The girl claims her friend spent the night with Loeb and yep…. they did the dirty.
Score card?
Apparently he was just "OK in bed."
Interestingly, the source also claims Loeb was boasting to the girls about how he and his Modern Family fiancé have an "understanding" and an "open relationship."
Hmmm…. wonder if Sofia ever received that memo?
You can read the full story—warts and all—on TabRag.