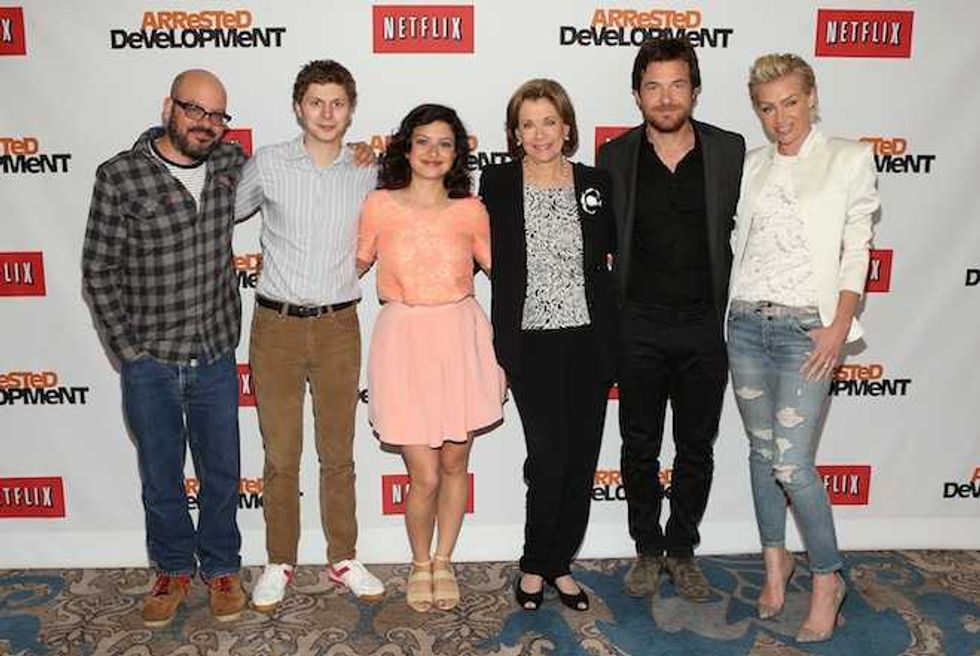 Prepare to do a celebratory chicken dance...
Thanks to the fine feathered folks at Vulture, all of our favorite Arrested Development musical moments can be consumed from one musical banana stand! That was a very weird way of saying that Vulture has compiled a supercut of gems from Gob's "It Ain't Easy Being White" to the Funke fam's "There's No I in Teamocil."
Let this be your pregame soundtrack for Arrested Development season 4's Netflix premiere on May 26th.
[Vulture]