kesha dr luke rape claim
Oh hell to the no!
Sony finally offered Kesha the freedom from her contract she so badly wants, but they had one condition—she needs to apologize to Dr. Luke for accusing him of rape.
The 29-year-old pop star says that price is just way too high.
Wendy Williams Blames Kesha For Not Recording Sexual Abuse
As Popdust previously reported, in 2014, Kesha sued the music producer for sexual assault and battery and wants to nullify her recording contracts with him.
Dr. Luke filed a countersuit, in which he called Kesha's allegations "defamatory."
He claimed he "didn't rape Kesha" and vowed that he had "never had sex" with her.
Was Taylor Swift Shamed Into Donating $250K To Help Kesha?
On Sunday, Kesha posted a despondent looking photo of herself on Instagram—she captioned it:
So. I got offered my freedom IF i were to lie.

I would have to APOLOGIZE publicly and say that I never got raped.

THIS IS WHAT HAPPENS behind closed doors. I will not take back the TRUTH. I would rather let the truth ruin my career than lie for a monster ever again.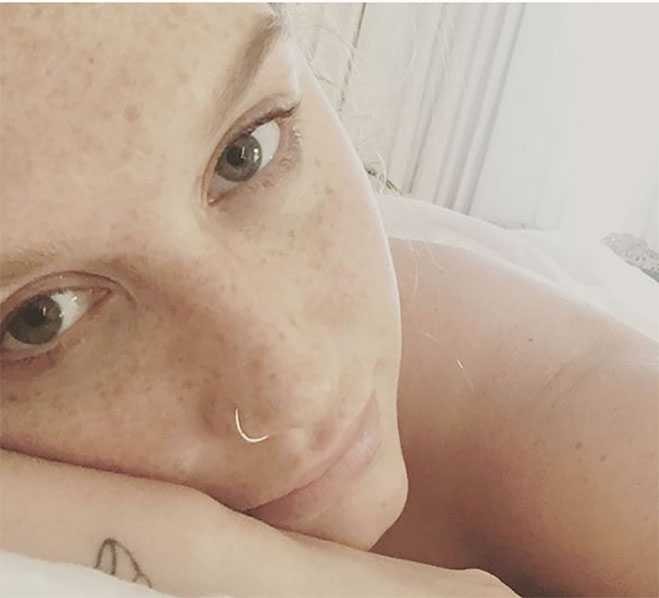 A spokesperson for Dr. Luke fired back, in a statement to Rolling Stone:
Kesha's Instagram posting is false. The Court repeatedly stated Kesha is already free to record without Dr. Luke, and that she had not presented any facts supporting her claims.

That's because all the evidence—including Kesha's own videotaped sworn testimony—show her allegations are false.

The only thing Kesha is not free to do is to continue to lie about Dr. Luke through publicity stunts and outrageous smears, ignoring the fact that by her own free will she went to work and entered new contracts with Dr. Luke years after this 'incident' supposedly happened.

Her goal all along has been solely personal enrichment by seeking to break contracts that brought her success and millions so she can enter into more lucrative ones. We look forward to our day in court holding Kesha accountable for her lies.
In February, a judge denied Kesha's request for a preliminary injunction that would have let her make music without Dr. Luke, whose real name is Lukasz Gottwald.
Kesha Shades Dr. Luke? 'You Will NEVER Own Me!'
She filed an appeal about two weeks ago—in it, her lawyers stated:
The Court erred in basing its decision on its finding that Kesha could record without interference from Gottwald.

Although it recognized that "slavery was done away with a long time ago" and that 'you can't force someone to work...in a situation in which they don't want to work,' the Court's ruling requiring Kesha to work for Gottwald's companies, purportedly without his involvement, does just that.

As the Court itself recognized, 'It's slavery'.. You can't do that.
Yep. Damn straight.
#FreeKesha
Serena Williams on Stuben rape victims: "Do you think it was fair, what they got? They did something stupid, but I don't know. I'm not blaming the girl, but if you're a 16-year-old and you're drunk like that, your parents should teach you: don't take drinks from other people. She's 16, why was she that drunk where she doesn't remember? It could have been much worse. She's lucky. Obviously I don't know, maybe she wasn't a virgin, but she shouldn't have put herself in that position, unless they slipped her something, then that's different."
Mia Farrow testifying on behalf of Roman Polanski: "Of his frame of mind when we were there, of what we talked about, of his utter sense of loss, of despair and bewilderment and shock and love - a love he had lost. Of this I can be sure. I would not have left him in Elaine's unattended without trusted friends ..."
Judy Finnegan on convicted rapist footballer Ched Evans: "He's served his time. The rape and I am not, please, by any means minimising any kind of rape – but the rape was not violent. He didn't cause any bodily harm to the person. It was unpleasant, in a hotel room, I believe, and she was – she had far too much to drink. That is reprehensible, but he has been convicted and he has served his time. Now when he comes out, what are we supposed to do? Just actually refuse to let him do his job? Again, even though he has already been punished?"
Helen Mirren on convicted rapist Mike Tyson: "It's such a tricky area, isn't it? Especially if there is no violence. I mean, look at Mike Tyson. I don't think he was a rapist. I guess it is one of the many subtle parts of the men/women relationship that has to be negotiated and worked out between them."
Diane Keaton on Woody Allen: "He's the strongest person I've met in my life. He's made of steel. And talk about a work ethic – he's one of the people that really did teach me that you have to work hard. But he wanted to. He's the most disciplined person I've known, with the exception of my dad... Oh, well, yes. I love him." "I have nothing to say about that. Except: I believe my friend."
Debra Winger on Roman Polanski: "We hope today this latest (arrest) order will be dropped. It is based on a three-decades-old case that is dead but for minor technicalities. We stand by him and await his release and his next masterpiece. "We came to Zurich to honor Roman Polanski as a great artist but under these sad and arcane circumstances we can only think of him today as a human being uncertain of the year ahead. His life has always informed his art and it always will."
Barbara Walters on Woody Allen: "I have rarely seen a father as sensitive, as loving and as caring as Woody is and Soon-Yi to these two girls. I don't know about Dylan. I can only tell you what I have seen now. That it's a good marriage, and he's a loving, caring father. I think that has to be said."
Whoopi Goldberg on Roman Polanski and Samantha Geimer: "I know it wasn't rape-rape. It was something else but I don't believe it was rape-rape. He went to jail and and when they let him out he was like "You know what this guy's going to give me a hundred years in jail I'm not staying, so that's why he left."