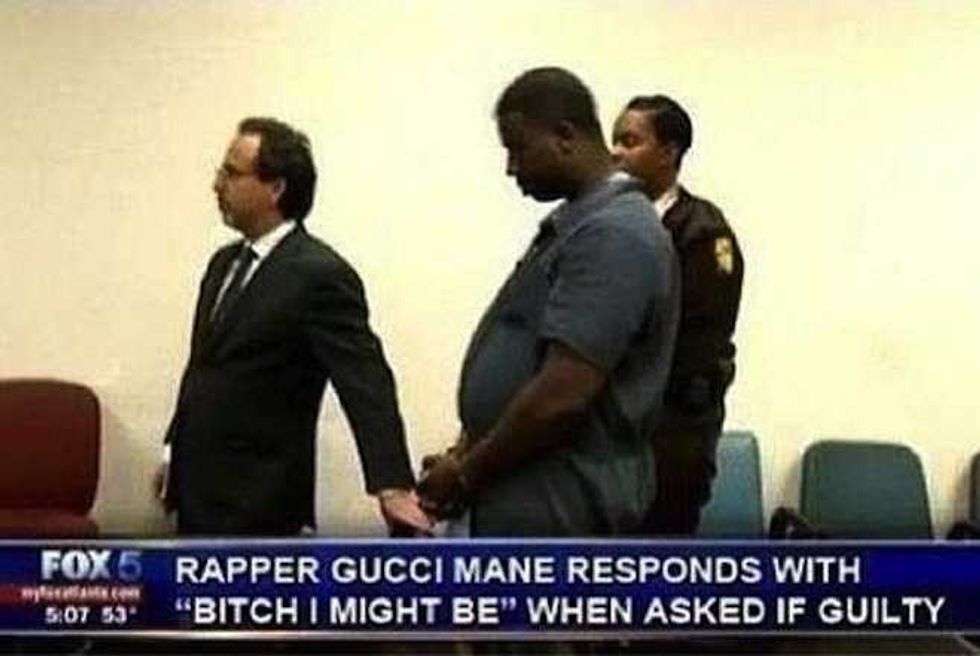 This image of Gucci Mane is court has been going around the web this morning:
And with good reason! It's both an in-joke for longtime Gucci fans, and a funny mental image. Unfortunately, it's also fake. Here's the real screenshot, from 30 FPS. It comes from March 27:
This has been another installment of Popdust: Meme Police!