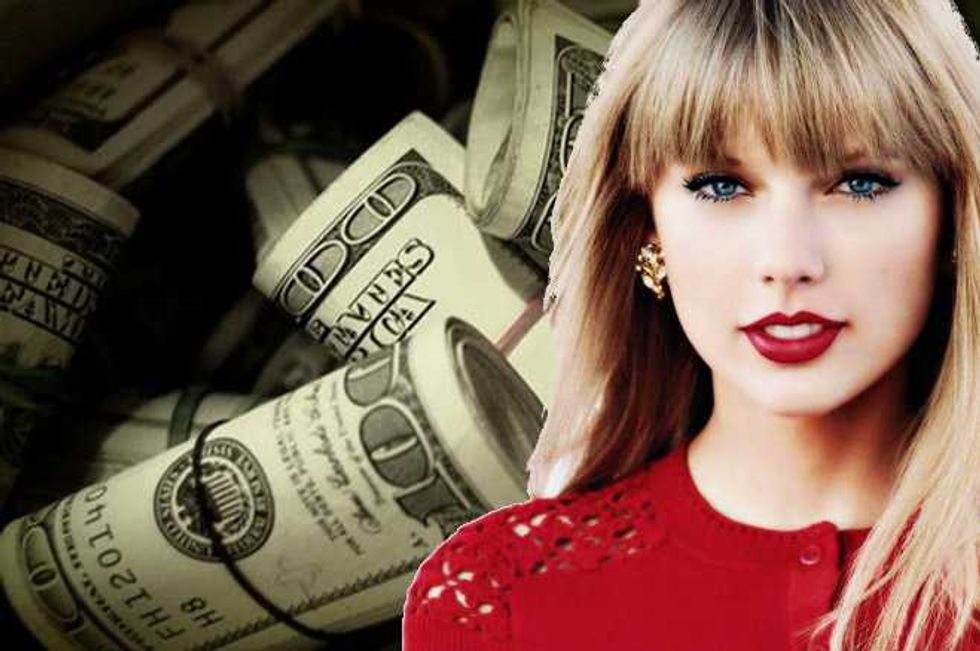 When a British tabloid announced that Taylor Swift makes 'one million dollars every day,' other news outlets were quick to echo this false figure. The story in the Sunday Express was quickly picked up the the Daily Mail, MSN, and even Business Insider, despite the fact that it isn't true.
It's a perfect example of how rumors are spread by news outlets who simply parrot the stories concocted by tabloids.
Forbes bothered to fact-check the story and had no trouble debunking it.
While Taylor Swift had a phenomenal year by any standards, her earnings this year will be less than $200 million and nowhere near that imaginary $356 million.
The discrepancy doesn't mean Boo Hoo for Taylor; it does mean we should take all tabloid reporting with a grain of salt (or a whole salt shaker.) They are usually fairy tales, at best.
Here's the simple math:
Taylor's world tour is grossing roughly $4 million per show. This adds up to around $280 million in gross ticket sales. When calculating annual income figures, publications like FORBES and Billboard credit acts roughly one third of their gross ticket sales. The remainder covers the enormous expense of mounting a world tour.
In Forbes' helpful analogy, Robert Downey Jr. doesn't earn $1.5 billion if the latest Iron Man movie grosses $1.5 billion, and this applies to Swift's earnings as well.
So even if Taylor brings in a huge pile of money from her concert merch, the end figure will be well above $100 million but still under $200 million.
That's a lot of cookies and donations to struggling college students. It will leave Taylor Swift with plenty of cash for those ladylike handbags. And she will still probably be music's highest earner this year.
Long live Swift's world domination, but let's hope tabloid fiction is left to wither in ignominy rather than be spread around the internet like an STD.
Popdust readers, take this pop quiz to see what you've learned!
On Halloween, see Taylor Swift perform in Florida by using Hipmunk.com to book flights to Tampa. Fans traveling can complete the logistics in one place by booking hotels near Raymond James Stadium on Hipmunk starting from only $42.