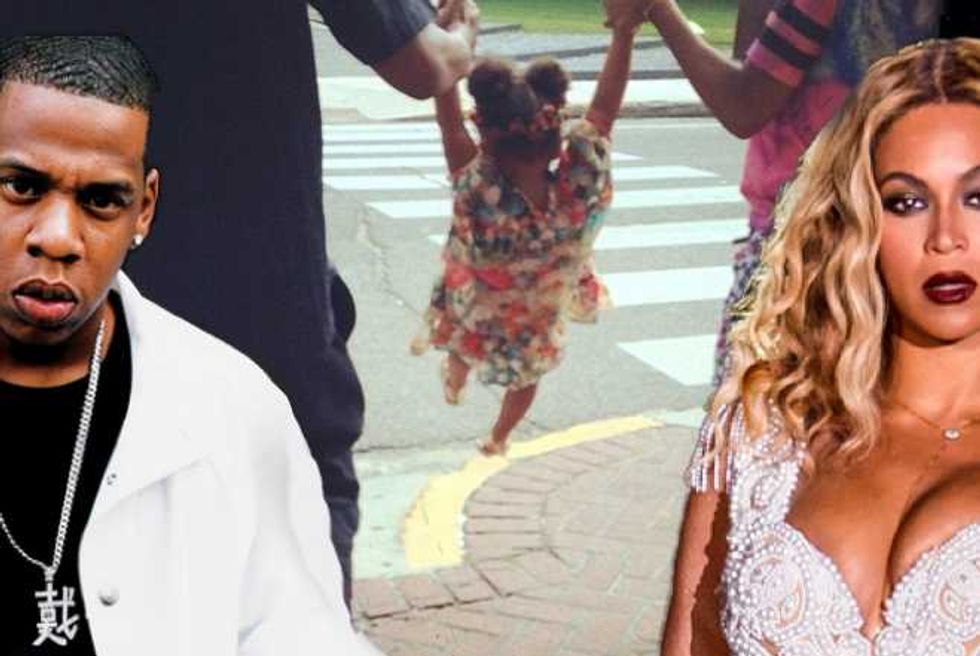 Beyonce and Jay Z seem determined to quash those pesky split rumors.
On Tuesday, Beyonce posted a photo on Instagram of the couple playing happy families with daughter Blue Ivy.
The super cute pic shows the two singers from behind, walking down the street, swinging the two-year-old between them.
As Popdust previously reported, Bey and Jay are performing in North America and Europe with their Run The World tour—they are currently in Paris, France.
Despite appearing to be very much together, rumors are swirling that Beyonce and Jay Z want to split after the tour ends in September.
"They are trying to figure out a way to split without divorcing," a source told the NY Post. "This is a huge concert tour and they've already gotten most of the money from the promoters up front."
Hmmm… really?
Meanwhile, the Post's source claims the couple has tried their hardest to make things work, but after a period of relative harmony things soon allegedly starting falling apart… because…
"Jay was out doing Jay and Bey was out doing Bey."
Well, whether you believe it or not, that's a pretty good contender for quote of the year.
For the best deals on On The Run tickets visit TiqIQ.com