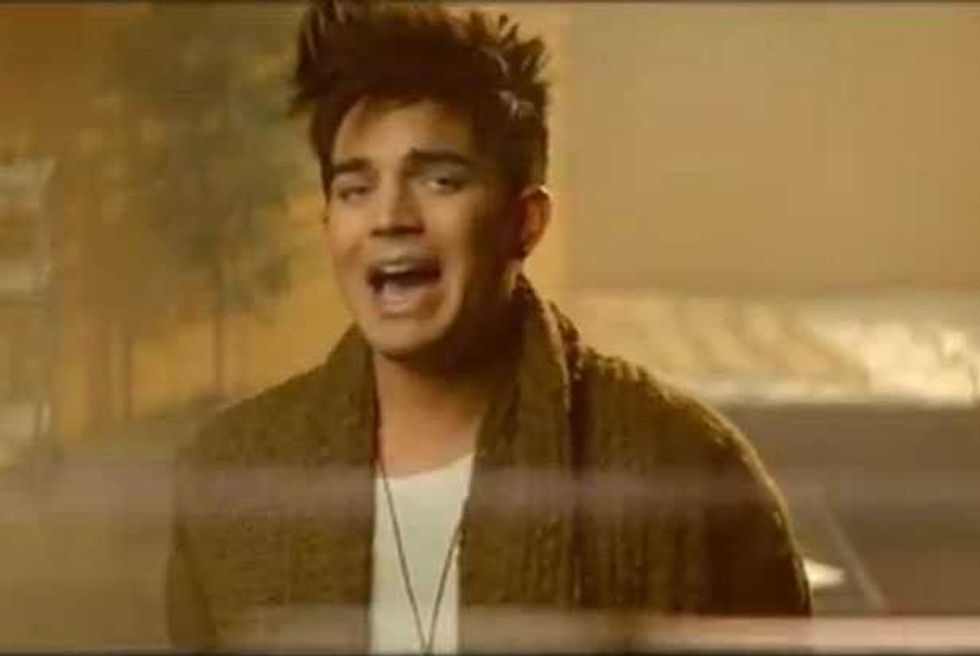 With increasing frequency, artists are taking to social networks and premiering frustratingly brief teaser clips from their upcoming videos. These are usually between zero and 45 seconds in length and tend to do two things: leave you wanting more video, and leave you wanting fewer teasers. We can't address the latter. What we can do, however, is help with the former, so, based solely on the preview, Popdust will miraculously predict what transpires in the unseen full-length video.
Today's video teaser: Adam Lambert, "Better Than I Know Myself"
Run-length: 39 seconds
Summary: Lambert sits alone in a warmly lit and efficiently decorated home, ferociously scribbling something in a note pad. As the time passes, he's moved to listen to music, meditate, attempt to get through at least one page of his book of choice and spy on the actions of his neighbors. Bouncing between such short-lived activities suggests he's desperately trying to keep busy and prevent himself from falling victim to thinking about a certain person, who, as he sings, knows him better than anyone else does.
What could come next: Such fickle behavior will probably continue, with Lambert next opting to cook up some waffles or start building a new home entertainment system fit to blast his new album. But we foresee a big reveal by song's end—as in the arrival of the person he's trying to get over or forget, with a grand romantic gesture attached. He may think he wants to rid his memory of their time together, but his restlessness suggests the opposite. And to paraphrase the song, there's someone who has a better idea of what he wants. All this is feasible, of course, but there's also the chance that his talents with space-saving home design techniques will score him a gig at the Ikea headquarters in Sweden. We already know he likes Northern Europe.