Frontpage Popular News
ARTS | The musical joins Frozen, Mean Girls, and Harry Potter in a potential juggernaut season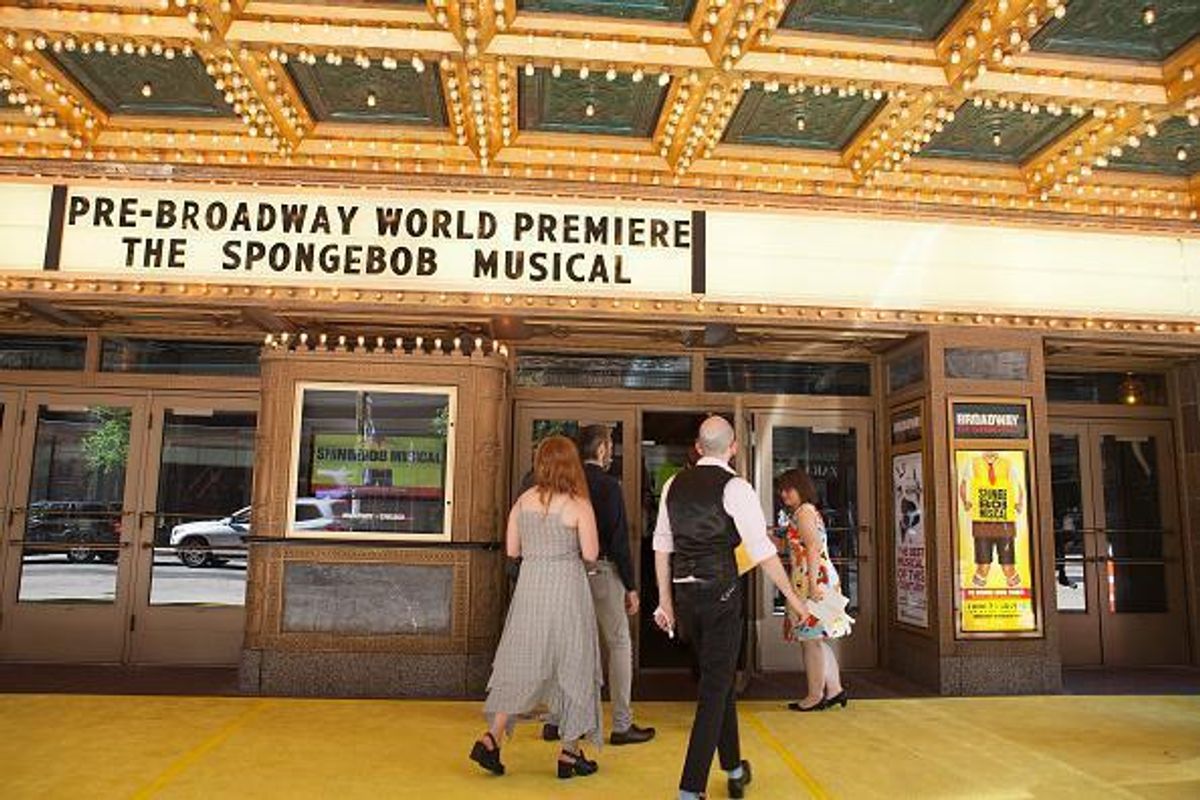 Gabriel Grams- Getty Images
The Spongebob Broadway Musical is set to open this fall, joining several other major stage adaptations to debut.
Early yesterday it was officially announced that a certain iconic resident of an undersea pineapple would be moving to Broadway next fall.That's right The Spongebob Musical has officially secured a theater and will be starting performances on November 6th. Being one of the most beloved cartoons in recent memory you'd assume this show is destined to face massive attention in this upcoming Broadway theater season. But Spongebob is far from the only familiar property aiming for Broadway supremacy this next year. Among the shows expected to arrive this year along with Spongebob are stage versions of Mean Girls and Frozen, a jukebox musical based on the songs of Jimmy Buffett, and the American premiere of the Harry Potter continuation play The Cursed Child. Staring down this murderer's row of familiar properties, it's hard not to wonder whether Broadway has finally become too safe?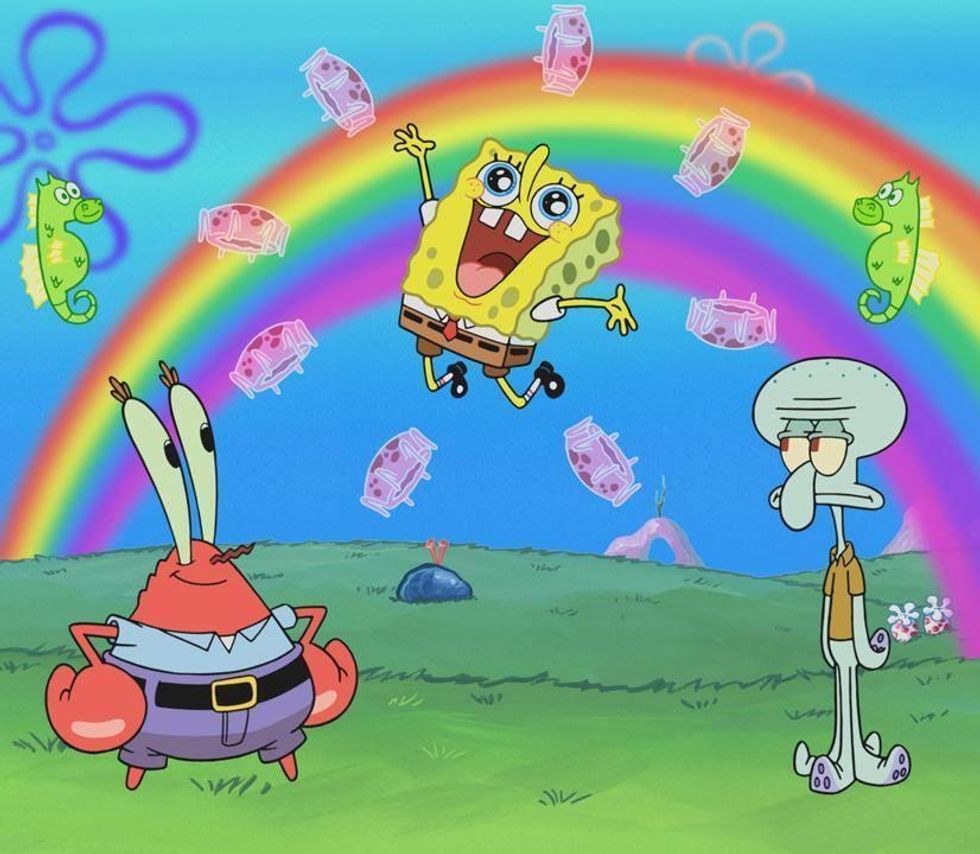 Spongebob Squarepants Facebook page
Now of course these types of blockbuster adaptations are certainly nothing uncommon to the theater world as Broadway has had a long infatuation with movie adaptations and jukebox musicals. Everything from Aladdin to American Psycho has been reinterpreted for the stage, with talented theater artists managing to (in the best cases) reinvent the stories for its new medium. Yet, while these adaptations are designed to convert their built in audiences into ticket purchases, it's important to remember that often Broadway's most successful shows are the ones that emerge out of nowhere. As recent years have seen mega-hits like Book of Mormon, Dear Evan Hansen, and of course Hamilton arrive on Broadway without recognizable source material, its hard not to worry that Broadway producers will continue to play it safe as more and more Hollywood blockbusters to transition to New York.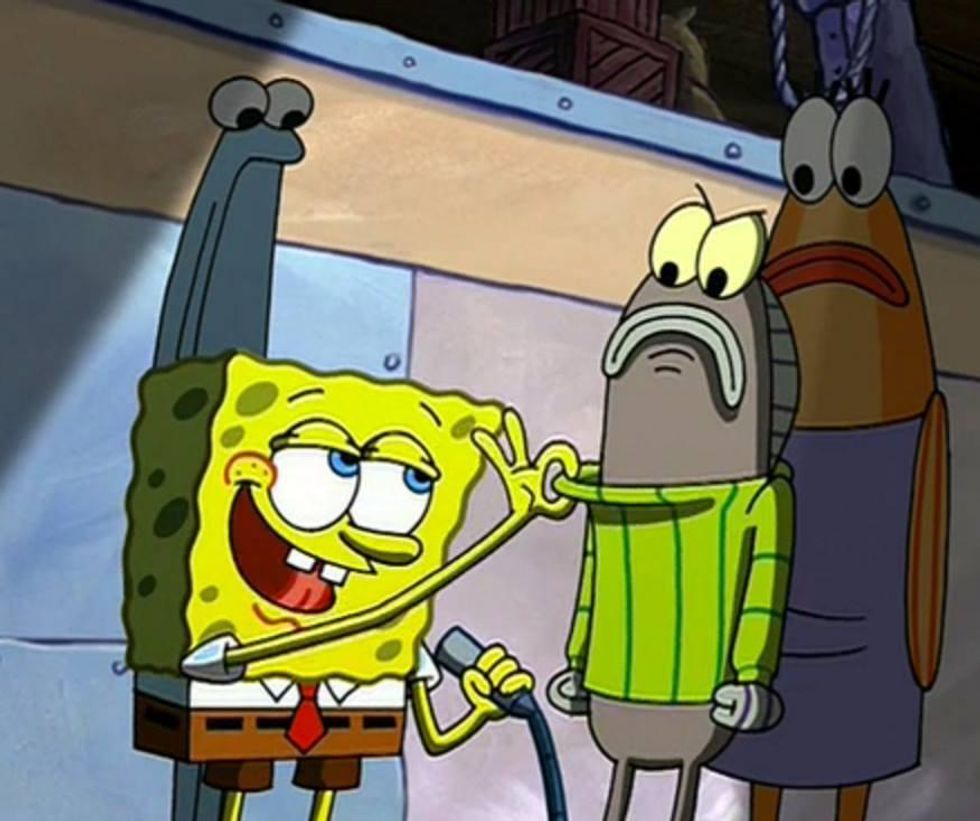 Spongebob Squarepants Facebook Page
But at the same time, as concerning as it is to see a season so dominated by adaptations, it's important to remember the often-cyclical nature of theater. While next year may be dominated by family-targeting properties, this comes after a season that featured innovative new works including Hansen, Come From Away, and Natasha, Pierre, & The Great Comet of 1812, all three of which spent several years developing at regional and off-Broadway theaters. Because a play or musical often requires several years of work, just because there aren't many original musicals currently set to debut next season, doesn't mean they aren't on their way.
And despite how easy it is to become cynical, it's important to remember that each of these shows features a stacked creative team with zero intention of making a bad show. Spongebob in particular has chosen to invest heavily in established pop artists, with accomplished artists like The Flaming Lips, John Legend, Steven Tyler & Joe Perry, and even David Bowie contributing either music to the show. Beyond just the music, whether it's the original writers like Mean Girl's Tina Fey returning to their material to help shepherd it towards its new form or accomplished and respected theatrical veterans like Spongebob director Tina Landau whose made a career of turning people's expectations on their heads, there is reason for optimism in these familiar productions. Still, hopefully it won't be too long before a new show arrives on Broadway capable of taking audiences somewhere they've never been before.

---
More from Arts

Alanis Morissette's "Jagged Little Pill" is becoming a musical, but should we get excited?
Tony Awards nominations released. Our reactions to the biggest snubs and surprises
Broadway musical adaptation of Mean Girls sets premiere date for this fall
---