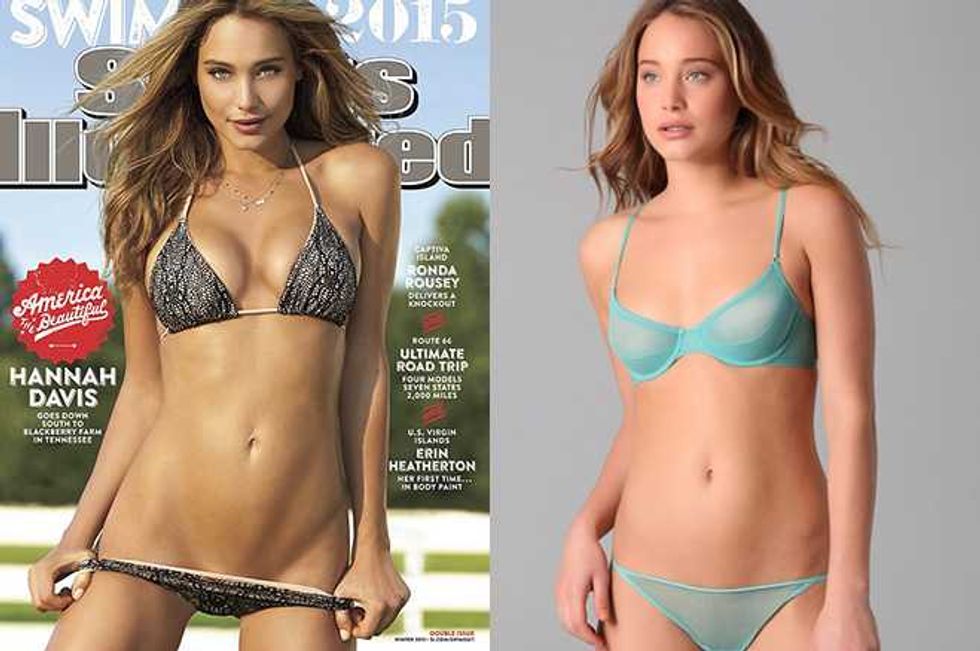 Sports Illustrated cover girl Hannah Davis admonished women who use filters on selfies, calling their efforts fake and stupid in a new interview with Cosmopolitan.
"Just be happy with what you got," advises the 25-year-old beauty who appears to have had a nose-job and breast implants.
Model Posts 'Real Life' Photos On Instagram, Loses Thousands Of Followers
Davis is now hosting Project Runway Junior where she will apply her long experience as a model and presumably her ideas about social media and female attractiveness.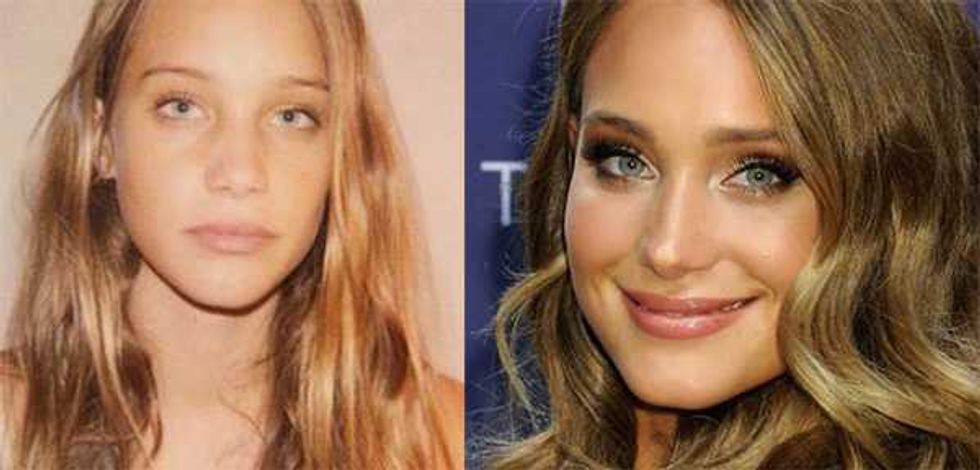 Davis started modeling at fourteen, walking the runways and appearing in ads for Ralph Lauren, among many others. She considers her Sports Illustrated cover a great honor and a dream come true.
Model Talks Horror Of Fashion Week Extreme Diet—Pills, A Cracker, And Water
For girls who dream of being seen on newsstands pulling on a skimpy bikini bottom to nearly expose her crotch, it must be quite a thrill.
In any case, the cover brought her worldwide fame and an engagement to superstar athlete Derek Jeter.
Cara Delevingne Talks Sexuality—Kinda Comes Out—Sort Of, Kind Of
From her new perch as a reality TV celebrity, Davis expounds on social media for Cosmopolitan. Asked if she feels pressure to look perfect in Instagram photos, she replies:
I think that's so stupid. If I edit it a picture to look like one thing and then people see me in real life, they will be all confused, like, "Wow! Her butt's really not that big." It's such a strange thing. I'm happy with who I am. I can hardly even work my own phone. It's super sad. The only filters I use are the ones that Instagram offers, but I don't know how to tweak and edit all that stuff. Less is more. Especially if you want to stay true to who you are, just be happy with what you got. It's OK if you don't have a size-24 waist. You're living in a fantasy world with all the editing. It's not real life. You're trying to look like a Barbie doll.
Victoria's Secret—Its Angels Make Bank
From someone who actually does look like a Barbie Doll, her advice is a teeny bit hard to swallow, but let's move on to her thoughts about the fashion industry:
I would like to see more variety as far as body types on the runway and in campaigns. When they do randomly use a plus-size model on the runway, it's like a publicity stunt and I don't think it's truthful to the brand. I almost find it sickening.
Supermodels Gone Wild! Hottest And Sexiest Naked Model Shots
Uh-oh, it's sickening to see a plus-size model on the runway?? She continues:
I wish that the fashion industry was a little more open-minded and realistic as to what real women look like. And not to say you can't make clothes for girls who are super skinny. That whole body-shaming thing, I don't understand, because I just want to see different shapes and sizes, whether that be super small or curvy, rather than it just to be to get attention from the media.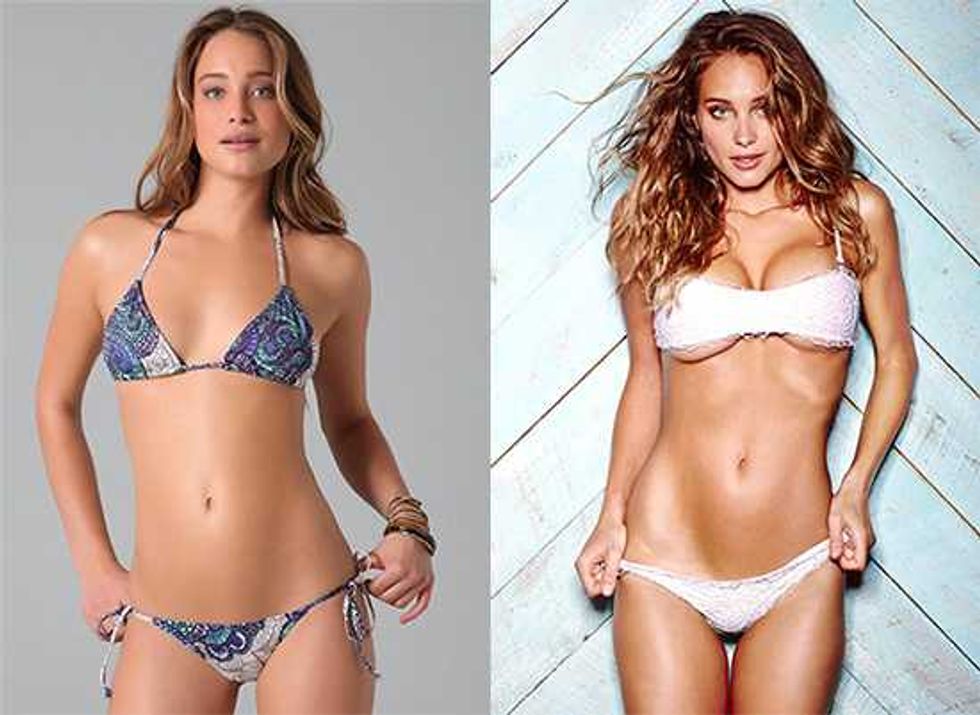 Okay, whatever. Now, everything she says sounds disingenuous. Certainly scolding women to be 'happy with what you got' is pretty fatuous, in her case. We can't expect models to be philosophers or geniuses, but a little honesty and humility would be refreshing and even socially productive!
France Votes To Ban Underweight Fashion Models
Do better, Hannah. With your new TV hosting gig, kids will look to you for a role model, like or not. We've seen your crotch; now let's see some honesty, okay?