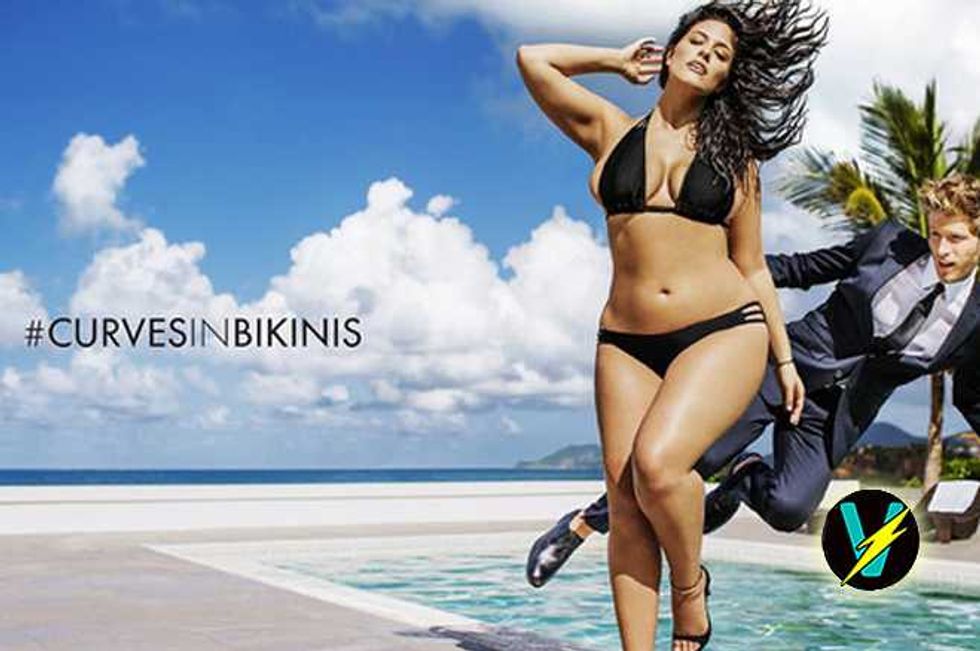 Sports Illustrated Swimsuit Issue is featuring their first ever plus sized model - Size-16 Ashley Graham!
While Ashley might look ridiculously gorgeous to the average person, in SI land she is considered a big girl, which is both ridiculous and not at all surprising.
The new campaign is called #CurvesinBikini, and believe it or not the magazine has not done this ONCE since first being published in 1964.
"I know my curves are sexy and I want everyone else to know that theirs are too. There is no reason to hide and every reason to flaunt," Ashley said in a statement about the campaign. "The world is ready for more curves in bikinis. swimsuitsforall helps women feel confident and sexy in swimsuits and I am so thrilled to be a part of the #CurvesinBikinis campaign!"
Women are apparently being encouraged to use the hashtag #CurvesinBikinis to show off their goodies on social media.
"Tastes and body types change over time and curves have never been more 'in,'" says Moshe Laniado. "There is no better way to celebrate and show off than by donning a bikini. When the #CurvesinBikinis ad in Sports Illustrated is released, the world will be watching and they'll like what they see."
This feels distinctly like cynical manipulation on the part of SI rather than any real appreciation of women but, whatever. Baby steps right?
The Sports Illustrated Swimsuit Issue hits news stands February 9!