Arts
This spring brings a slew of exciting and ambitious new work to Broadway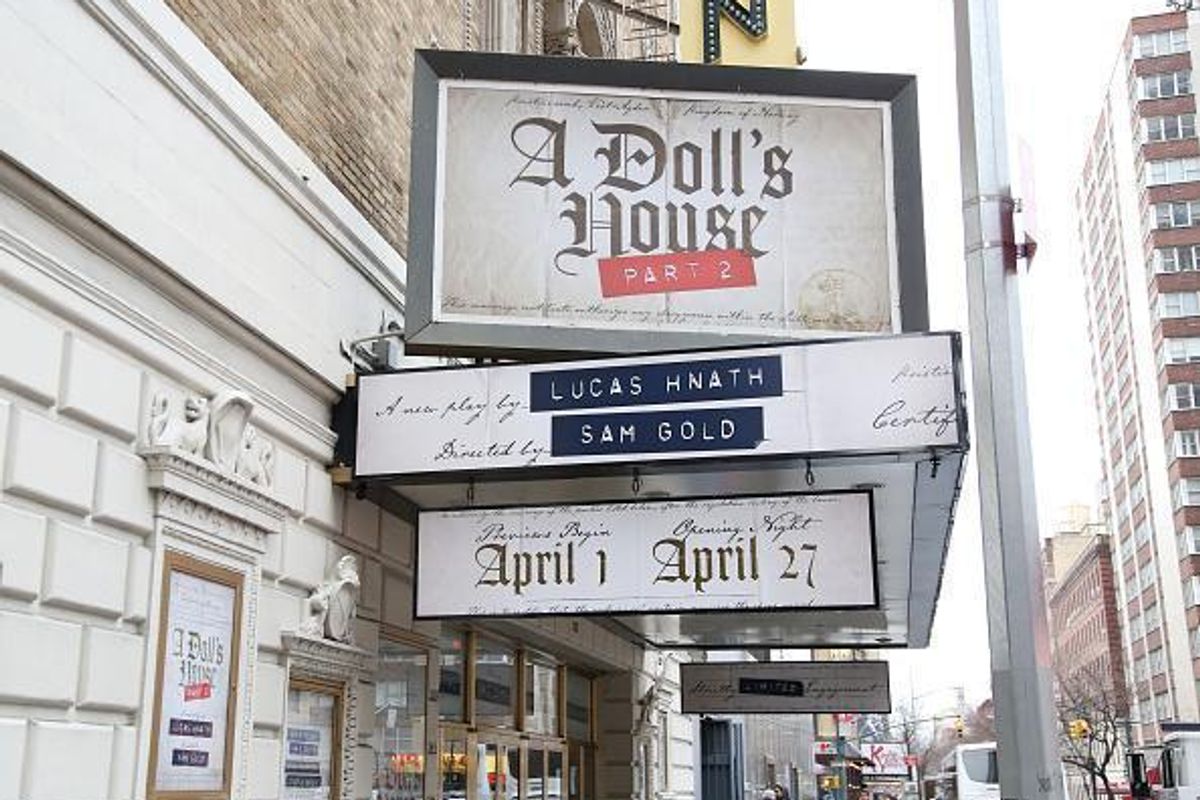 Walter McBride- Getty Images
Amongst the glitz and glamor of Broadway several bold new plays will be arriving that are worth experiencing.
While many people might think of Broadway Theater as a place for lavish, choreographed musical spectacles, it's also a home for thoughtful and challenging new plays. While a few weeks back we examined the biggest musicals debuting this spring, it felt only fair to take a moment and examine this wildly ambitious crop of new plays worth seeking out.
Significant Other
What's it about? This bittersweet comedy focuses on Jordan, a twenty-something, looking for love in New York and struggling with feeling left behind as his closest friends find themselves getting married and settling down.
Why you should see it? A remarkably relatable and heartfelt look at the search for modern love and the impacts it can have on friendships. Led by a fantastic performance from Gideon Glick and a bitingly fun script by Joshua Harmon, those interested in seeing theater with a youthful perspective will want to catch this show before it's final performance on April 23rdrd.
Sweat
What's it about? The play offers a portrait of a community of factory workers in Reading, Pennsylvania during the 2000's. As their jobs and livelihoods are threatened, tensions erupt in dramatic fashion that risk tearing their friendships and futures apart.
Why you should see it? The acclaimed production has received strong critical notices and just yesterday received the Pulitzer Prize for Drama. The play also is a timely, sympathetic look at many of the rural, working class communities that played a major role in the 2016 election.
Oslo
What's it about? Based on the true story, the play details the efforts of two Norwegian diplomats in their pursuit to broker a peace treaty between Israel and Palestine in the early 1990's.
Why you should see it? Though the subject may sound intimidating, the play's step-by-step structure allows audiences a gripping look at the high stakes world of diplomacy. Direct from a sold out Off-Broadway run, the play stands as one of the most anticipated works of the season and is likely to be a frontrunner for this year's Tony Award.
A Doll's House, Part 2
What's it about? Picking up 15 years after the end of Henrik Ibsen's 1879 domestic drama A Doll's House, Lucas Hnath's new play imagines what happens when a wife returns to her former home 15 years after abandoning her family and the repercussions of her actions.
Why you should see it? While some might expect the play to try and emulate the 19th Century style of the original, the play merely uses this set up as an incisive and funny look at practice of marriage. Marking the Broadway debut of the acclaimed playwright Hnath and a loaded cast including Chris Cooper, Laurie Metcalf, Jayne Houdyshell, and Condola Rashad, the play stands as a wildly entertaining event regardless of how well you know the original.
Indecent
What's it about? The play tells the true story of a highly controversial Yiddish drama The God of Vengeance, and the major cultural implications it had on the world of theater and arts.
Why you should see it? Illuminating a little discussed portion of theater history, the play from Pulitzer winner Paula Vogel asks important questions about the ideas of representation and artistic daring. Also carrying a sense of timeliness in the wake of threats to the National Endowment for the Arts, the play serves as a moving portrait of the life changing power of the arts.
The Play that Goes Wrong
What's it about? A theater company attempts to put on a 1920's murder mystery and finds things going incredibly awry in this new farce.

Why you should see it? Exhibiting masterful physical comedy and direction, the play is perfect for anybody seeking the sillier side of theater who can't help but smile at the sight of chaos being wrecked on a stage.
---
Read more about The Arts
Broadway musical adaptation of Mean Girls sets premiere date for this fall
Previewing this spring's biggest Broadway musicals