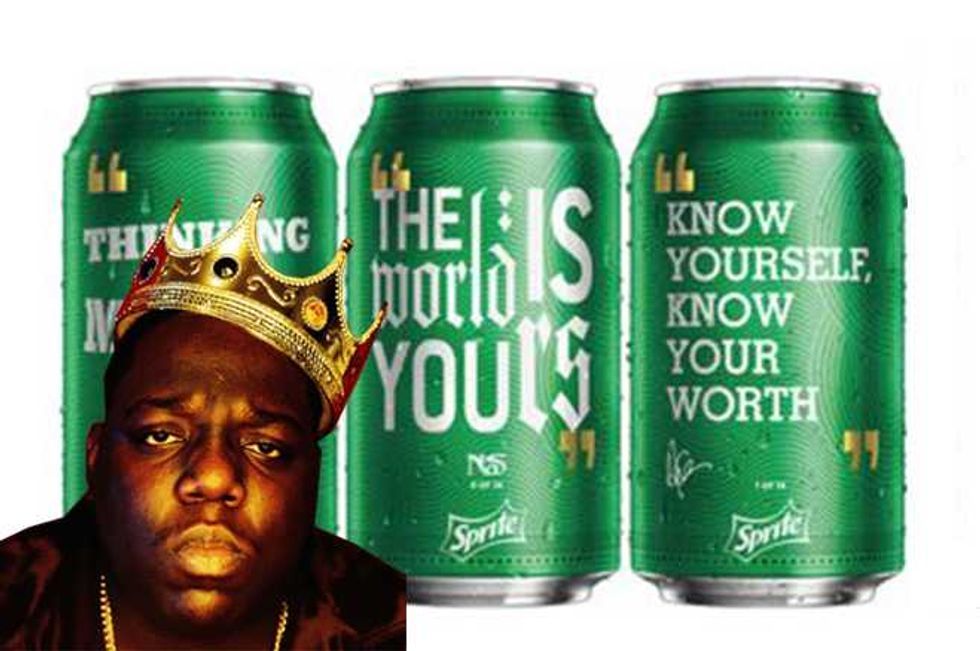 sprite cans rap lyrics
Sprite will be putting rap lyrics on their cans this summer, in an effort to commercialize hip-hop or to use their words, 'to salute hip-hop.'
In the press release, Sprite reveals:
The summer-long campaign is a salute to some of hip-hop's most admired lyricists of all time who are celebrated for honest self-expression and being true to themselves.

'Legacy means everything to me,' said Nas, a longtime Sprite partner. 'When I wrote these lyrics, I never imagined my fans would someday have the opportunity to enjoy a can of Sprite and experience my art in a totally original way.'
Nicole Kidman Is Now Shilling Insurance With Meerkat Puppets In UK Ads
The four rap artists whose lyrics will be featured are Drake, Nas, Notorious B.I.G. and Rakim.
Drake has a special relationship with Sprite, having starred in its commercials.
But what does Biggie think??
Turns Out Britney Spears' Baby One More Time Isn't Some S&M Homage
Here's the list of lyrics, in case you're planning to collect them all.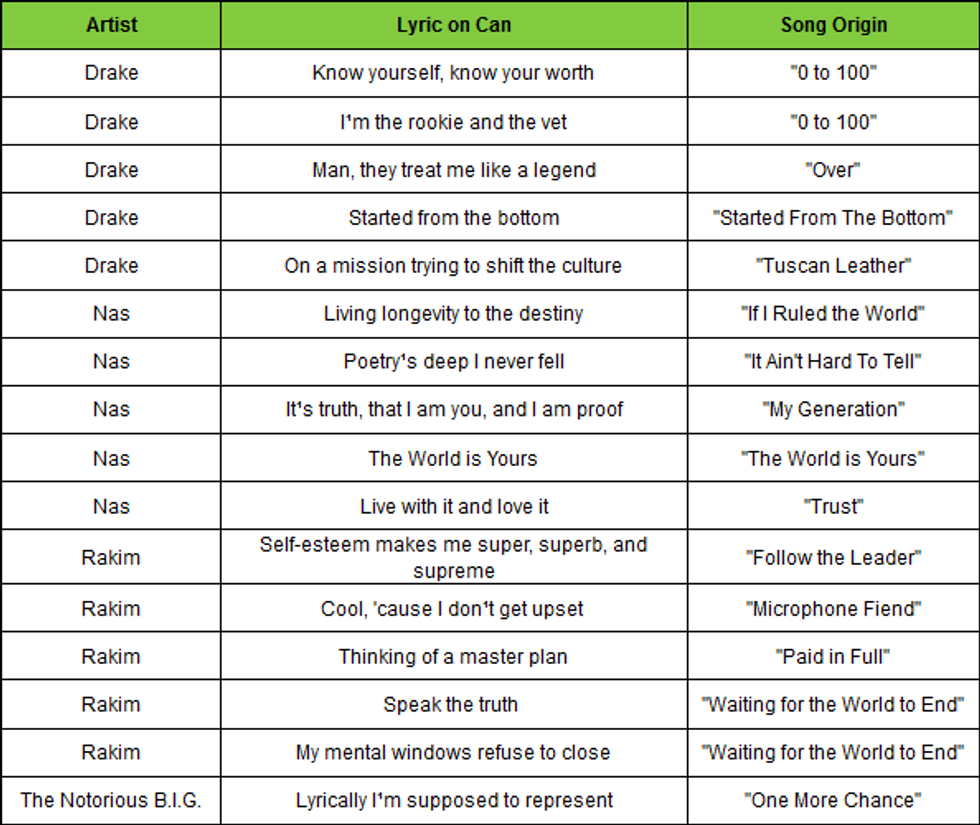 If that's not enough, social media is already reacting with satirical versions of the Sprite campaign.
Why The Fuck Is Gwyneth Paltrow Selling $1,695 Biggie And Tupac Clutch Bags?
Enjoy (or for haters, Hate!)!