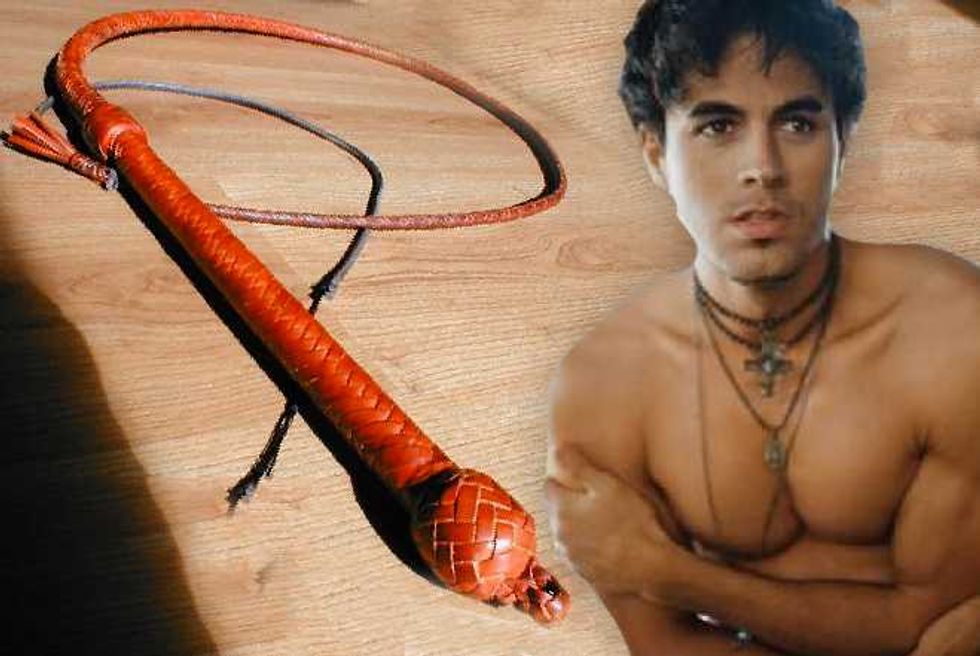 sri lankan president enrique iglesias concert
It's pretty safe to say that Maithripala Sirisena won't be kicking back and listening to some Enrique Iglesias albums anytime soon.
The Sri Lankan president is spitting mad at the promoters of Iglesias' December 20 concert in the country's capital, Colombo—so mad in fact that he is calling for them to be savagely beaten.
Saudi Arabia To Crucify Teen Protester Because Beheading Just Isn't Enough Sometimes
And, not just savagely beaten with any old whip—oh no, oh no siree! That wouldn't be adequate punishment in President Sirisena's eyes…. showcasing his sadistic side to the max, Sirisena wants the concert organizers to be savagely beaten with poisonous stingray tails.
Nice one.
Saudi Millionaire Beats Rape Charge, Claims He 'Fell Into' Teen's Vagina
So, what terrible transgressions are the promoters guilty of? Well, inciting some female fans to behave in the "most uncivilized" manner apparently—oh, and charging through the nose for concert tickets.
Although we have to admit the punishment does seem fitting for the second perceived crime, it feels a tad out of proportion for the first—but then, we don't govern a devoutly religious nation, so, what do we know?
Two Iranian Poets Sentenced To 99 Lashes For Shaking Hands With Opposite Sex
Enrique's hot latino ass and smooth vocals whipped a few of the local ladies into a veritable sexual frenzy, leading to several women running on stage to kiss the singer, in addition to various undergarments being thrown at him.
"This is most uncivilized behavior that goes against our culture," Sirisena opined during a public meeting.
"I don't advocate that these uncivilized women who removed their brassieres should be beaten with toxic stingray tails, but those who organized such an event should be."
Six Iranians Sentenced To 91 Lashes For Making Pharrell Happy Homage Video
He went on to complain about the price of tickets for Iglesias' Love and Sex world tour—there was a clue right there in the name Mr. President—which ranged from 5,000 rupees (about $35) right up to 50,000 rupees for the best seats (approximately $350).
According to the BBC, whipping with poisonous stingray tails is a popular expression of severe castigation, reserved for the most hardened criminals, popular in medieval times.
Christmas Came Early For Kim Davis—Wins Right To Be Bigoted And Intolerant
Although fatalities are rare, stingray poison can prove deadly—you may recall that Crocodile Hunter dude, Steve Irwin, was killed back in 2006 after being stung several times by a stingray while snorkeling in Australia's Great Barrier Reef.
Live Events, who produced the concert, apologized on Monday, admitting that security failed badly.
For more entertainment, world, music and pop culture updates and news, follow Max Page on Twitter