"To have an idea is the easiest thing in the world. Everybody has ideas. But you have to take that idea and make it into something people will respond to — that's hard." –Stan Lee
The Marvel creator of iconic superheroes, Stan Lee, died at Cedars-Sinai Medical Center in Los Angeles on Monday morning. His daughter confirmed his death after the last year brought recent health complications including pneumonia.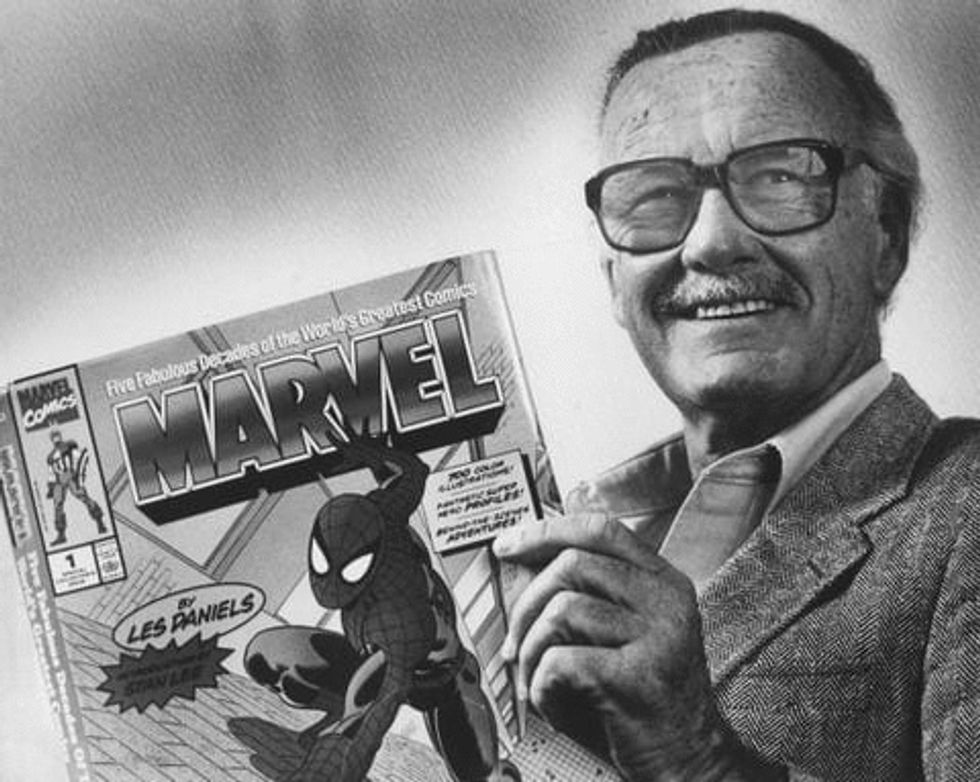 The Washington Post
As a writer, editor, and publisher since 1939, Lee created or co-created defining figures such as Spider-Man, the X-Men, Thor, Iron Man, and Black Panther. He was a driving force behind the commercial success of Marvel Comics, turning it from a small company to the No. 1 publisher of comic books in the world. Alongside other industry geniuses like Jack "King" Kirby and Steve Ditko, Lee aided the refinement of comic books in mainstream American media between the 50s and 70s, known as the Silver Age in comics.

Lee once told the Washington Post, "My theory about why people like superheroes is that when we were kids, we all loved to read fairy tales. Fairy tales are all about things bigger than life: giants, witches, trolls, dinosaurs and dragons and all sorts of imaginative things. Then you get a little bit older and you stop reading fairy tales, but you don't ever outgrow your love of them."
Lee was husband to his late wife of 70 years, Joan, and father to Joan Celia and Jan Lee. He died at 95 years old.
---
Meg Hanson is a Brooklyn-based writer, teacher, and jaywalker. Find Meg at her website and on Twitter @megsoyung
---
POP⚡DUST | Read More…

Dan Crenshaw On SNL: The Art Of Public Apology
What Good Are Monsters? Why We're Drawn to True Crime