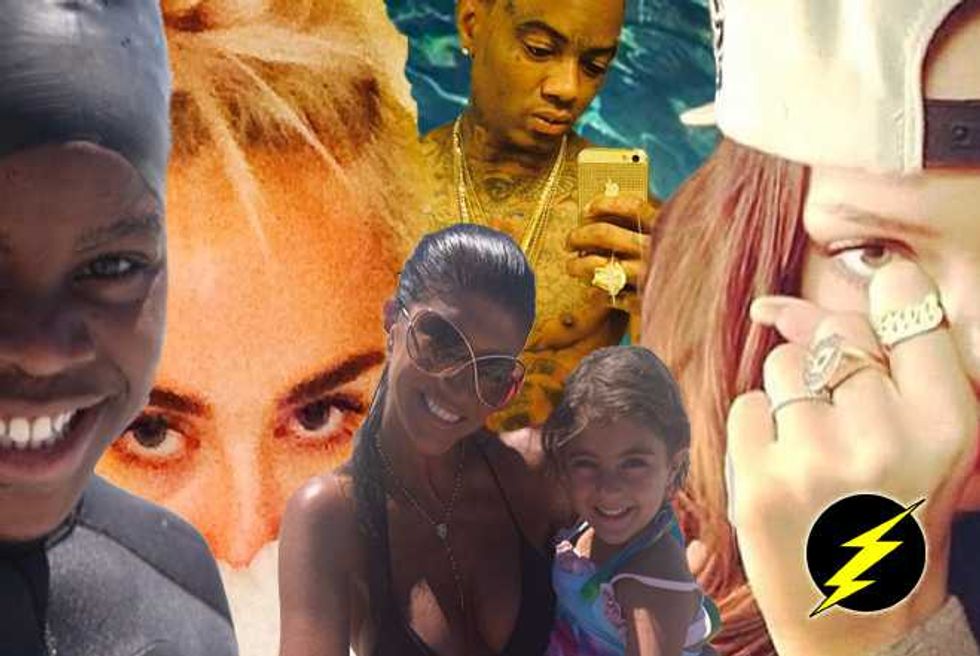 It's been a busy week when it comes to all your favorite (and not so favorite) stars getting social—Popdust scoured Instagram, Facebook, Twitter, WhoSay….Grindr… to get all the best celeb social media photos—and you can see them all in the gallery below.
Included in this edition: Drake shows off his pimpin' dad; Gisele and Beyonce share super cute Throwback Thursday snaps; John Mayer reminds us that he's been a music God for over a decade now; Coco is a veritable workout Goddess (DUH!); Brandi Glanville's got legs—and she knows how to use them; James Franco's got the groove—kinda; Justin Bieber busts out the moves and then shows off the caring, soft side that makes his fans love him so much; Miley Cyrus gets bubbly (and naked…of course!); Ariana Grande is just as cute as a button; Andy Cohen gets arty in France; Adam Levine's deep in  the jungle and going incognito and Kelly Osbourne wants you all to know that she's dating that mega-hipster Ricki Hall…and he tastes good…EWWWW…
And, that's just scratching the surface….