Oh... she's hardly changed AT ALL (cough cough!!)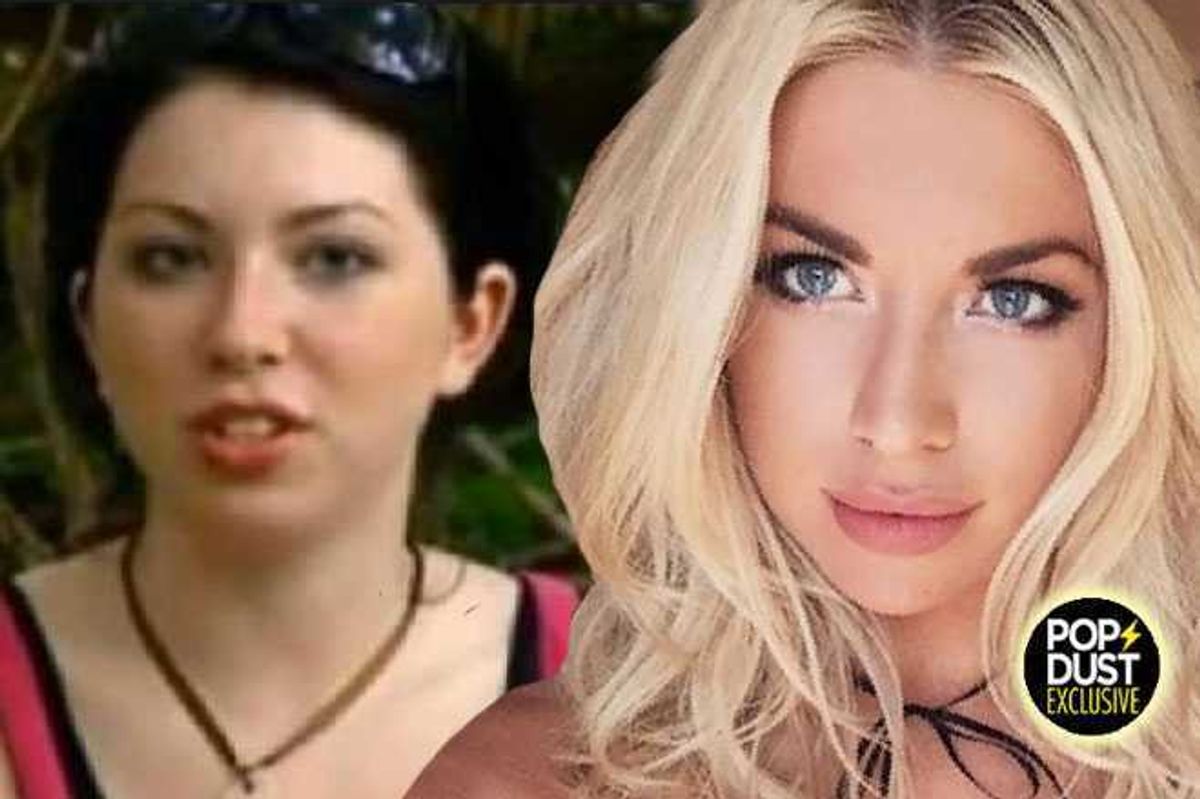 Stassi Schroeder plastic surgery—it's estimated Schroeder's sporting $20,000 worth of cosmetic surgery, we asked an expert what Stassi's had done
PumpRules star—everyone's favorite bad girl bitch—Stassi Schroeder, is a classic California blonde beauty.
She's got the high cheekbones, pouty lips, and a cover-girl smile.
But early pictures of the New Orleans native show a dramatically different look.
Schroeder, who just turned 28, was a full-figured brunette with a receding chin.
Stassi... is that you?!!

Schroeder actually came clean about getting a chin implant after graduating from high school.
And, she even copped to having a breast lift and a reduction.
It's been estimated that she's sporting close to $20,000 worth of cosmetic surgery.
Popdust asked an expert for their opinion of the extent of the Stassi Schroeder plastic surgery.
Dr. Ben Behnam, Santa Monica based Dermatologist and founder of Dermdash weighs in:
She clearly has a more defined jawline and a much more prominent chin. She clearly has had a chin implant, which can lengthen the jawline and make it more well defined. In addition, she has lost some weight and also had some fillers injected on the upper cheeks, giving her the nice apple cheeks. The most common fillers in the US include Radiesse, which can last from 6 to 9 month, and Juvederm Voluma, which can last about a year. The combination of fillers on her cheeks and a chin implant reduces the look of a rounded face, giving rise to what we call the triangle of beauty. Her lips look fuller, so she probably had fillers injected, most commonly Juvederm. She has a more petite nose, so most likely has had a nose job. Overall, she looks great.
But back to Stassi's boobs.
Last November, Schroeder shared on her Straight Up with Stassi podcast that she opted to go under the knife because her giant boobs were seriously bumming her out.
She explained:
It's too uncomfortable and they are so saggy, they look like tube socks with change in them. They're too big. It's back pain, and I started bleeding the other day when I was working out because of my sports bra. So I have scabs.
See guys, there really IS such a thing as too big.
Well, for us chicks anyway.
How Real Are The Kardashians—Kim—Plastic Fantastic or Au Naturel?
How Real Are The Kardashians? Kourtney Plastic Surgery Exegesis
How Real Are The Kardashians? Kris Jenner Plastic Surgery Exegesis
How Real Are The Kardashians? Kendall Jenner Plastic Surgery Exegesis
How Real Is PumpRules—Stassi Schroeder Plastic Surgery Exegesis
How Real Are The Housewives? RHONY Plastic Surgery Exegesis
How Real Are The Housewives? RHOA Plastic Surgery Exegesis
How Real Are The Housewives? RHOC Plastic Surgery Exegesis
How Real Are The Housewives? RHOBH Plastic Surgery Exegesis
How Real Is PumpRules—Stassi Schroeder Plastic Surgery Exegesis