Film Lists
Spielberg doesn't believe Netflix can produce Oscar-worthy films, but there have been Oscar nominees produced by Kickstarter contributors.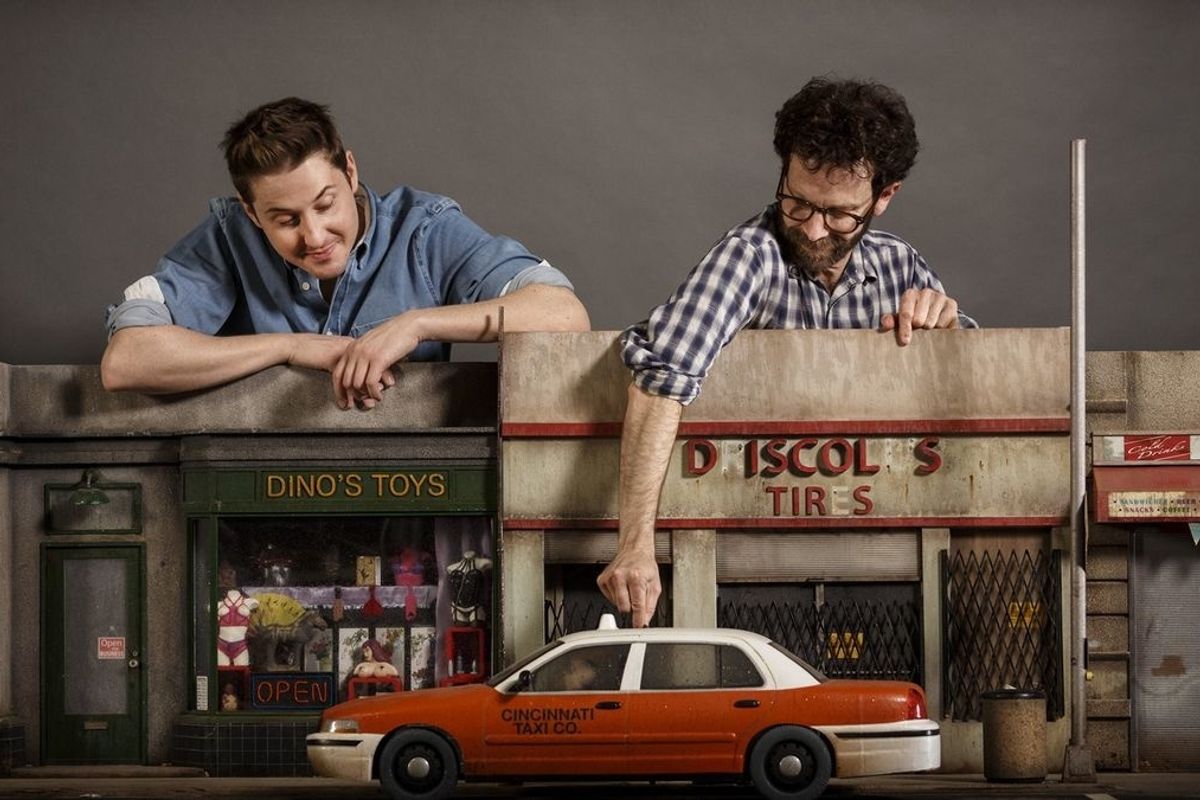 LA Times
It's the post-awards season, and Steven Spielberg's pissed about Netflix being trusted to produce serious films.
The hailed director of Twilight Zone: The Movie (1983) and several made-for-TV movies from the 70s (and sure, the $10 billion-earning Jurassic Park) wants to exclude Netflix and all streaming services from Oscar eligibility. While he "feels strongly about the difference between the streaming and theatrical situation," according to a statement from his multi-million-dollar production company, his view is also an elitist shut-out of all Hollywood outliers.
Forget streaming services; someone should update him about how many films are produced through simple crowdfunding. Bypassing major studio sticklers and the legal entanglements of private investment, filmmakers — and, more curiously, fans — have more creative control when a film's budget is sourced from the public. Please enjoy this list of independent films funded by fans.
(But first, here's a word from Netflix shading Steven Spielberg, three time Oscar winner and the man responsible for Indiana Jones and the Kingdom of the Crystal Skull:)
We love cinema. Here are some things we also love: -Access for people who can't always afford, or live in towns wi… https://t.co/GftGOVGu0E

— NetflixFilm (@NetflixFilm) 1551672040.0
1. Anomalisa (2015)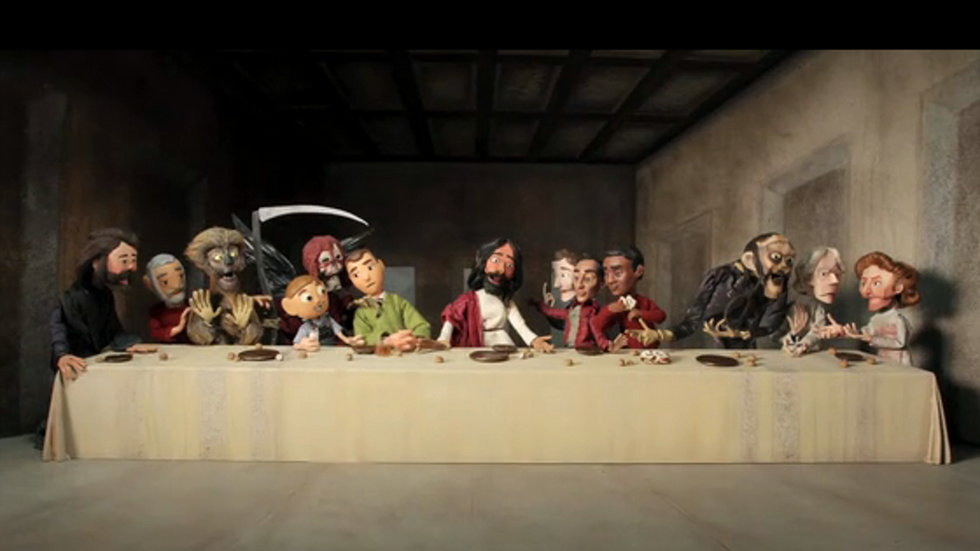 Kickstarter
Offbeat director Charlie Kaufman was among the first filmmakers to turn to Kickstarter to finance a movie, using the crowdfunded money to make his quirky stop motion film in association with Dan Harmon. Before donations doubled their original goal and totaled more than $400,000, their pitch was simple: "We want to make Anomalisa without the interference of the typical big studio process. As many of you know, the entertainment industry is filled with incredible scripts, written by incredible talent, that have not or will never get made, or worse, they'll be changed into something that is nowhere close to what the original creator envisioned." Kaufman added, "The only thing we want to change is the way artists are treated, and that's why we need your help." Anomalisa went on to be nominated for the Oscar for Best Animated Feature Film.

2. Veronica Mars (2014)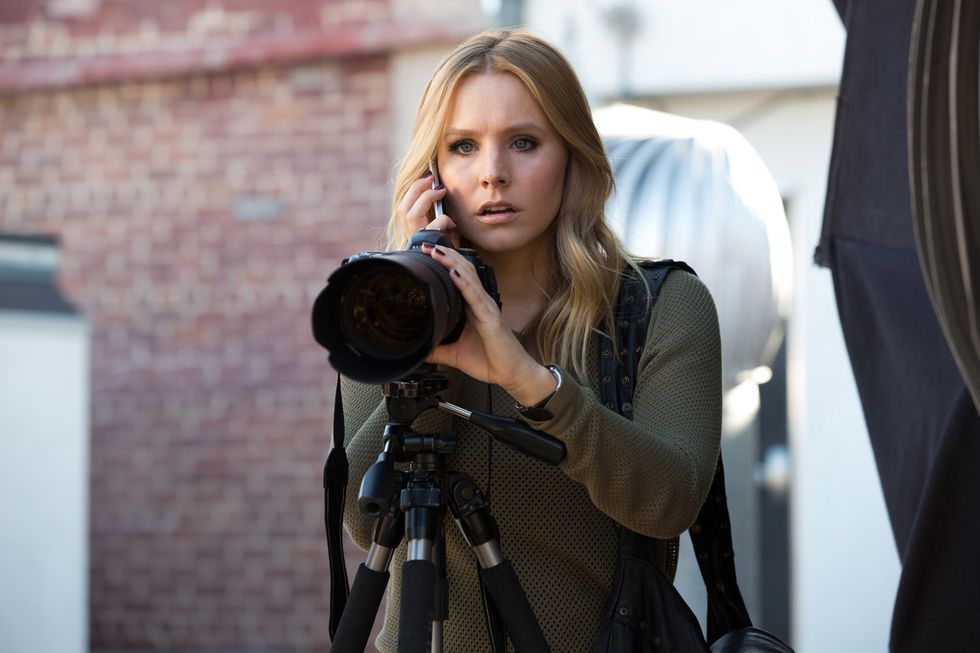 Time Magazine
After the teen mystery TV series of the same name was canceled after three seasons, fans clamored for a follow-up film. To be exact, 90,000 fans donated a total of $5.7 million to director and co-writer Rob Thomas' project. He told CNBC, "I had seen a friend of mine raise $10,000 to fund an album he was making and I started wondering what would happen if we tried to raise a couple of million dollars to fund the Veronica Mars movie. At the time the largest Kickstarter project ever was $900,000 and my fear was that $2 million was a ridiculous amount of money to ask for." In actuality, they raised the first million in the first four hours. Generous donors received perks ranging from T-shirts to invitations to the red carpet premiere. One individual who gave $10,000 even received a walk-on speaking part in the film.

3. Wish I Was Here (2014)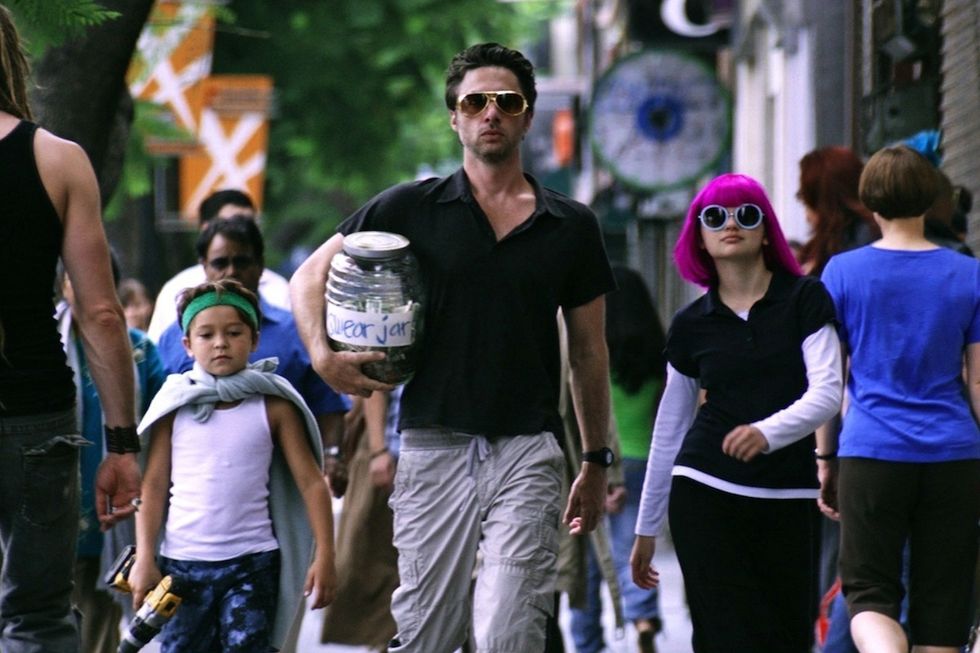 Vanity Fair
Zach Braff relied on Kickstarter to produce his sophomore directing gig after Garden State. Donations for the romantic dramedy met and surpassed the original $2 million goal within 48 hours, shocking Braff but bringing a backlash of criticism about why a successful actor would resort to crowdfunding. Later, Braff stated he would never use Kickstarter again, as he was "completely taken aback by the criticism. I was expecting a conversation because it's a fascinating and new model. But I felt that a lot of the criticism was unfair and uninformed. It was frustrating to have the debate with people who didn't have all the analytics and facts. I knew that we were driving new people to Kickstarter who then invested in other projects, for example. The onus was on me to explain why someone like me couldn't get a film made in the traditional way." Braff noted, "This was always meant to be a really fun art experiment."

4. Blue Ruin (2013)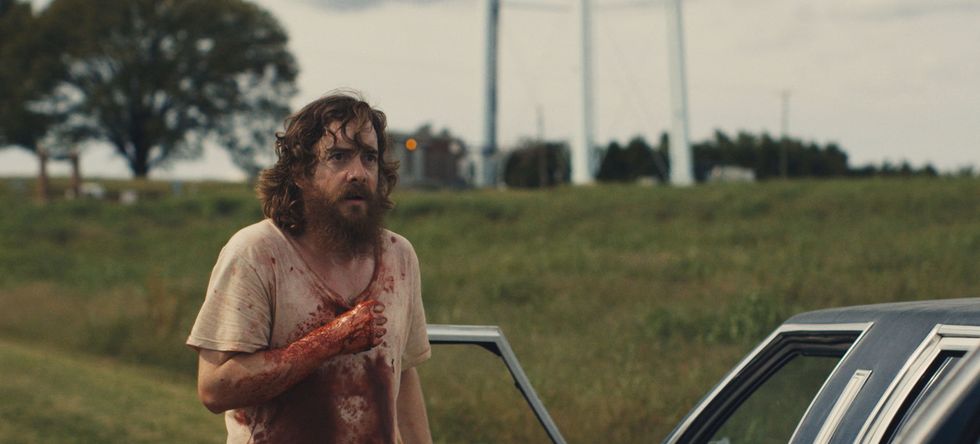 Slant Magazine
Serving as writer, director, and cinematographer for the film, Jeremy Saulnier relied on Kickstarter for the final $35,000 of his debut's budget — as well as a lot of fibbing to the indie production company working with him. "We fooled them all!" He reflected, "Our film could have imploded at any time, but we were gaining momentum. Filmscience was aware of the thin ice on which we were walking, but they trusted my word." Saulnier's film was met with critical acclaim and an Independent Spirit Award.

5. David Lynch: The Art Life (2016)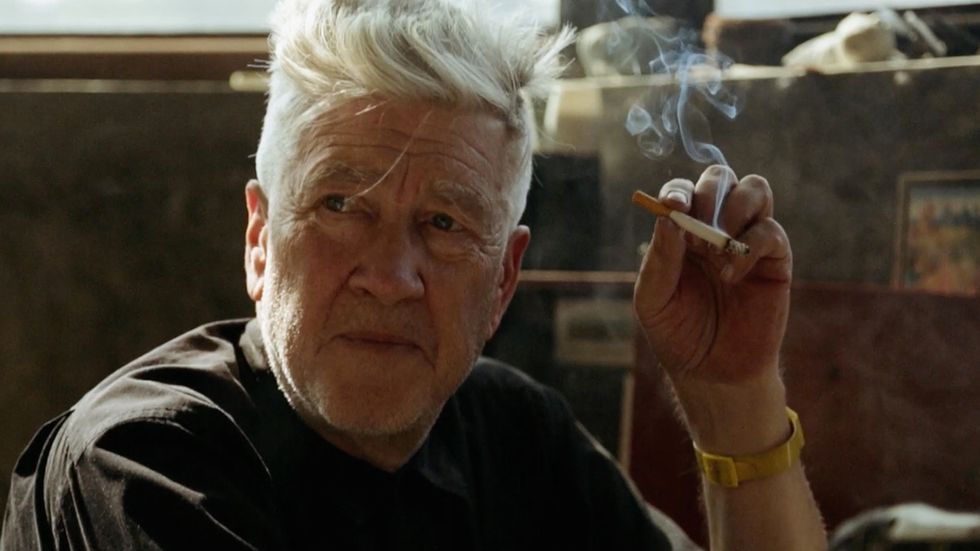 Janus Films
While Lynch was busy directing the Twin Peaks TV series, Jon Nguyen was producing a documentary about the iconic director's upbringing, creative process, and sporadic agoraphobia. The project's Kickstarter campaign well surpassed its $30,000 goal, receiving nearly $180,000 in donations. However, Nguyen doesn't plan on launching future Kickstarter campaigns, highlighting a major drawback of crowdfunded creative projects: "The problem with Kickstarter is all of a sudden you have a thousand producers. And a lot of people don't understand the business side, so there's a lot of communication you have to do. So actually it's a lot of work. They think that when a film is done, they should get the film, but they don't realize it has to do the festival circuit. And then when the film gets released in the territory, we can't just hand out the film. So you are working with a lot of demands, a lot of different people. And then when you go off schedule it's not just one producer bitching, it's a chorus of people…" Lynch's Twin Peaks project did delay scheduling, leaving about 1,400 Kickstarter "producers" bitchier than Steven Spielberg.

---
Meg Hanson is a Brooklyn-based writer, teacher and jaywalker. Find Meg at her website and on Twitter @megsoyung.

---
POP⚡DUST | Read More...
7 Movie Reboots We Deserve Before We Die
Fetishizing Autism: Representation in Hollywood