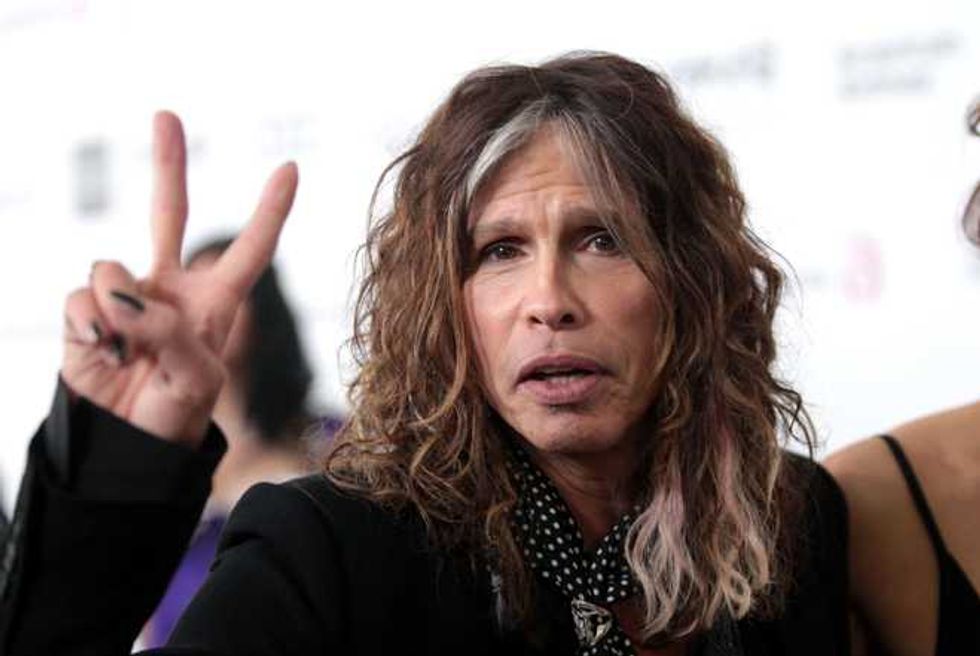 Steven Tyler will not be returning to American Idol next season, representatives for the show announced today. ERMAHGERD! (Just wait...) A judge for the past two seasons, the Aerosmith front man cites his a suddenly full schedule—new album, tour, the iHeartRadio Festival—as the driving force behind his decision, calling the reality show his "mistress" and life with Aerosmith his one "true love." That should make Joe Perry happy, at least.
"Steven Tyler is a real 'Idol,' a rock legend. If you had told me 10 years ago he would be a judge on American Idol, I would have thought it impossible," Idol creator and executive producer Simon Fuller said in today's press release. "The fact that this became a reality and we had the pleasure of him gracing our stage for two seasons makes me very proud." We'll miss you as well, Creepy Uncle Stevie, but at least you went out on a high note:
After some long......hard......thoughts... I've decided it's time for me to let go of my mistress American Idol before she boils my rabbit. I strayed from my first love, AEROSMITH, and I'm back—but instead of begging on my hands and knees, I got two fists in the air and I'm kicking the door open with my band. The next few years are going to be dedicated to kicking some serious ass—the ultimate in auditory takeover... On Nov 6, we are unleashing our new album, Music from Another Dimension on the Earth, Moon, Mars, and way beyond the stars… Idol was over the top fun, and I loved every minute of it… Now it's time to bring Rock Back. ERMAHGERD.
Yes, that would be a resignation letter ending with a meme. Can't say he didn't learn a thing or two from the kids during his tenure!
And to think we were spending all of our time worrying about Jennifer Lopez. Time to pour one out for a man brave enough to wear feathers in his 64-year-old hair.