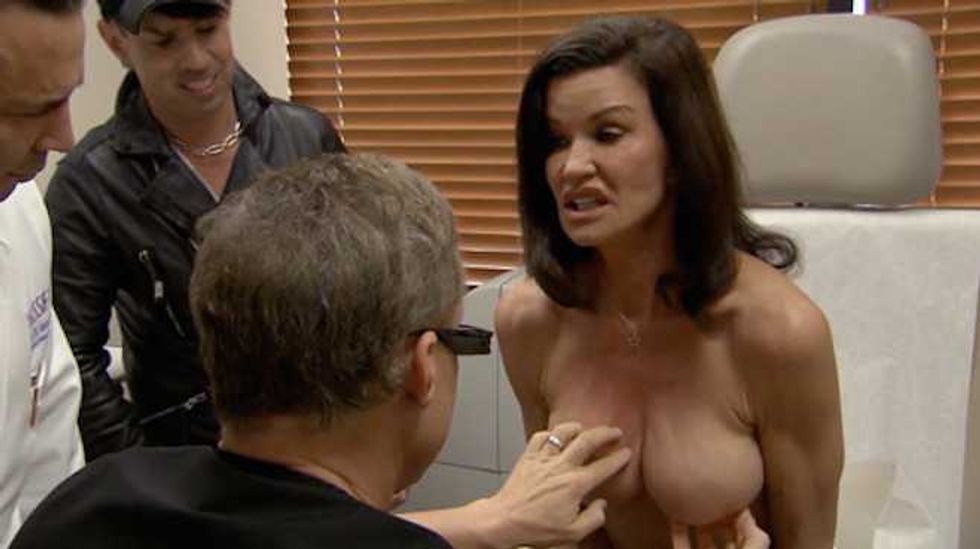 Sometime between Clubber Lang and Ivan Drago, Sylvester Stallone went ahead and bought then girlfriend Janice Dickinson a fair pair, but 30 years later, her girls are looking a little worse for the wear.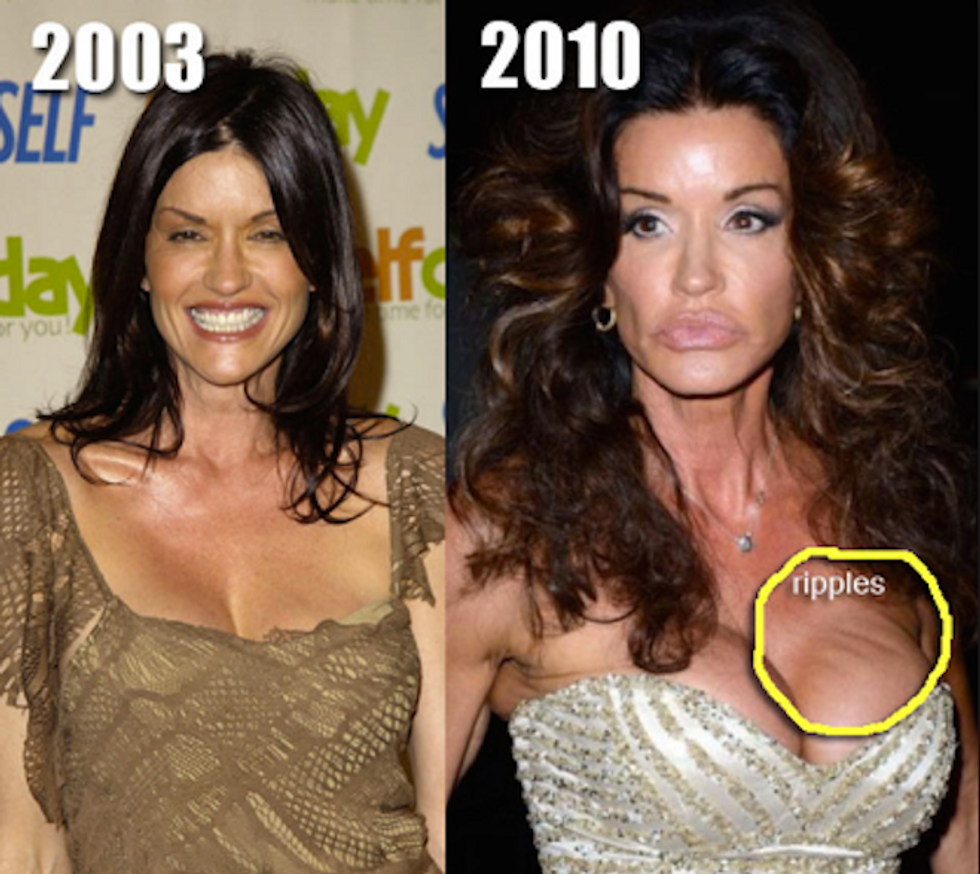 So the original super model has, as per usual, taken to reality TV in a bid to cure what ails her.
On the riveting train wreck that is the new E! show Botched, Janice gets an upgrade. And as much as you want to, you just can't look away.