FILM & TV
MUSIC | The rock legend wrote "Your Hand I Will Never Let It Go"
E.R. Pulgar
The OG White Witch lends her magic to the silver screen.
It's no secret that legendary Fleetwood Mac frontwoman Stevie Nicks has been making headlines as of late, from her onstage collaboration with pop prince Harry Styles to the confirmation of duet "Beautiful People, Beautiful Problems" on Lana Del Rey's upcoming record. As her tour with Fleetwood Mac continues, she somehow found the down time to record an original song for upcoming film The Book of Henry.
The song, called "Your Hand I Will Never Let Go," showcases the magical timbre of Nicks' voice, and the accompanying video weaves in its lyrics with playful animation while accompanying snippets from the actual film. The Book of Henry revolves around the life of a suburban mother named Susan, played by Naomi Watts, who finds a plot in her son's notebook to save his friend from her abusive stepfather.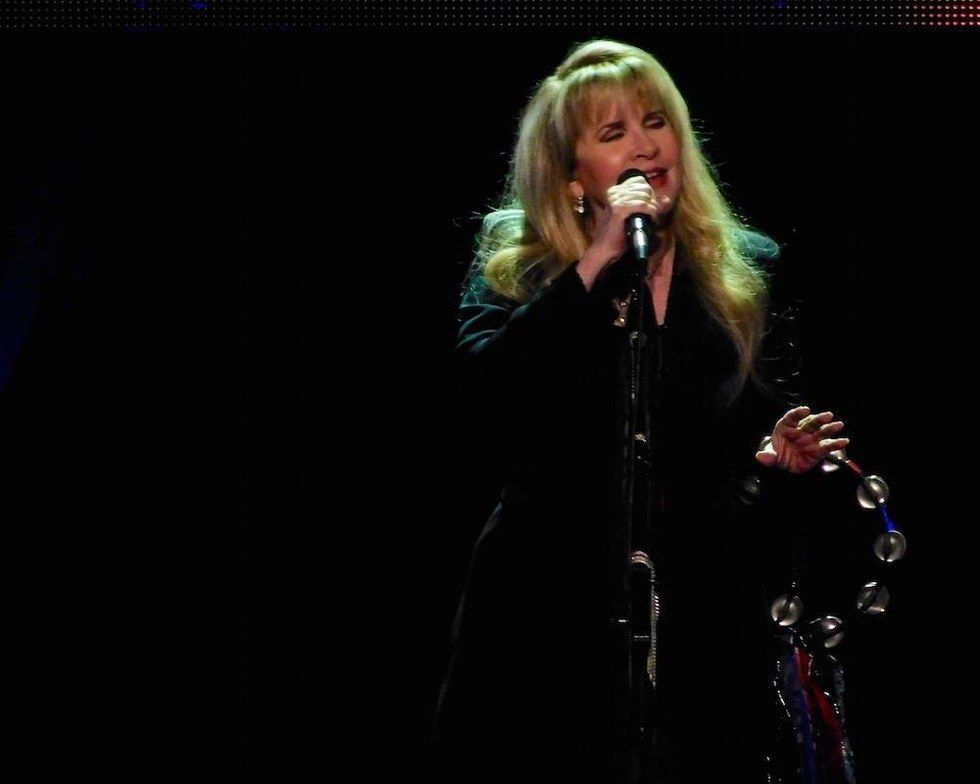 E.R. Pulgar
[Read our coverage of Stevie Nicks' show at Madison Square Garden]
The song itself is orchestrated quietly, a minimalistic shift for the usually consuming stage presence Nicks is known for. "Drowned in thought and caught in a state/ Talking to ghosts who were not there," Nicks muses. "Then you took my hand and transformation began / Commotion where it once was still."
It's no "Landslide," but it's enough to have us in tears.
WATCH | Official Lyric Video for "Your Hand I Will Never Let It Go" below. The Book of Henry is in theaters this Friday.
---
E.R. Pulgar is a music writer, poet, image-maker, and once cried reading Virginia Woolf. Follow him on Twitter.
---
READ MORE ABOUT MUSIC AND FILM...

REVIEW | Cigarettes After Sex release debut full-length effort and steal our hearts
REVIEW | "Jupiter's Moon" makes strides at Cannes Film Festival
LANA DEL REY announces the title of her STEVIE NICKS feature
---