Events
"This is a journey—welcome."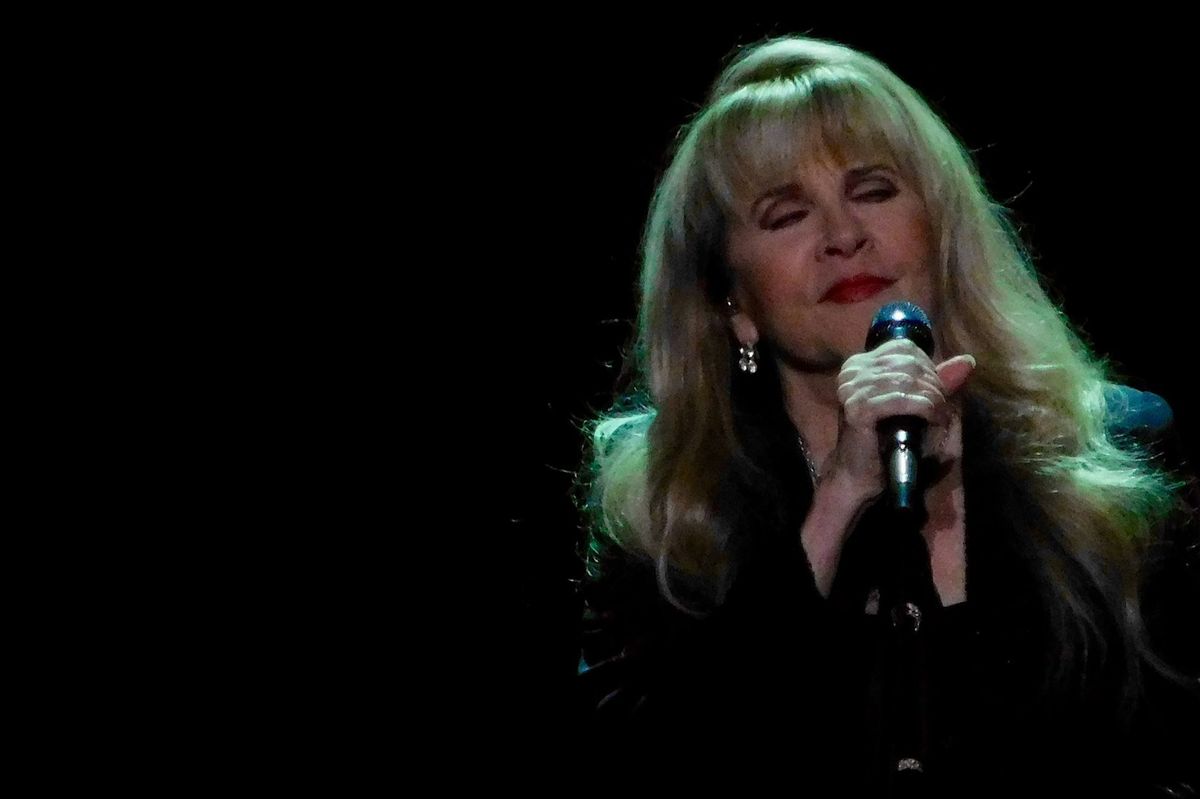 E.R. Pulgar© 2016
There was an air of mystique looming over Madison Square Garden before either Stevie Nicks or the Pretenders took the stage, one that was as thick as the leather, lace, and wide-brimmed hats that could be spotted all over the crowd. Some even went the extra-mile in emulating the Gold Dust Woman, sporting feathers, beads, and blonde tresses. If Fleetwood Mac's previous performances at The Garden were any indication, this was going to be a good night.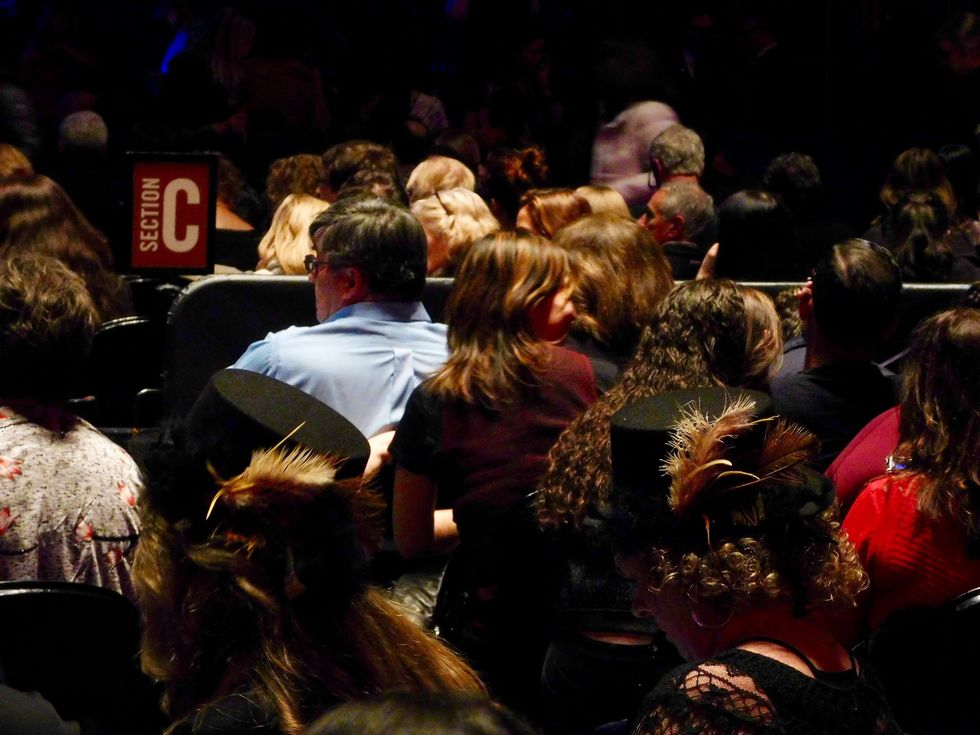 E.R. Pulgar© 2016
The lights go down on the legendary venue, and frontwoman Chrissie Hynde comes out guns blazing, blasting straight into "Alone." The high-energy beginning got everyone dancing in the aisles, and Hynde would cut each song with little quips to the audience—"Anyone up for a movie? I am!"—that kept the audience engaged. Their excitement was palpable, and for good reason; Pretenders haven't toured together since 2012, and were announced as a part of the last leg of Nicks' tour just last September.
Hynde and drummer Martin Chambers are the only founding members of Pretenders left in the band, but their star power is rivaled by guitarist James Walbourne, who joined back in 2007, whose guitar ripped through hits "Back on the Chain Gang," playing off of Hynde's own guitar playing with all the finesse of a seasoned performer. The high-energy songs got the crowd pumped, but it was the slower songs that really stole the show—"I'll Stand By You," in particular, cut a jangling and nostalgic set in half with a quiet moment of reflection, and reflected well on the band's capacity for tenderness.
Of course, Hynde didn't mince words about how excited she was to be touring with Nicks: "It's like being on tour with Elizabeth Taylor!"
Near the end of the set, a Martin drum solo segued neatly into "Middle of the Road," where Walbourne and Hynde really showed their chemistry, playing at each other at one point in a tight, rhythmic near-battle. She ended the set with the song's roaring harmonica solo, and just like that they were gone.
About 25 minutes later, the lights went down once more, the crowd more fidgety than ever, tight balls of energy rocking knock-off Stevie moon necklaces and wide-brimmed black hats, even shawls. And then she came out, and The Garden absolutely lost it.
Stevie Nicks, in her iconic, witchy ensemble, spoke to the crowd more than any musician I've ever seen live.
"This is not the Stevie Nicks show you're used to seeing," she said near the beginning, promising a set that would span her entire catalogue, from her greatest hits with The Mac to recently-unearthed songs from her "Gothic trunk of mystical things."
Before diving in, she stretched out her arms. "This is a journey—welcome."
And what a journey it turned out to be; not three songs in, she was talking about her collaborations with Tom Petty and the Heartbreakers before launching into her Bella Donna hit, "Stop Dragging My Heart Around." In a much-welcomed twist, Chissie Hynde returned to the stage, duking it out with Nicks onstage, at one point even clasping hands. The combined stage presence was, in a word, mesmerizing.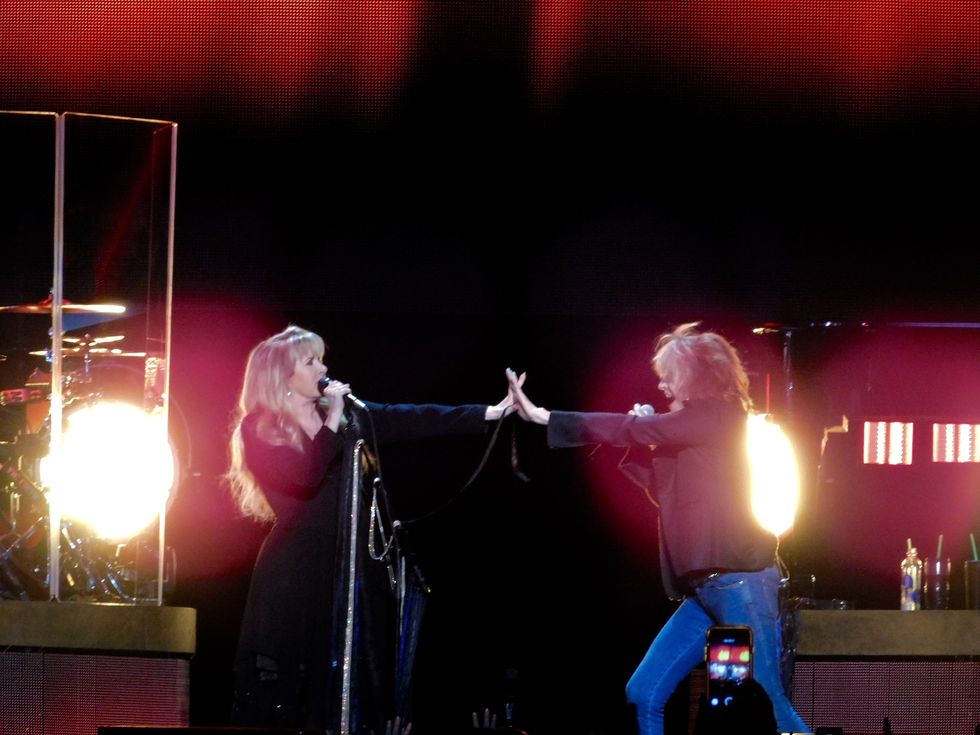 E.R. Pulgar© 2016
As promised, Nicks curated her night with both classics and songs for the die-hards—"Belle Fleur," from her latest effort, 24 Karat Gold: Songs From the Vault, weaving seamlessly into Gypsy, a huge hit from Fleetwood Mac's Mirage. Her stories and conversations with the crowd made even an arena like MSG feel intimate—she transitioned into "New Orleans," a song from In Your Dreams, by talking about Hurricane Katrina, her hope in the city she named the song after, and recording it on several cassette players—"Way better than digital."
In typical Nicks fashion, the dramatics and the sage advice were never lacking; she brought a shawl onstage that she later pointed out was made by her mother, and was the very same one she wore on the Bella Donna album cover.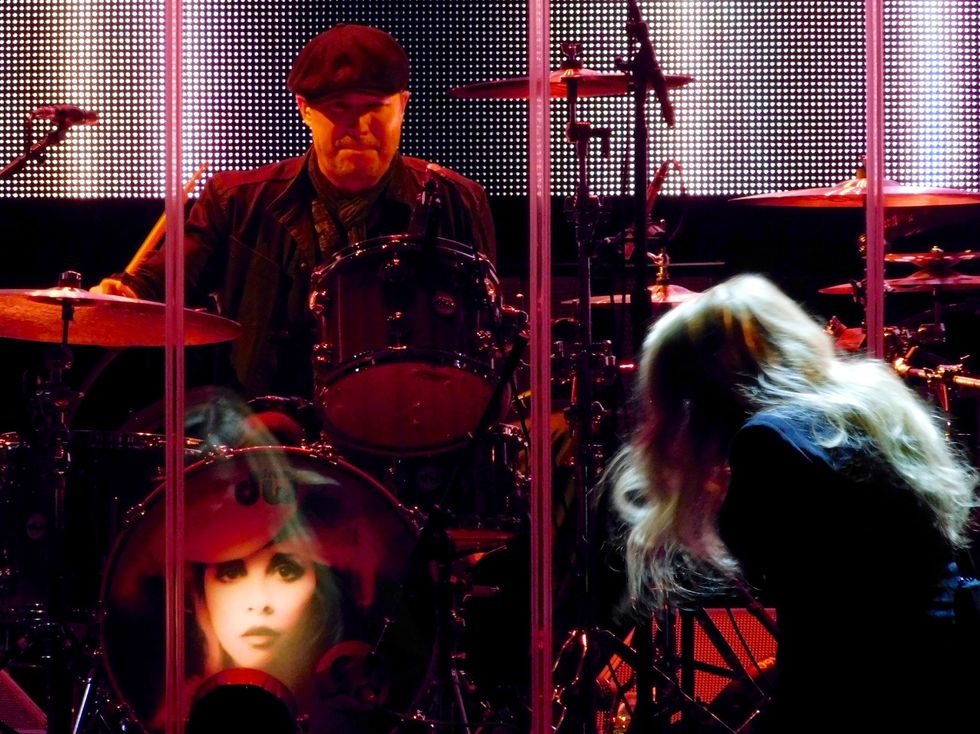 E.R. Pulgar© 2016
She talked about her "frugal mother," and the perfect condition of an accessory that was "always with [her]." Caught in a small moment of nostalgia, she turned to the crowd before singing "Enchanted," with a twinkle in here eye and a one-liner at the ready: "If you're gonna invest in something in this crazy life: silk chiffon."

The set continued, with moments of high-energy ("Starshine") meshing into reflective stories (Twilight-inspired "Moonlight," which brought her back from the long hiatus after 2001's Trouble in Shangri-La.) The set design reflected the individual strengths of each song, with the latter showing a full moon on a blue screen, interspersed with snow and a white wolf walking to the beat of the grand piano.
Nicks also left room for friends, relaying a fun story about Prince helping her record Stand Back; "He was over in 15 minutes, recorded the song, was happy, and was gone...in a purple haze." Roaring applause.
She plowed on through the set, even including "Crying in the Night," a song from her Buckingham / Nicks era—"This song hasn't been done for 43 years, and now we're at Madison Square Garden. Dreams do come true." After the upbeat, guitar-heavy track, she disappeared, the lights dimming to their lowest.
Then, a cowbell, a drumbeat, and then the beginning of "Gold Dust Woman," the closing track of Rumours that would go on to become her veritable signature song. The woman herself rose out of the shadows, her shoulders emblazoned with the gold shawl she wears to perform the track, glittering as she did her "Crackhead Dance" during the breakdown.
After taking what was seemingly her final bow, Nicks' musical director and the night's guitar player, Waddy Watchel, gets on center stage and starts ripping into the guitar. Nicks comes back out, and "Edge of Seventeen" blares through The Garden.
Starting the encore with her iconic hit, she segued into "Rhiannon," and, in a touching moment, called out the child stars of Broadway's School of Rock, which she was involved in the production of. "These kids are the future of rock n' roll—"if I close my eyes, it's Fleetwood Mac."
She closed with "Landslide," a song that she usually performs with Lindsay Buckingham by her side, the line "I'm getting older, too" never losing its resonance the more she performs it live. Standing on stage, an ethereal queen reigning over a large venue, she sang over Watchel's guitar with raw honesty, and the crowd, under her thrall, swayed both iPhones and lighters in the air.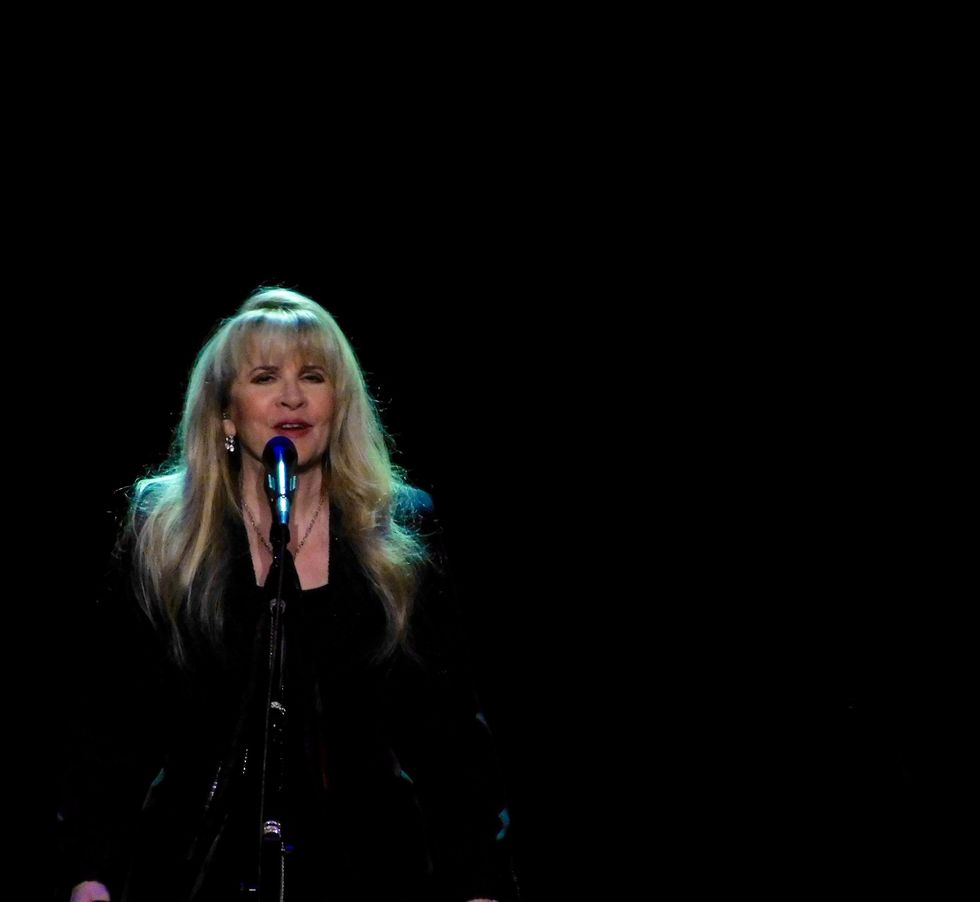 E.R. Pulgar© 2016
From Your Site Articles
Related Articles Around the Web