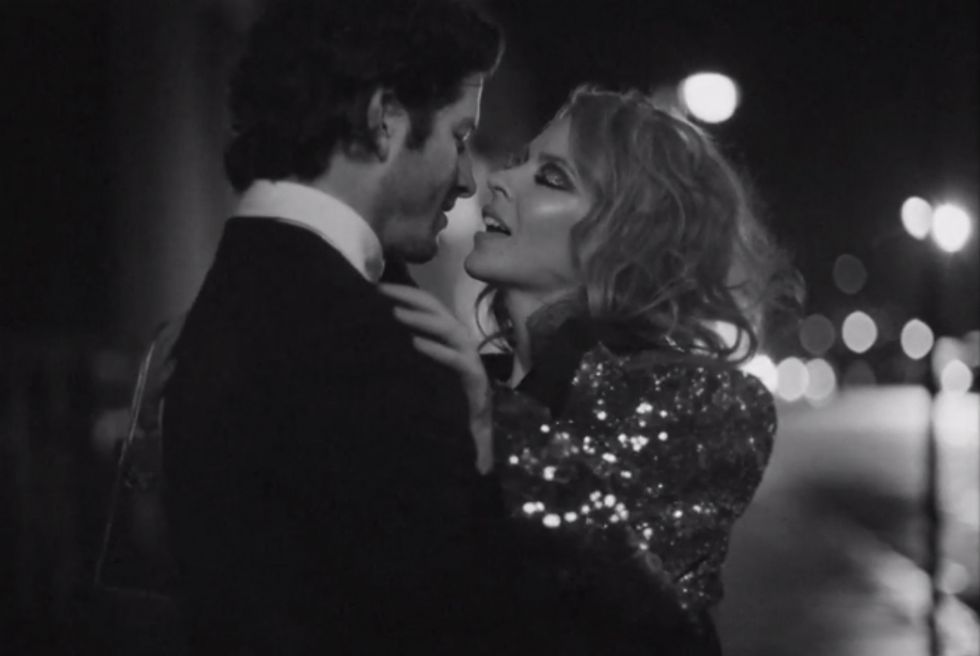 Kylie Minogue proves that she's still the undisputed Princess of Pop in the impossibly romantic music video for her new single, "Into The Blue."
Directed by Dawn Shadforth (who also shot "Chocolate" -- easily one of the best Kylie videos ever), "Into The Blue" sees Kylie playing a free-spirited party girl who's unexpectedly swept up in a breathless love affair with a handsome Frenchman. By the end, she's left to decide whether to keep the party going solo, or if it's finally time to give duality a shot.
It's an absolutely stunning video (shot in old-school 4:3 ratio, just to be different) for an already stunning song. Initially, we were a little slow to warm up to "Into The Blue" because it's just soooo typically Kylie and we wanted something new and daring instead, but now we can't get enough of it.
It may be a little formulaic, but in Kylie's case, if it ain't broke, don't fix it!