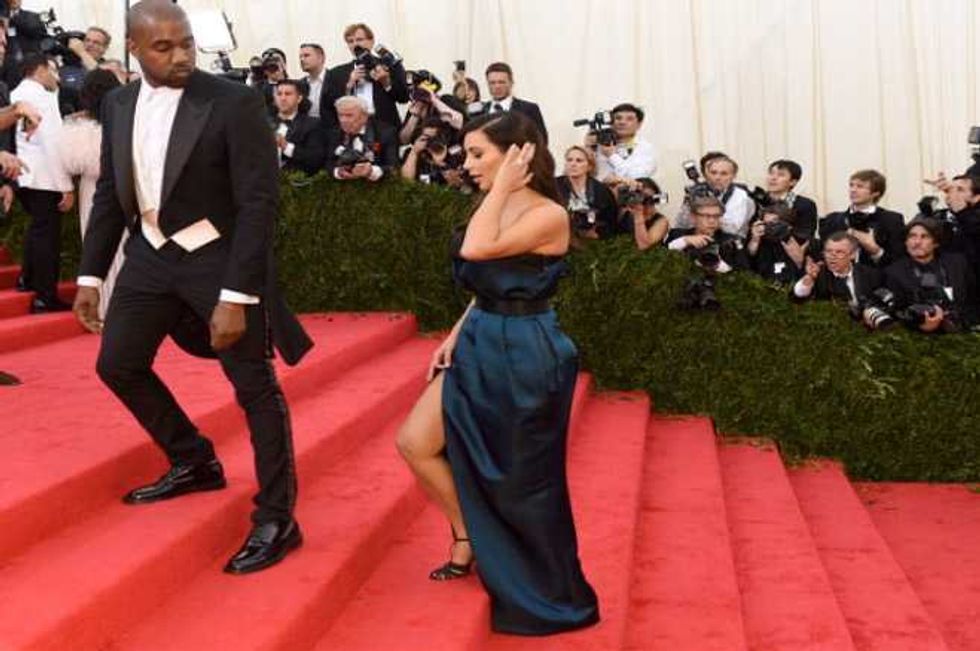 It's not often Kim Kardashian is upstaged by somebody more publicity seeking than her.
That was certainly the case Monday though after a streaker in a hot pink mankini attempted to crash the 2014 Metropolitan Museum of Art's Costume Institute Gala—and, in our humble opinion, he hands down beat out Kimye for best dressed of the night.
The mystery man managed to add some much needed levity and pizazz to the stuffy A-list swanky soiree by attempting to streak across the red carpet clad only in a Borat style mankini and chunky gold neck chain.
Unfortunately for us—but, probably to the relief of Kardashian, and other fashion forward celeb guests such as Sarah Jessica Parker, David and Victoria Beckham, Rita Ora and Rihanna—the man was apprehended by cops before he got the chance to really show the world what he is made of.
Boo.
Fortunately for us though we do have a photo.