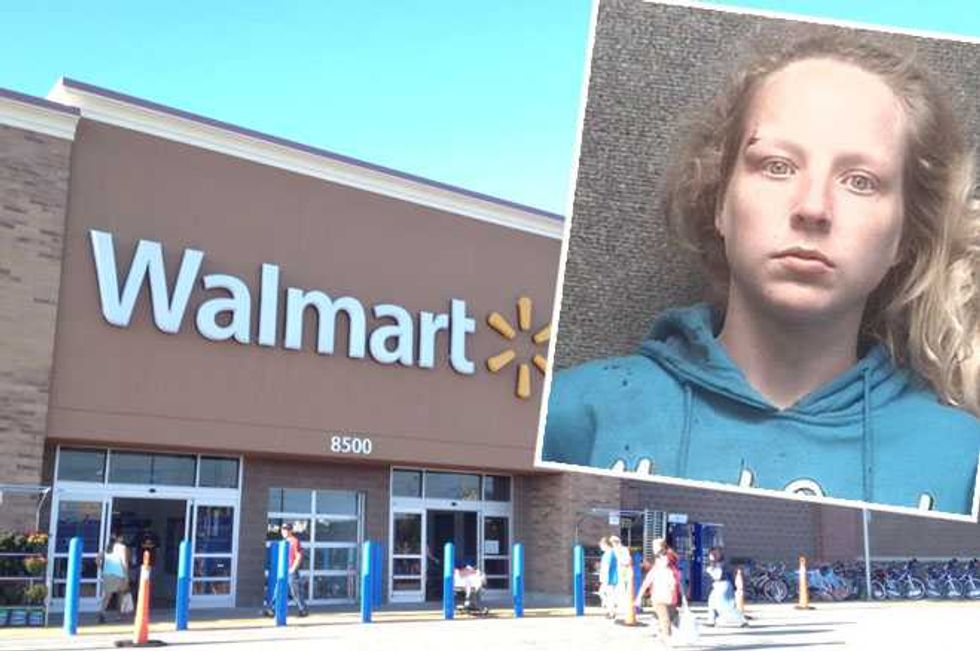 Walmart Shoplifter Bit Off Workers Finger
A delightful young stripper named Carolynn Wright was arrested on Sunday at a Walmart (where else?) for biting off part of a staff member's finger!
According to the police report, Ms Wright, 23, was wandering round the Myrtle Beach, SC Walmart at 2am and shoplifted several items including condoms, lubricant and panties.
Identical Twins Caught Shoplifting Identical Items — It Had To Be In Walmart
As she attempted to leave the store, she was approached by a couple of female loss prevention officers (store security to you and me) as they had noticed her concealing her stash and not paying for it.
A tussle ensued when they tried to detain the thief and one of the staffers got punched in the head "causing bleeding around her left ear". Wright then bit down on the other security officer, Candice Lawsom's finger and hung on for dear life,  "causing a portion of [Lawsom's] finger to be bitten off".
Ouch!
Police find $100 Worth Of Walmart Groceries In Woman's Vagina
A Walmart customer, seeing what was going on, tried to call 911 but dropped her phone in her rush.  Wright noticed this and quickly grabbed the phone—the shopper wasn't having any of it and struggled with her to try to get it back.  Wright yanked on her hair and wouldn't let go so the shopper responded by punching her attacker in the face (you go girl!).
Wright made a run for it to the parking lot and into the passenger seat of a minivan, but luckily police had arrived on the scene and pulled her out of the vehicle before it could get away.  The driver of the vehicle was a 71 year old man who claimed he was just waiting for Wright while she popped in to buy something and that he didn't see the punch up.  He said that she tried to get him to drive the hell outta there when she got back in the vehicle, and when he pointed out there was someone blocking the way she yelled "Drive!".
Arkansas Woman Reportedly Arrested For Trying On Tampons In Walmart
EMS responders were on the scene and tended to the staffers. The cops spotted "a piece of finger" laying about which belonged to poor Candice Lawsom, but it was too late to be reattached.  Wright was charged with felony aggravated assault and larceny and is currently being held pending a court hearing.
This lovely lady has a history of dirty fighting.  In March last year she pleaded guilty to battering a co-stripper with a "clear plastic high-heeled shoe" at the classy sounding joint Chez Joey where they both worked.
I bet her momma is real proud.
Walmart Shoplifter Bit Off Workers Finger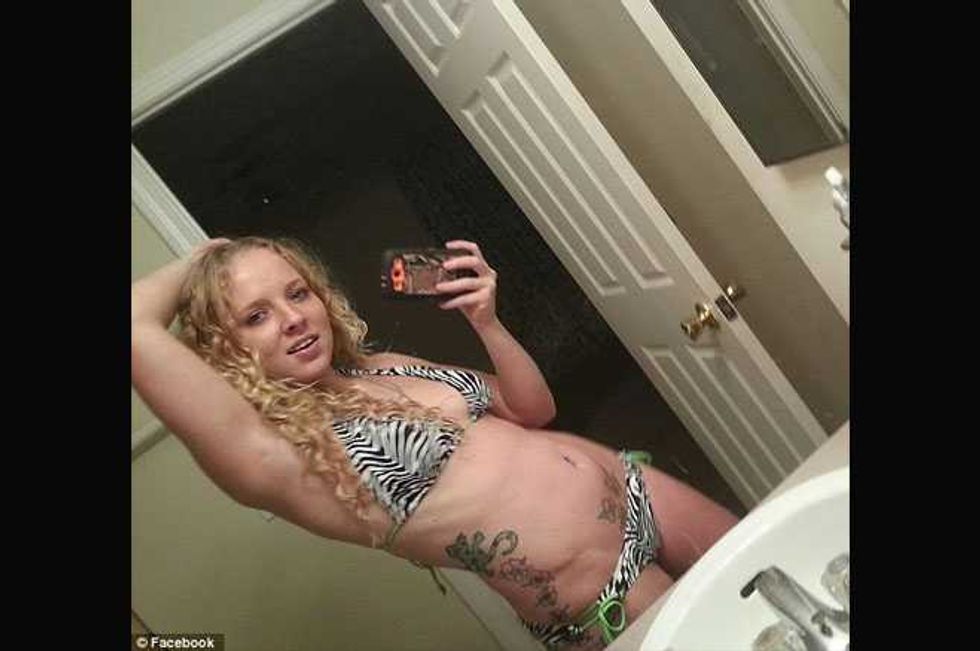 Carolynn Wright. Not scary at all.
Walmart Shoplifter Bit Off Workers Finger
Walmart Shoplifter Bit Off Workers Finger