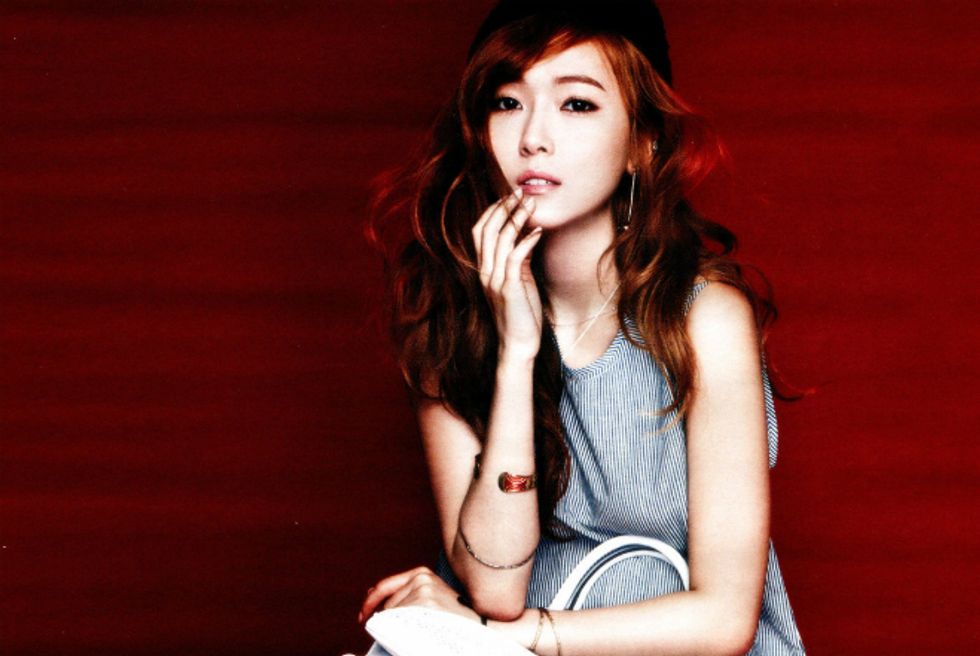 The K-pop beauties of Girls' Generation are pretty much the perfect pop stars, but they also make amazing models. Their good looks have made them a favorite for fancy commercials and fashion photoshoots, and with nine members between them, there's rarely a moment you won't see one of the girls plastered across the pages of a major magazine.
This week brings us a bunch of new Girls' Generation solo shoots, namely from Yoona, Jessica, and Seohyun, who make up three of the top six female endorsement models in Korea.
Both Yoona and Seohyun are featured in the April issue of InStyle magazine. Yoona, who was Korea's favorite beauty until miss A's Suzy came along, models designer handbags in a chic and casual new shoot that highlights the pure, fresh-faced image that's made her such a superstar. Seohyun, on the other hand, goes for more of a glamorous, Victoria Beckham-esque look as she models the latest line of Escada Eyewear.
And last but not least is Jessica, who flaunts a slightly edgier style in the latest issue of W Korea.
Girls' Generation have always said that part of their massive appeal is the distinctive personalities and styles of their large number of members, which gives fans more chance of finding a member that appeals to their own taste. Judging by these new photoshoots, it's easy to see just how true that is.
Check out all the photos below, via Wonderful-Generation.
Yoona
Seohyun
Jessica