Frontpage Popular News
What We're Reading Summer 2023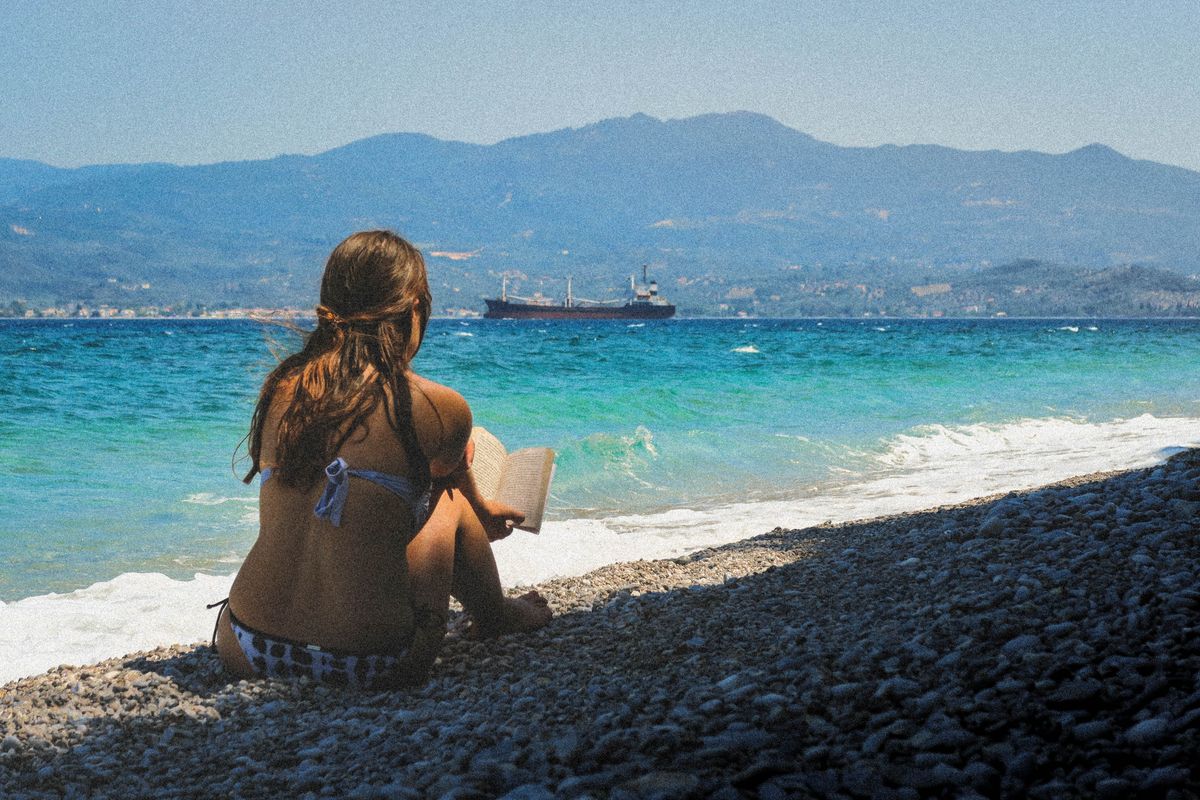 Markos Mant via Unsplash
Reading is extra trendy right now. Almost every show of the summer is an adaptation of a book. There's
Daisy Jones & The Six
,
Bridgerton
,
Virgin River,
The Summer I Turned Pretty
,
Heartstopper
—
do I need to go on?
---
Summer provides a little bit more vacation time to spend on the beach. So naturally, people are diving into novels. Plus, there's BookTok, where you can get an instant, possibly honest review of a book before entering a store. And, to top it all off, the rising popularity of leather bound novels and vintage-style books. Needless to say, the accessory of the summer is a good book.
I've been tearing through books lately, spending hours in the sand barely looking up from the pages. I had to spend hundreds of dollars at Barnes and Noble to ensure I have a stock of books to last me at least through July. A library card would be cheaper, but keeping the books on my bookshelf fits my aesthetic better.
I'm a follower of Reese's Book Club recs and I have seen what the latest in BookTok's world is. Which is why you need to hear about the best books I've been reading this summer. Summer 2023 is the season for reading, because it's trendy and it's a way to get off your screen.
Here are my recs for what you should be reading this summer!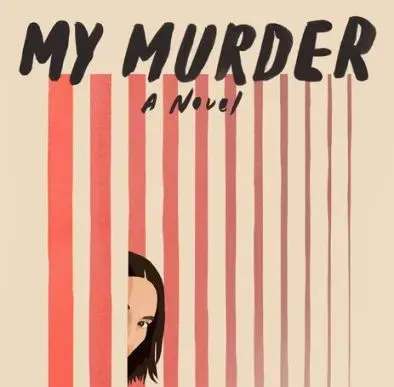 My Murder
Katie Williams
"Lou is a happily married mother of an adorable toddler. She's also the victim of a local serial killer. Recently brought back to life and returned to her grieving family by a government project, she is grateful for this second chance. But as the new Lou re-adapts to her old routines, and as she bonds with other female victims, she realizes that disturbing questions remain about what exactly preceded her death and how much she can really trust those around her."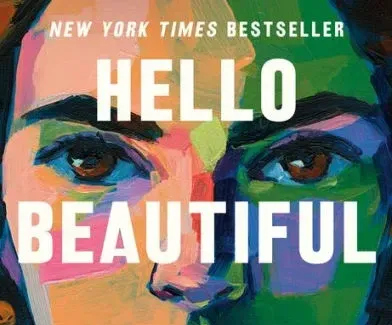 Hello Beautiful
Ann Napolitano
"William Waters grew up in a house silenced by tragedy, where his parents could hardly bear to look at him, much less love him—so when he meets the spirited and ambitious Julia Padavano in his freshman year of college, it's as if the world has lit up around him. With Julia comes her family, as she and her three sisters are inseparable: Sylvie, the family's dreamer, is happiest with her nose in a book; Cecelia is a free-spirited artist; and Emeline patiently takes care of them all. With the Padavanos, William experiences a newfound contentment; every moment in their house is filled with loving chaos.
But then darkness from William's past surfaces, jeopardizing not only Julia's carefully orchestrated plans for their future, but the sisters' unshakeable devotion to one another. The result is a catastrophic family rift that changes their lives for generations. Will the loyalty that once rooted them be strong enough to draw them back together when it matters most?"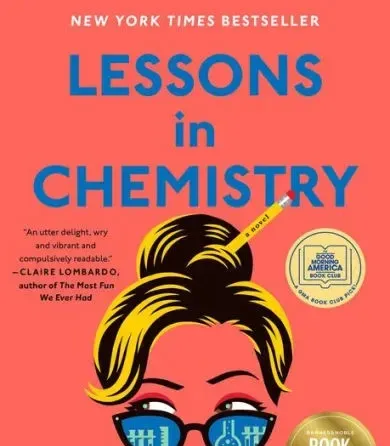 Lessons In Chemistry
Bonnie Garmus
"Chemist Elizabeth Zott is not your average woman. In fact, Elizabeth Zott would be the first to point out that there is no such thing as an average woman. But it's the early 1960s and her all-male team at Hastings Research Institute takes a very unscientific view of equality. Except for one: Calvin Evans; the lonely, brilliant, Nobel–prize nominated grudge-holder who falls in love with—of all things—her mind. True chemistry results.
But like science, life is unpredictable. Which is why a few years later Elizabeth Zott finds herself not only a single mother, but the reluctant star of America's most beloved cooking show Supper at Six. Elizabeth's unusual approach to cooking ("combine one tablespoon acetic acid with a pinch of sodium chloride") proves revolutionary. But as her following grows, not everyone is happy. Because as it turns out, Elizabeth Zott isn't just teaching women to cook. She's daring them to change the status quo."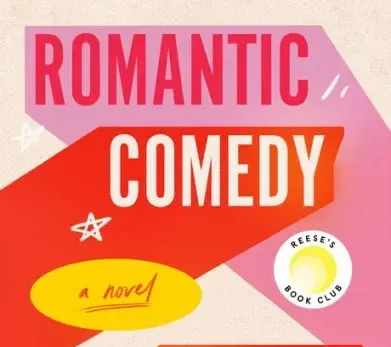 Romantic Comedy
Curtis Sittenfeld
"Sally Milz is a sketch writer for The Night Owls, a late-night live comedy show that airs every Saturday. With a couple of heartbreaks under her belt, she's long abandoned the search for love, settling instead for the occasional hook-up, career success, and a close relationship with her stepfather to round out a satisfying life.
Enter Noah Brewster, a pop music sensation with a reputation for dating models, who signed on as both host and musical guest for this week's show. Dazzled by his charms, Sally hits it off with Noah instantly, and as they collaborate on one sketch after another, she begins to wonder if there might actually be sparks flying. But this isn't a romantic comedy—it's real life. And in real life, someone like him would never date someone like her . . . right?
With her keen observations and trademark ability to bring complex women to life on the page, Curtis Sittenfeld explores the neurosis-inducing and heart-fluttering wonder of love, while slyly dissecting the social rituals of romance and gender relations in the modern age."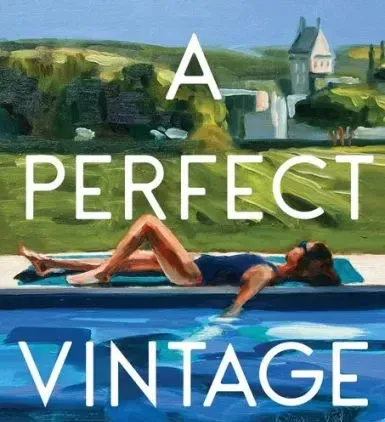 A Perfect Vintage
Chelsea Fagan
"Lea Mortimer has everything under control. As a highly sought-after consultant specializing in transforming dilapidated French country estates into boutique hotels, she relishes her freedom as a single, childfree woman. And her life is full, occupied as much by her impeccable historic renovations as by the aristocratic -- and often exhausting -- French families she works for.
But after the heated divorce of her closest friend and cousin Stephanie Bryce, Lea finds herself taking Stephanie and her college-aged daughter to the Loire Valley in France for the summer. As they tag along for Lea's latest work assignment, despite their best intentions, they threaten to complicate the tightrope act of launching the hotel on time. And when Lea unexpectedly falls for the much-younger son of her boss, she quickly learns the beauty and danger of losing control.
As affairs bloom in the idyllic chateau, wars of inheritance play out between the family, and betrayals threaten even the most solid relationships. Lea realizes that it's not just a broken heart she's risking, but her entire, meticulously-constructed life blowing up in her face."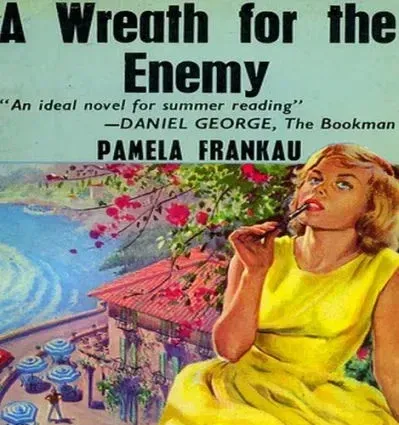 A Wreath For An Enemy
Pamela Frankau
"Penelope Wells, precocious daughter of a poet, is holidaying at her family's distinctly bohemian hotel on the French Riviera. She spends the summer beneath the green umbrella pines and oppressive purple bougainvillea scribbling into her Anthology of Hates to pass the time. Until she meets the Bradleys.
Don and Eva Bradley are well-behaved and middle-class – everything she is not. It is love at first sight. But the friendship ends in tears. Penelope and Don Bradley leave the Riviera, embarking on the painful process of growing up. She, in love with an elusive ideal of order and calm. He, in rebellion against the philistine values of his parents.
Compellingly told in a series of first-person narratives, A Wreath for the Enemy explores death, morality, friendship and shows just how brittle and chaotic our lives can become once they collide explosively with those around us."