FILM & TV
WATCH | After warm days, spend your nights with some of the coolest flicks.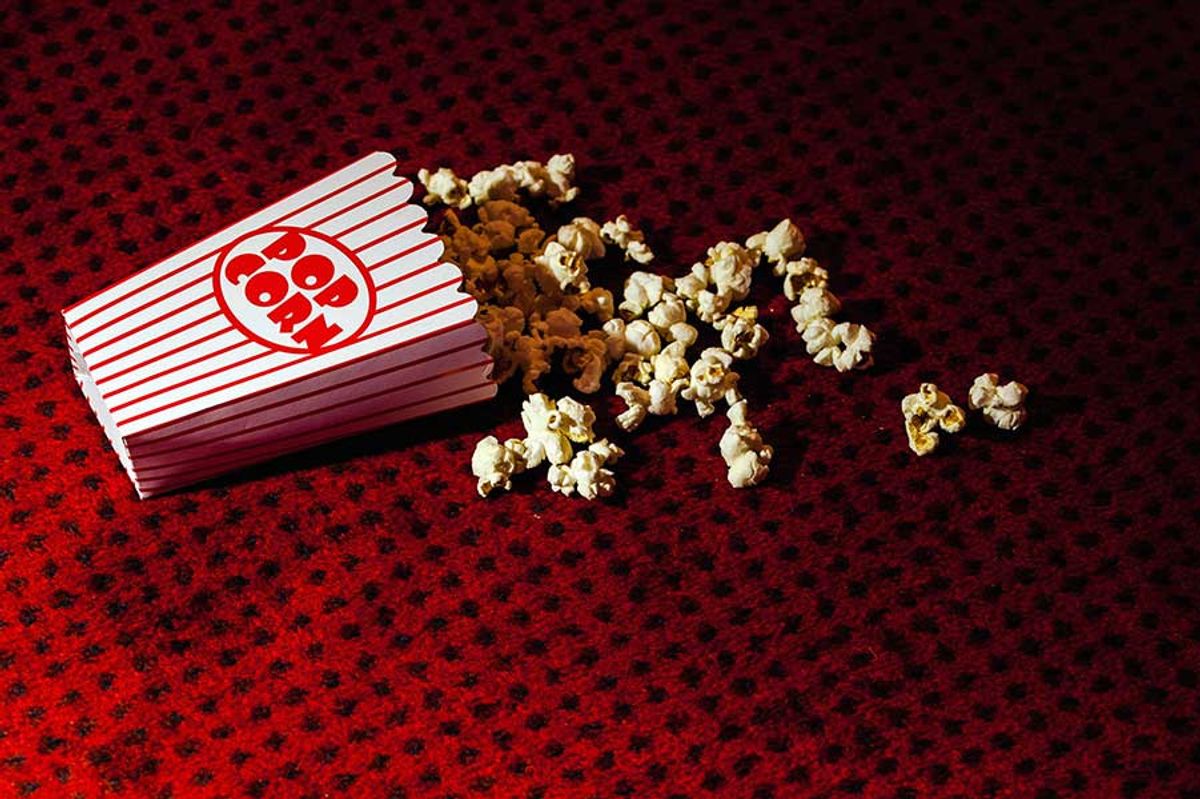 The summer box office can turn into a battleground.
With everyone having more time for relaxation, fun, and friends, the movie theatre is bound to be more packed than ever with excited audiences looking to get their fix of laughter, love, horror, action, and more with their ticket to the cinema. But with so much to choose from, how can you decide which will be the talk of the town and which will make you regret not staying home and chilling out with Netflix? Lucky for you, we've done our homework to save you from choosing your movie based on time instead of content.
---
Spider-Man: Homecoming
Opened July 7, 2017

Yes, I guess it was time to reboot the much beloved character of Peter Parker once again, this time letting Tom Holland take a spin from the spider-webbing. In this version, we find Peter a little bit younger and a little bit more caught up in the drama of high school, where he holds an internship with Tony Stark (yes, Iron Man, and yes, Robert Downey Jr.) and aspires to become an Avenger. He attends school by day as a member of the decathlon team, and fights by night as a crime-stopping superhero. But expect less love and more seriousness in this version of the story. Peter would rather save the world than worry about getting the girl.
---
Lady Macbeth
Opens July 14, 2017

It's 1865 in rural England, so think Jane Austen characters and the like in lifeless marriages. This is where we find Katherine (Florence Pugh). She's married to a man who is twice her age and about as cold as a Scottish winter (or heck, even a Scottish summer at times). Desperate to break out of the dark, mundane world of living with his stifling, angry family, Katherine begins an affair with a young worker on her husband's estate. This liberation that we never get in nineteenth-century novels allows Katherine to finally feel free and powerful, strong enough to take everything she wants. This is the feminist film of the summer.
---
Dunkirk
Opens July 21, 2017

Yes, this is the long awaited film with Harry Styles in it, but it's about a heck of a lot more than that. Set in the middle of World War II, see the battle that you probably learned about high school history class come to life on your screen. British and Allied troops are on the beach, backs to the sea, facing the seemingly impossible. Sure, you can Google search it and see what happens, but you shouldn't. See what it takes for the Allies to escape the Germans in the Operation Dynamo move, and find out whether or not you agree with the super secretive casting process that led up to the film's release.
---
An Inconvenient Sequel: Truth to Power
Opens July 28, 2017

A decade after former Vice President Al Gore released An Inconvenient Truth, he returns to update the world on the ever developing climate crises, and those who rolled their eyes and shook their head at the first film will have a hard time saying this is all make believe. Around the world Gore travels to expert scientists in the fields to discuss climate policy, and juxtaposes it with personal and private moments of his, as well as the very public language of the President of the United States regarding the topic. The previews in theaters are getting viewers to stand up and cheer, so you know the documentary will be impactful.
---
Some Freaks
Open August 4, 2017

If you thought high school was difficult when you went through it, try dealing with the same stuff but with only having one eye. That's the challenge of Matt (Thomas Mann), a Rhode Island student, until he meets and falls head over heels for Jill (Lily Mae Harrington), a plus-sized girl. The two are mad for one another until Jill moves cross-country for college — and loses a significant amount of weight. When the couple find themselves at odds over the transformation, they're faced with examining the depth of their relationship, and if appearances mean as much as we pretend they don't.
---
Ingrid Goes West
Opens August 11, 2017

You've probably been thinking you haven't seen enough of Aubrey Plaza lately. She'll be back in your world with this comedy-drama film, which places her in the role of Ingrid Thorburn, a mentally unstable young woman in Pennsylvania who becomes obsessed with Taylor Sloane (Elizabeth Olsen), a social media "influencer" with a seemingly perfect life in Los Angeles. As Ingrid tries to turn her digital fascination with Taylor in a real world friendship, things will be turned upside down in funny, strange, and OMG-inducing ways. Get ready to turn off your social media presence for a while after.
---
Patti Cake$
Opens August 18, 2017

Rap music and a heartfelt story combine to introduce Danielle Macdonald in a breakout role, as aspiring rapper Patricia Dombrowski, a.k.a. Killa P, a.k.a. Patti Cake$. Fighting an unlikely quest for glory in her downtrodden hometown in Jersey where her life is falling apart, Patti tries to reach the big time in the hip hop scene with original and affecting music. Cheered on by her grandmother (Cathy Moriarty) and only friends, Jheri (Siddharth Dhananjay) and Basterd (Mamoudou Athie), Patti also shoulders her mom's (Bridget Everett) heartaches and misfortunes. Get ready to cry and sing along.
---
Leap!
Opens August 30, 2017

After having spent a year doing well in France and Canada, another Elle Fanning project will make its way stateside. The animated flick tells the story of Félicie, a young French orphan girl who dreams of nothing more than becoming a ballerina. With the help of her friend Victor (voiced by Nat Wolff), the two escape their rural town to go to Paris to follow their dreams. Félicie manages to find a place in dance school but struggles without any formal training past, unlike her rival Camille (Maddie Ziegler). With courage, passion, and lots of hard work, the story of turning your dreams into realities will inspire all.
---
You can find a complete list of summer film releases at Metacritic.
---
Rachel A.G. Gilman is a writer, a radio producer, and probably the girl wearing the Kinks shirt. Follow her on Twitter.