If you asked me to name from favorite electronic artist from Luxembourg, you would have me stumped. What a silly question, I would say, back then. A Luxembourgian fella named Victor Ferreira aims to change all that: recording under the moniker Sun Glitters, he's released around ten records of fuzzily warm beats that recall continental colleagues like The Notwist and early múm. Morr Music before they leaned into the folk revival, essentially.
But Glitters' latest record, the upcoming It Will Be Forever, is also in touch with trends in contemporary pop: it's a visual album with eleven chapters. Over here at Popdust, excited to discover the latest voices from Luxemburg, we're premiering the second chapter in Ferreira's odyssey, titled "From Saturday to Sunday."
Get groovy below:
---
So what is going on? "I wanted to depict the regular Saturday night we tend to live in our youth," he told me through his publicist. The repeating backbeat bring to mind extended remixes and Ferreira uses electronica to project a kind of bath-like calm. You're in the club but you're also at home making playing with your cat. The ambiguity between those states is where Sun Glitters lives: awake and asleep, Saturday and Sunday.
---
Electronica frames itself as music made about a particular moment. Ferreira is more interested in what's in between. Like, what's going on with your cat on a Saturday night?
---
The blocky visuals, reminiscent of old school album art as much as a feverish dream state, move like shadows plastered on walls, subsumed by what feels like torrential rain or a torrential emotional state, at any rate. Ferreira's women glimmer like otherly figurines, their eyes sometimes obscured. More exciting is the cat dilignelty waiting for who seem to anxiety watch Ferreira's partygoer. For Ferreira, this relationship is important:
The girl is in love and while she is out with her girlfriend, the cat is at home feeling anxious, counting the hours until her return—essentially feeling possessive of the girl out of fear that it might be replaced by her girlfriend.
The fitting metaphor for feline and human relationships is cute--aren't we all waiting for someone to come home and feed us? Does this make us possessive? Do we share a cat's right to be fed and have our problems scooped up by our fellow man?
Compelling questions, all, and ones that Ferreira has worked with his entire career. Electronica frames itself as music made about a particular moment, repeatedly working through its riffs until the moment overwhelms us. Ferreira is more interested in exploring the space in between. The moments you step off the dancefloor to buy overpriced drinks, the failed flirtations happening in bad lighting. Like, what is going on with your cat on a Saturday night?
"From Saturday to Sunday" is the second track on It Will Be Forever, out 5/26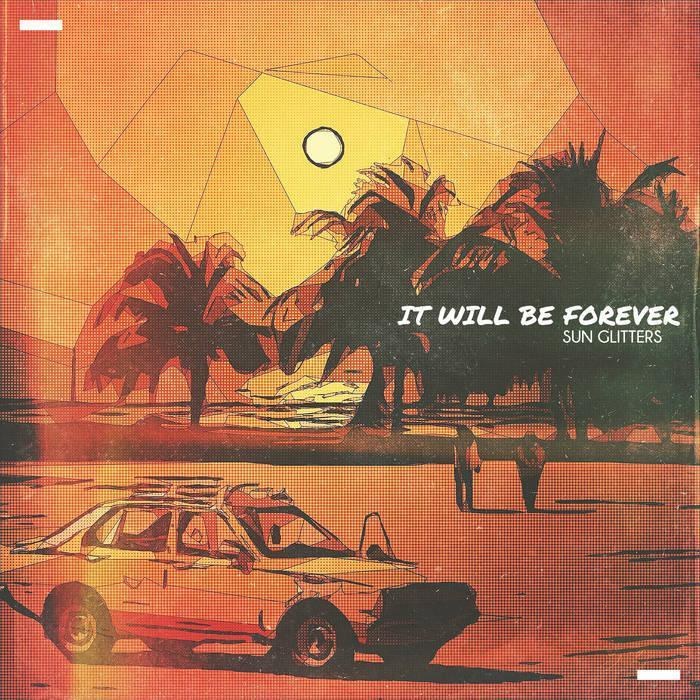 Pre-order here
---
Andrew Karpan refrains from leaving the house in order to tend to his cats. But you can still follow him on Twitter.
Get more of that sauce:
Are Sleaford Mods the last punks standing?
Is Harlœ the best songwriter you've never heard of?