FILM
The festival made a surprise, 11th-hour addition to its special events lineup, and Jackson's estate was quick to respond.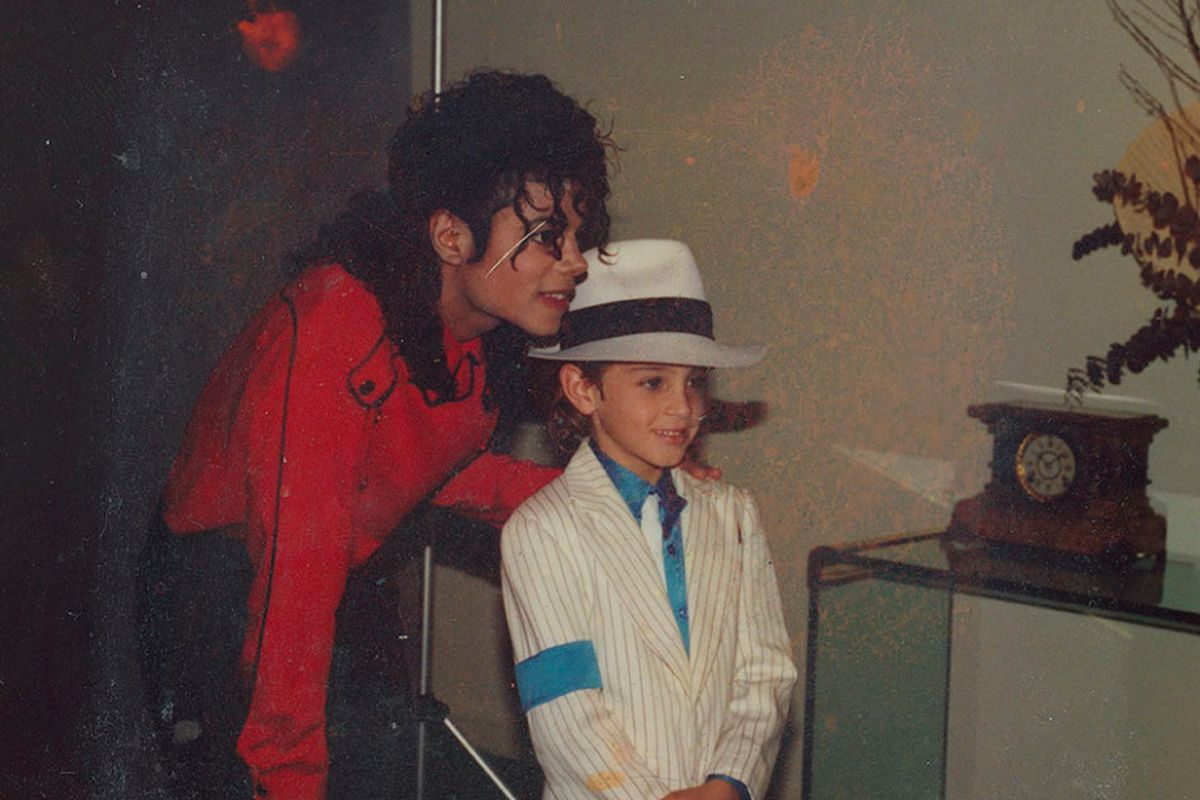 AMOS Pictures
Sundance announced the world premiere of Leaving Neverland as a surprise edition to its 2019 lineup on Tuesday. Listed as one of the festival's special events, the documentary focuses on the alleged sexual abuse of two boys by Michael Jackson.
The film's official synopsis:
At the height of his stardom, Michael Jackson began long-running relationships with two boys, aged 7 and 10, and their families. Now in their 30s, they tell the story of how they were sexually abused by Jackson and how they came to terms with it years later.
The synopsis from the Sundance website goes into further detail: "Through gut-wrenching interviews with the now-adult men and their families, Leaving Neverland crafts a portrait of sustained exploitation and deception, documenting the power of celebrity that allowed a revered figure to infiltrate the lives of starstruck children and their parents."
Neither the official synopsis nor the blurb in Sundance's program name the two accusers, though the film's website features a photo of Jackson with a young Wade Robson. Robson, who is now 36 years old, was discovered by Jackson at a dance contest when he was 5 and went on to appear in several of his music videos. Though the celebrity choreographer was a star witness for the defense in a 2005 case accusing Jackson of sexually molesting two brothers, he filed his own suit against the singer's estate in 2013. Robson claimed that Jackson's production company was "specifically designed to locate, attract, lure and seduce child sexual abuse victims" and that Jackson sexually abused him until he was 14. The pop star was acquitted of all charges from the 2005 case, and Robson's suit was dismissed in 2017.
In a statement released this morning, Jackson's estate admonishes the film and its director—and names the suspected subjects:
This is yet another lurid production in an outrageous and pathetic attempt to exploit and cash in on Michael Jackson. Wade Robson and James Safechuck have both testified under oath that Michael never did anything inappropriate toward them. Safechuck and Robson, the latter a self-proclaimed "master of deception," filed lawsuits against Michael's Estate, asking for millions of dollars. Both lawsuits were dismissed. This so called "documentary" is just another rehash of dated and discredited allegations. It's baffling why any credible filmmaker would involve himself with this project.
The Wrap first reported that Neverland carries a hefty 233-minute run time and will be told in two parts. HBO and UK's Channel 4 announced today that they will air the documentary after its Sundance run.
News of the Jackson documentary comes less than a week after the premiere of the explosive Lifetime docu-series Surviving R.Kelly, which chronicles years of the R&B star's sexual abuse and exploitation of underage girls and the network of adults that enabled his manipulative and predatory behavior. It also comes after a year of the #MeToo and Time's Up movements, which have exposed sexual misconduct, abuse, and harassment in the entertainment industry (and others). It's strangely appropriate that a documentary about alleged abuse borne of a radically disproportional power dynamic should cause such waves at Sundance, where disgraced film producer Harvey Weinstein was once a prominent figure. Not only was the festival a platform for Weinstein's rise in the industry, it was also a backdrop for many of his abusive encounters. But the Sundance programmers don't seem content exposing Jackson alone—they've also got a Weinstein doc in this year's lineup.
---
Rebecca Linde is a writer and cultural critic in NYC. She tweets about pop culture and television @rklinde.
---
POP⚡ DUST | Read More…
10/10 Celebs Agree: Cancel R. Kelly
R. Kelly Threatens to Sue Lifetime in Response to "Sex Cult" Testimonies