MUSIC
With critics calling to boycott the NFL, Maroon 5, Travis Scott, and Big Boi risk backlash by agreeing to perform at Super Bowl LIII.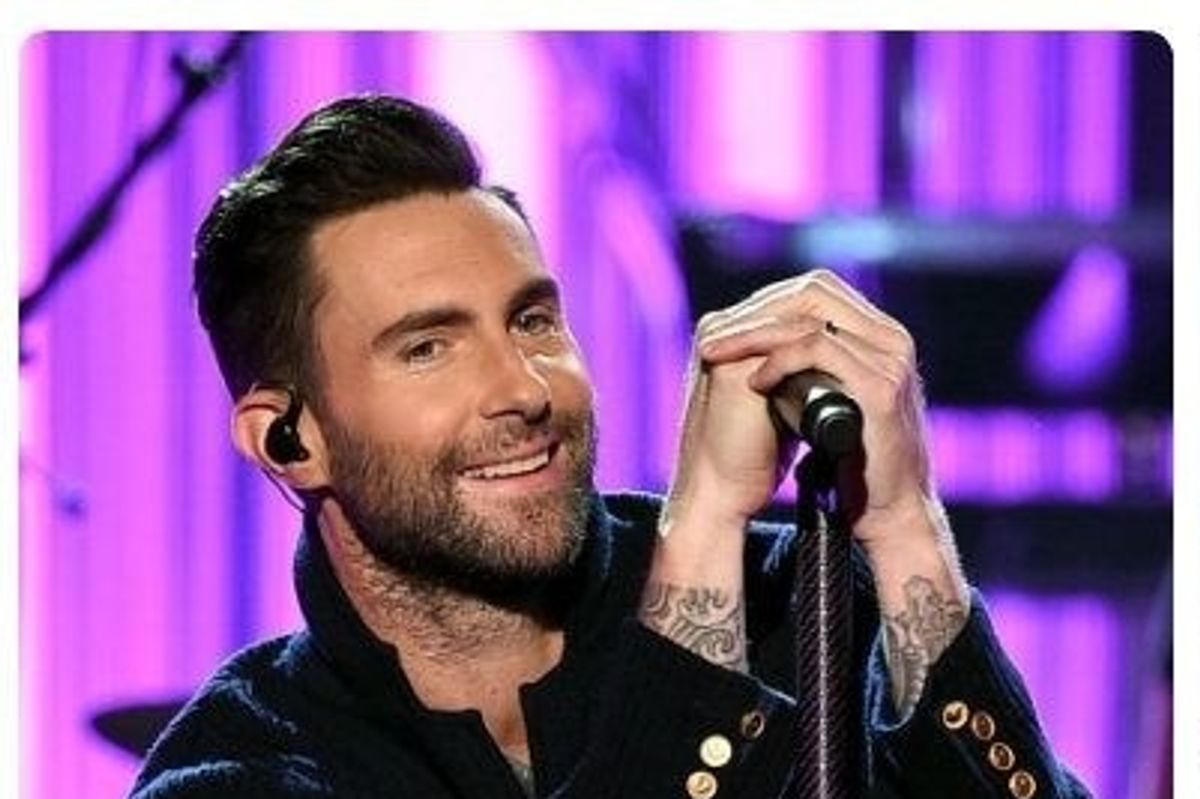 Forward
The NFL raised eyebrows on Sunday with its later than usual announcement of its Super Bowl halftime acts.
Travis Scott and Big Boi are slated to perform alongside Maroon 5, who surprised no one when they finally promoted their halftime performance via a short video on Twitter. Despite drawing an estimated 100 million viewers, the Super Bowl LIII halftime show has struggled to book acts for "the most-watched musical event of the year" after some of the biggest names in music have declined to perform in protest.
#SBLIII https://t.co/dWKJQDS9ap

— Maroon 5 (@Maroon 5) 1547407769.0
From Rihanna and Jay-Z to Adele and Pink, high-profile artists have reportedly turned down a 2019 slot in solidarity with former NFL quarterback Colin Kaepernick. In 2016, the then-49ers player created controversy within the league with his decision to "take a knee" during the national anthem to protest police brutality and racial inequality. The NFL then panned the player's right to protest—as well as his career. Kaepernick has filed a grievance against the league for blacklisting him (he's not played since March 2017, when he became a free agent before the 49ers could release him). But the protest and officials' anti-activist response has cast a lingering shadow over the NFL, spurring calls to boycott the league.

Of course no artist wants to be implicated in the PR risk. When Travis Scott was first rumored to perform, he was publicly criticized by Reverend Al Sharpton, who maligned Scott's participation as condoning the NFL's blind eye. Sharpton critiqued, "You can't tell people to stand for those that take a knee and don't go to the games and then say 'but somebody ought to perform there and entertain.'" He continued. "You're drawing TV viewers, you're bringing supporters, and I think that you can't have it both ways. You can't help people market something and then turn around and say you agree with the people protesting."
In response, Scott saw a philanthropic opportunity in the league's PR dilemma and agreed to perform only if the NFL partnered with him to donate $500,000 to a non-profit organization for social justice, Dream Corps. Scott issued the statement, "I back anyone who takes a stand for what they believe in." He added, "I know being an artist that it's in my power to inspire. So before confirming the Super Bowl Halftime performance, I made sure to partner with the NFL on this important donation. I am proud to support Dream Corps and the work they do that will hopefully inspire and promote change." Dream Corps' reported goal is "to help cutting-edge initiatives grow big enough to impact millions of lives. [Their] slogan is '21st-century jobs, not jails.'" Scott is reportedly working with the league on additional initiatives for the future.
As for Maroon 5, Variety reports that the band has hoped to secure a "local act" to perform alongside them. Despite the NFL congratulating itself on securing the Grammy Award-winning act, critics point out that Super Bowl LIII will take place in Atlanta, the "black music capital" of the world. Some have accused the league of overlooking Atlanta-based talent as an intentional slight. PR expert Howard Bragman told Variety that in order to improve optics, "There's no question it's going to be a challenge." He adds that the burden will fall to Maroon 5 to deflect league criticism from themselves, even by means of transparent PR stunts, stating: "They could put a 500-person choir there or find one made up of local kids," he offers. "Regardless, it has to be diverse." To date, Maroon 5 has not commented on the controversy.
CBS will broadcast and livestream the Super Bowl on February 3 from Atlanta's new Mercedes-Benz Stadium.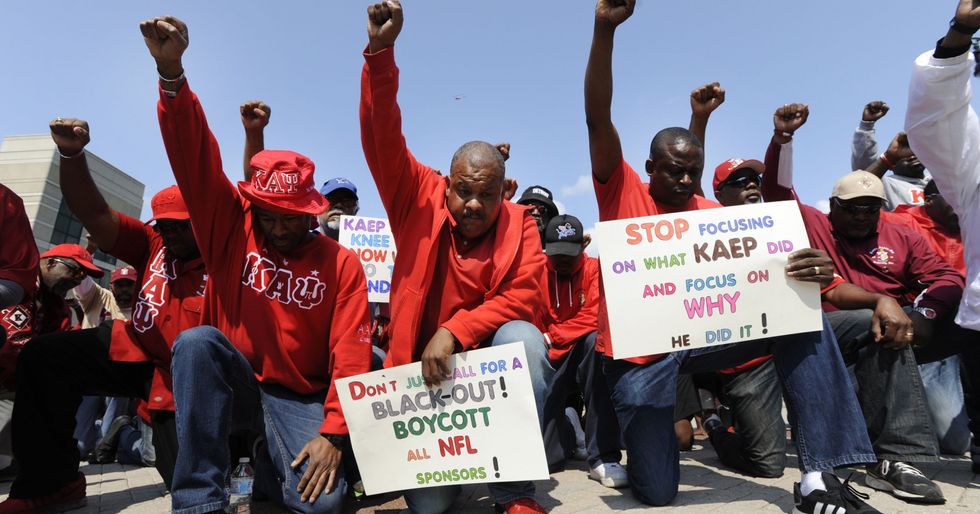 Protest to boycott the NFLHTRnews
---
Meg Hanson is a Brooklyn-based writer, teacher and jaywalker. Find Meg at her website and on Twitter @megsoyung.
---
POP⚡DUST | Read More...

This Egg Is Hotter Than Kylie Jenner
Why "Baby Shark" Is an Evil Song—And Top 40 Hit
Missy Elliott Named First Female Rapper Inducted into Songwriters Hall of Fame