CULTURE
Mike Bloomberg is finally on the ballots, and that's not even the worst part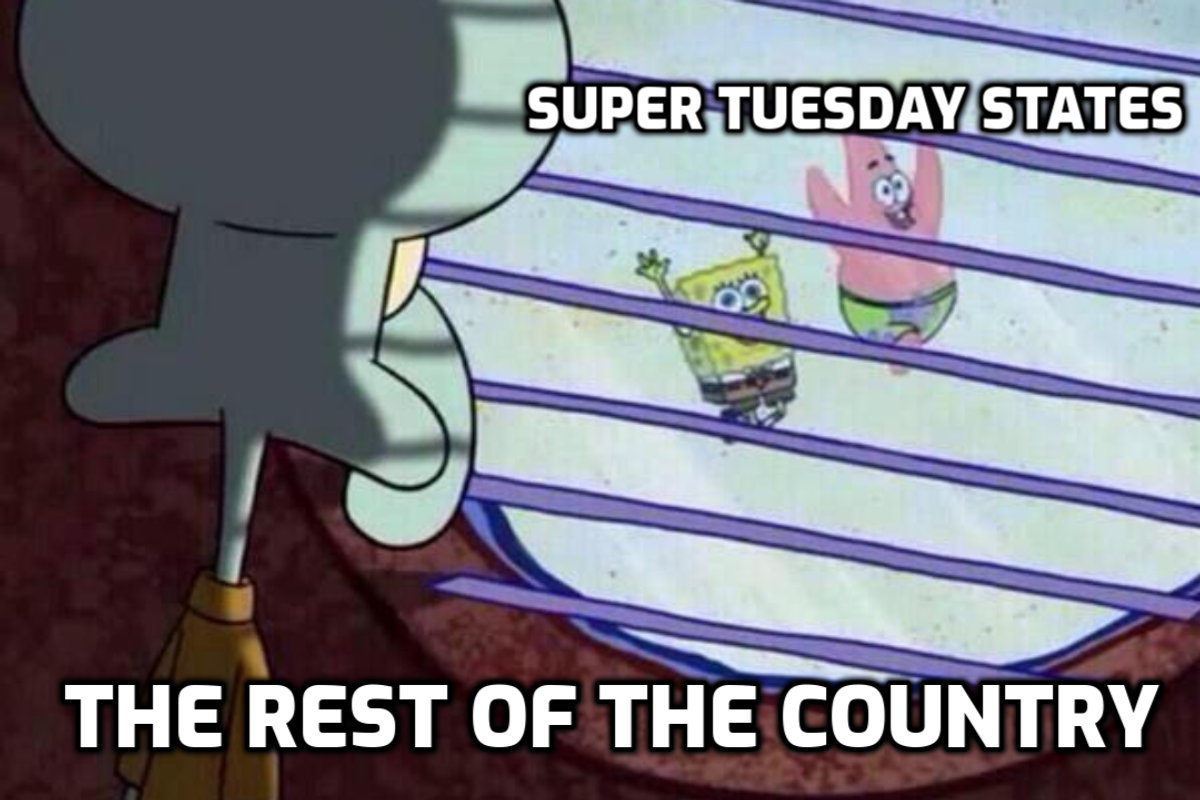 So the chaos we've been waiting for is finally upon us.
Today 14 states will be voting for nominees, and more than 1,300 pledged delegates will be awarded—compared to the 155 that have been distributed so far. California and Texas will both be voting, and their huge delegate counts could be what tips the scales toward one clear frontrunner. Pete Buttigieg and Amy Klobuchar both dropped at the last minute—triggering an avalanche of endorsements for Joe Biden—and people who don't know any better will finally have a chance to cast a ballot for Mike Bloomberg. While rational debate and discussion of major issues like health care and climate change are obviously valuable, the insanity that tonight's results are going to bring calls for a different style of communication: Spongebob Squarepants memes.
After weeks of scouring the Internet, we have discovered the best Spongebob memes for every Super Tuesday situation you're likely to encounter.
For your friend who doesn't pay any attention to politics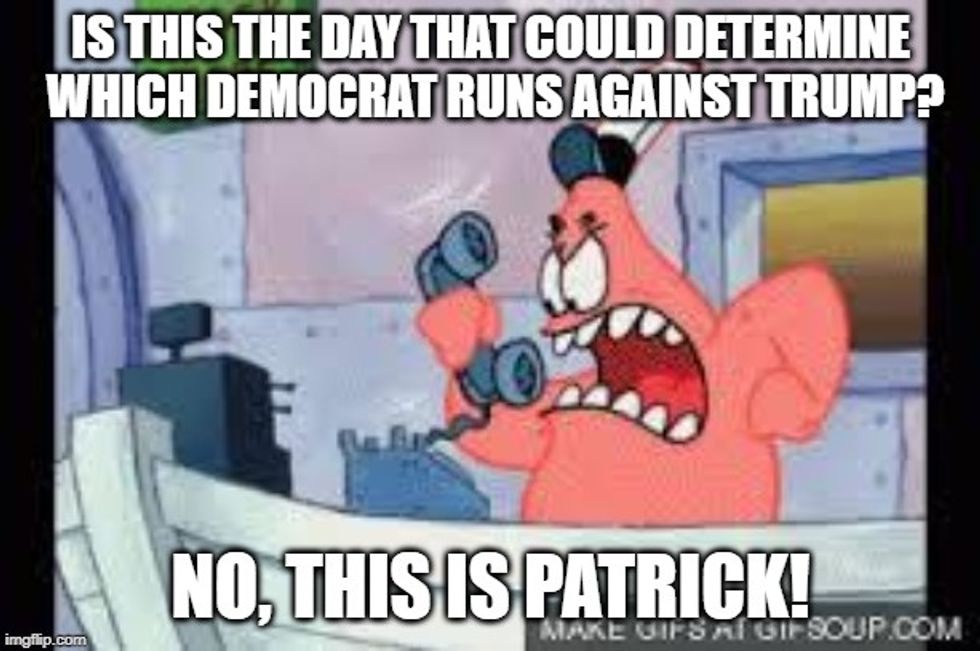 For your friends who get all their political insights from TV ads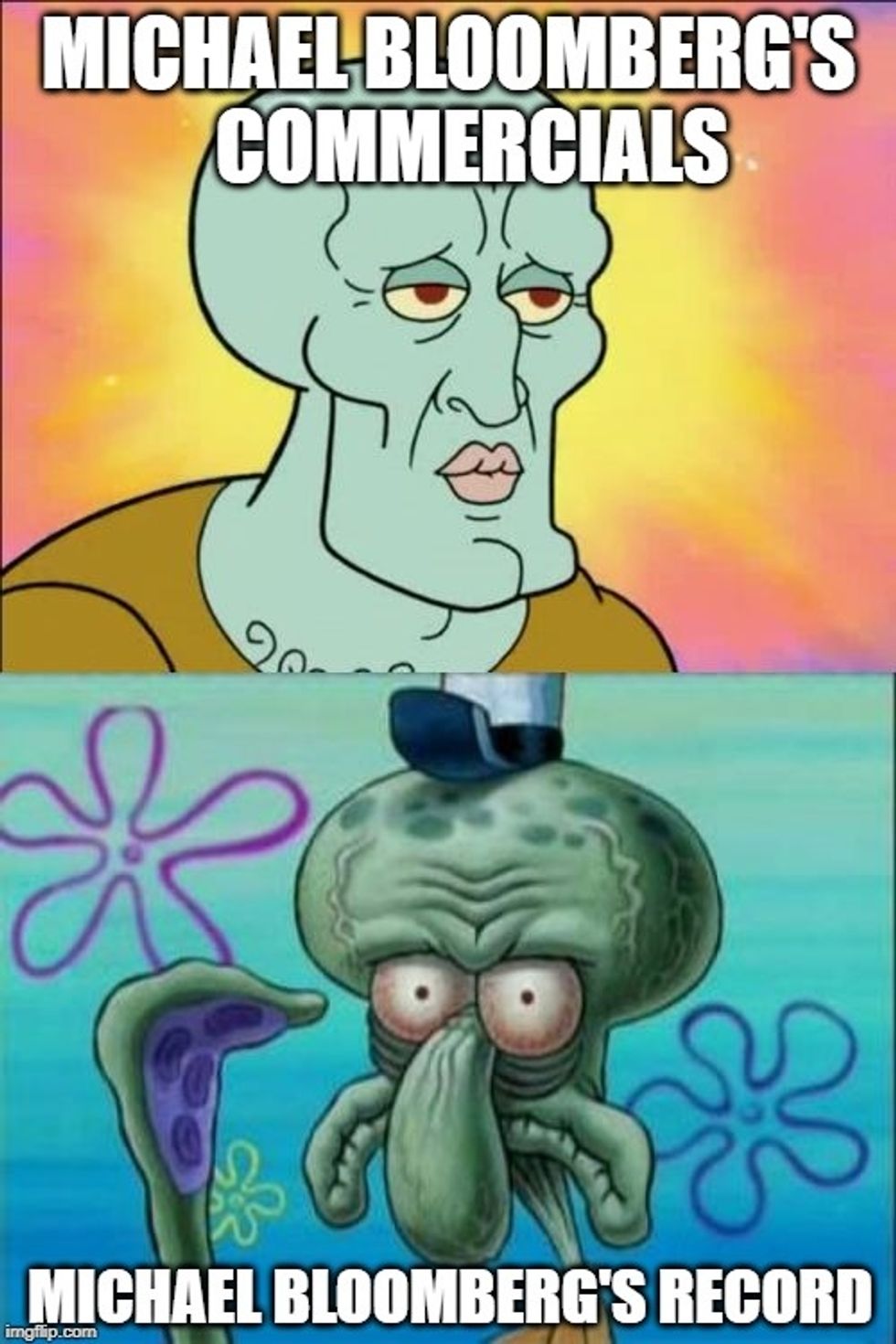 For your parents when they say they would consider voting for Bernie Sanders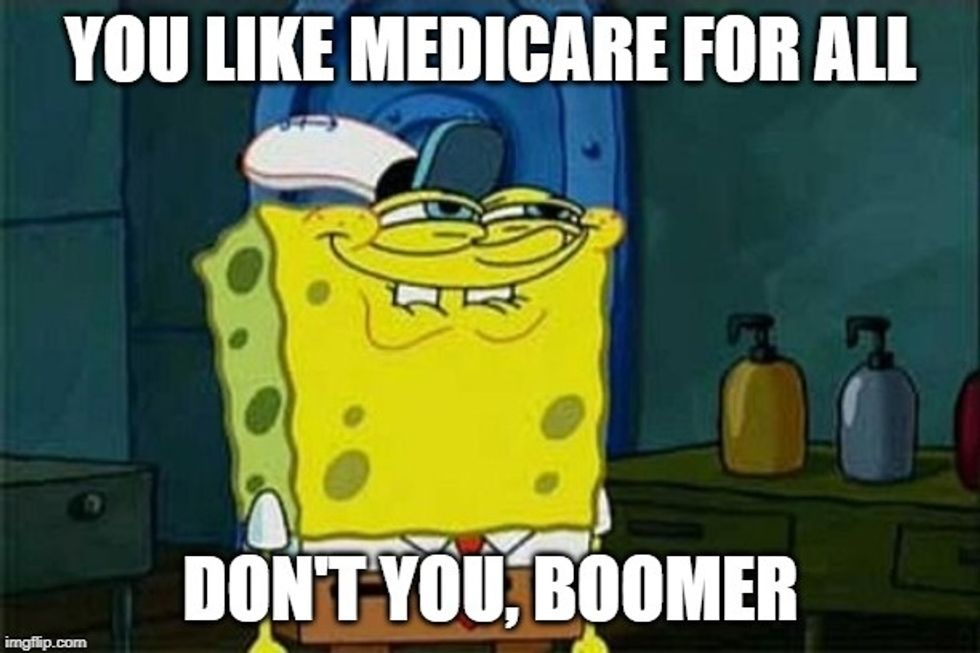 For your MAGA relatives who think there's nothing wrong with private health insurance
Americans: I need healthcare because I have cancer and I'm dying Republicans: I NeEd hEaLtHcArE bEcAuSe I hAvE ca… https://t.co/SyObdNqEMl

— spongemock (@spongemock) 1494432608.0
For your friends who supported Amy and Mayor Pete and aren't sure who to vote for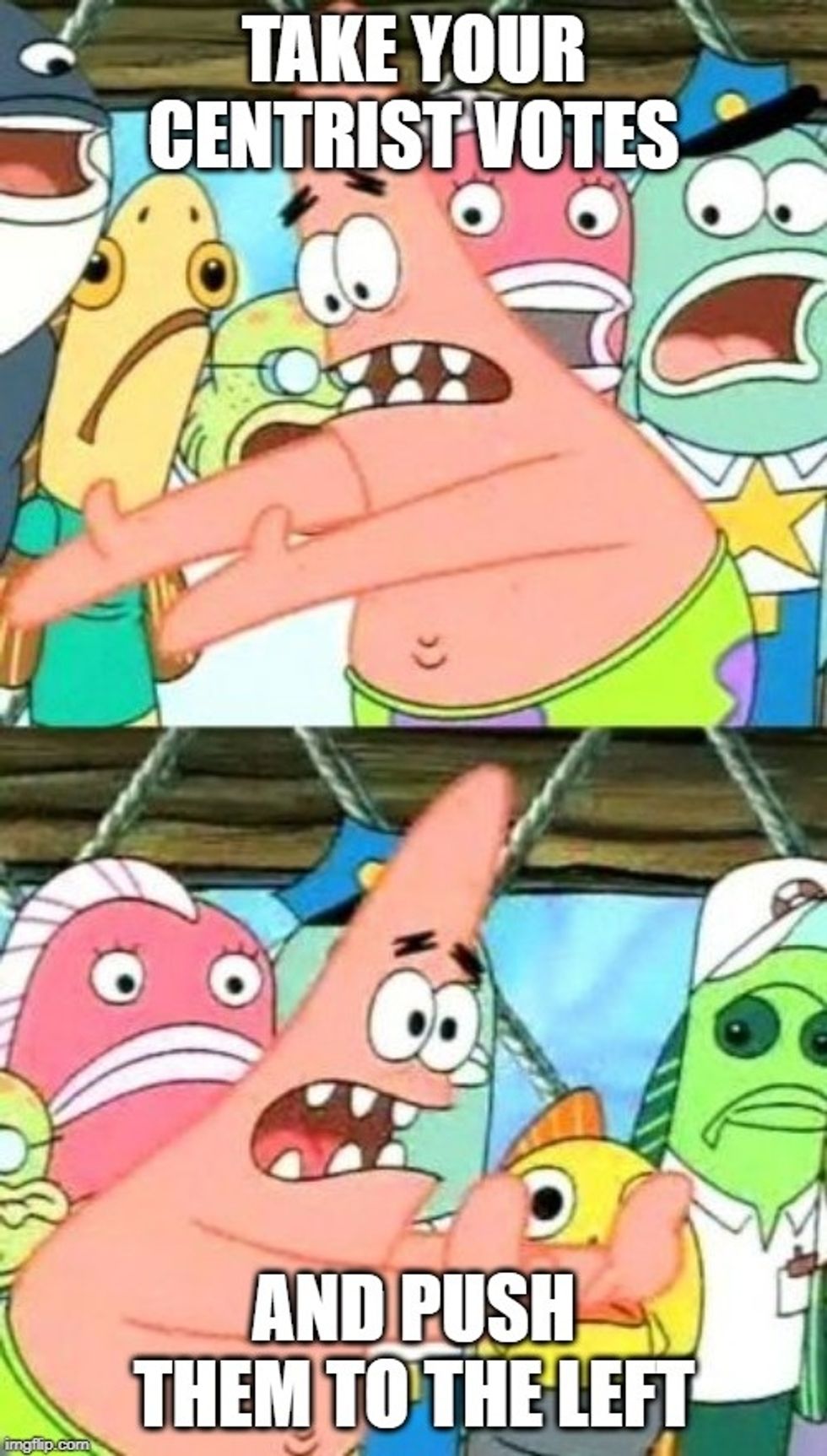 For your friend who keeps reminding you that Tulsi Gabbard is still running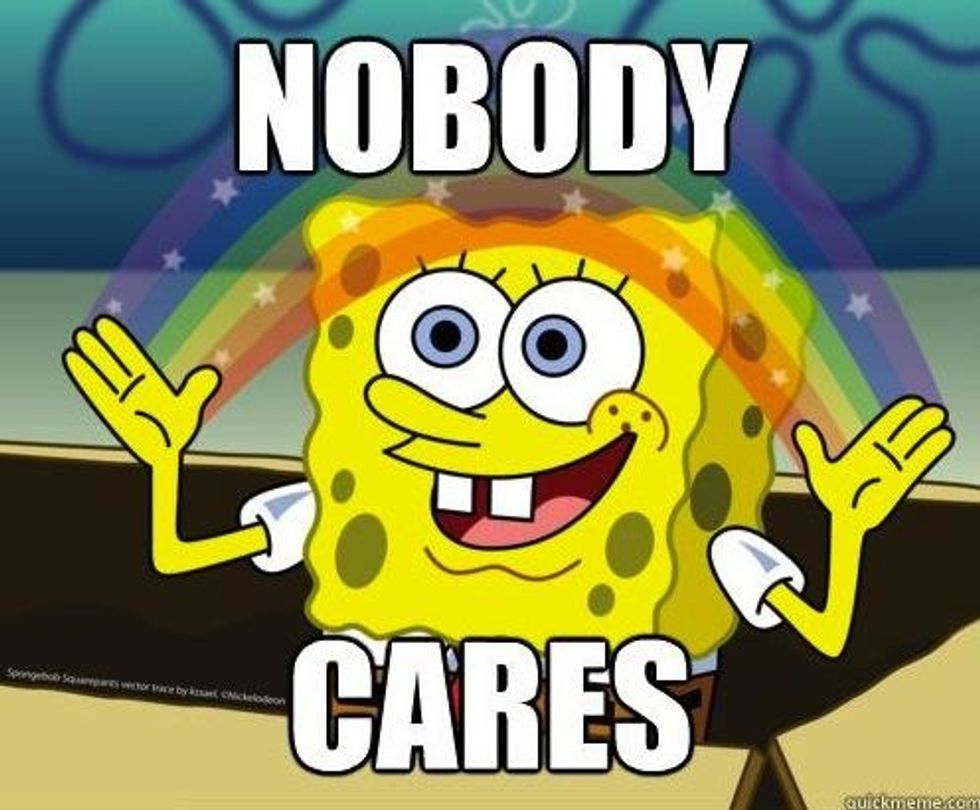 For your friend who is ride-or-die for Elizabeth Warren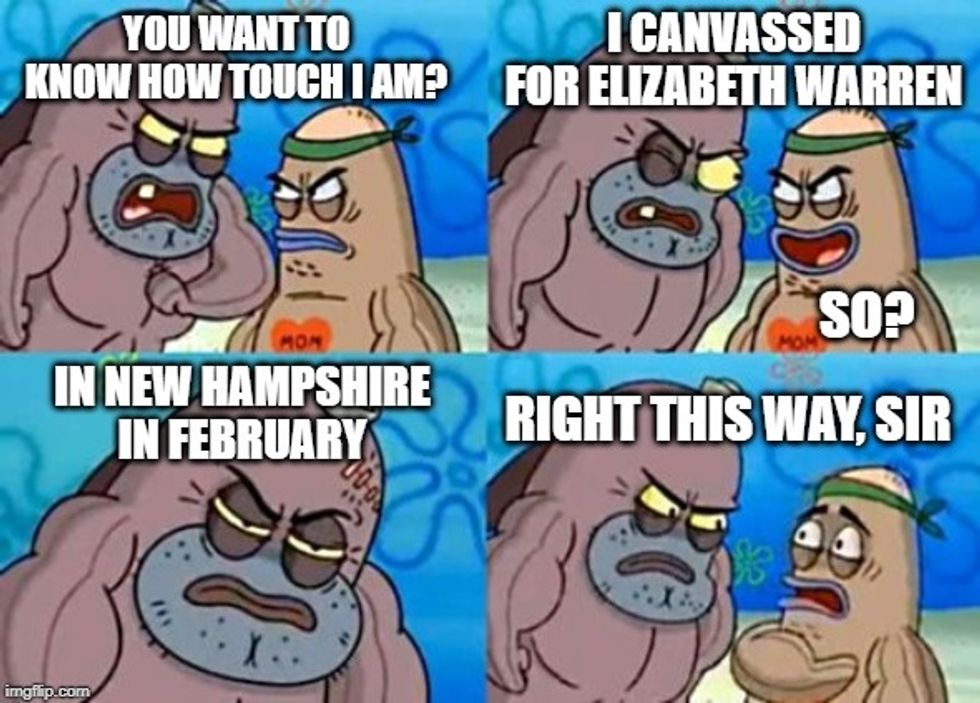 For your friend who insists that no one is being harassed by "Bernie bros"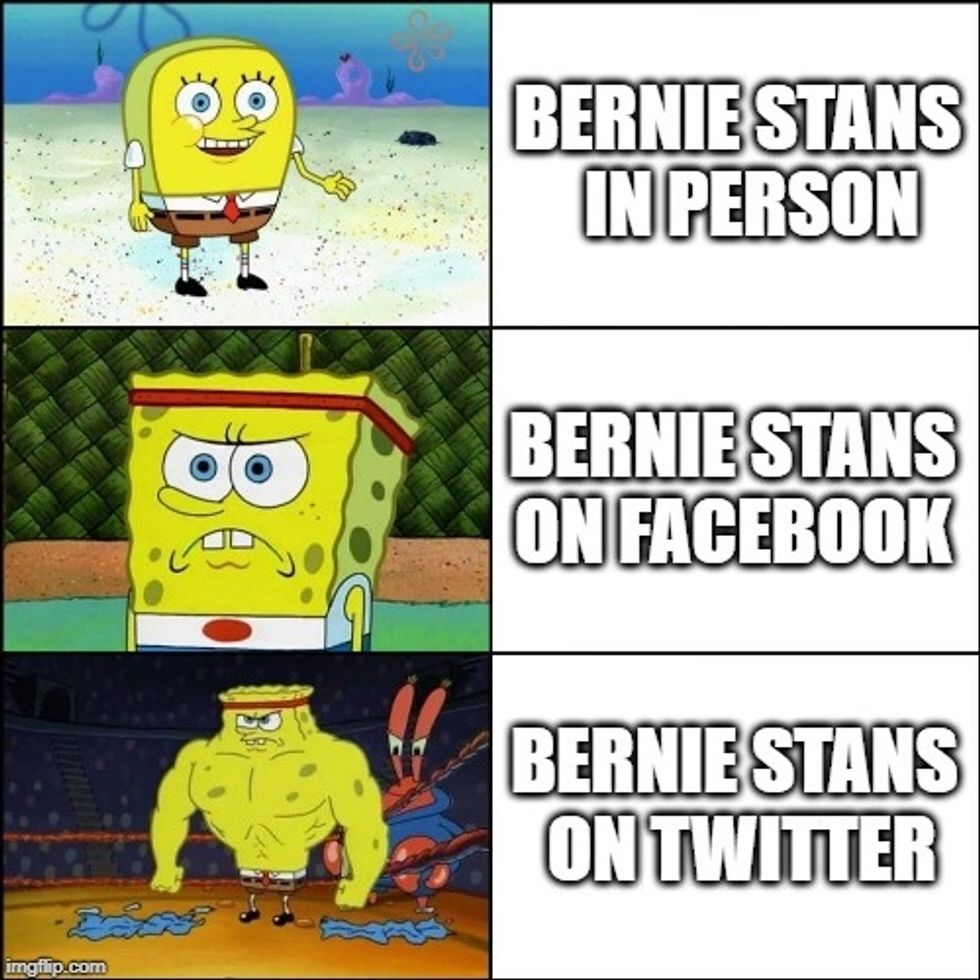 For your friend who still misses Kamala Harris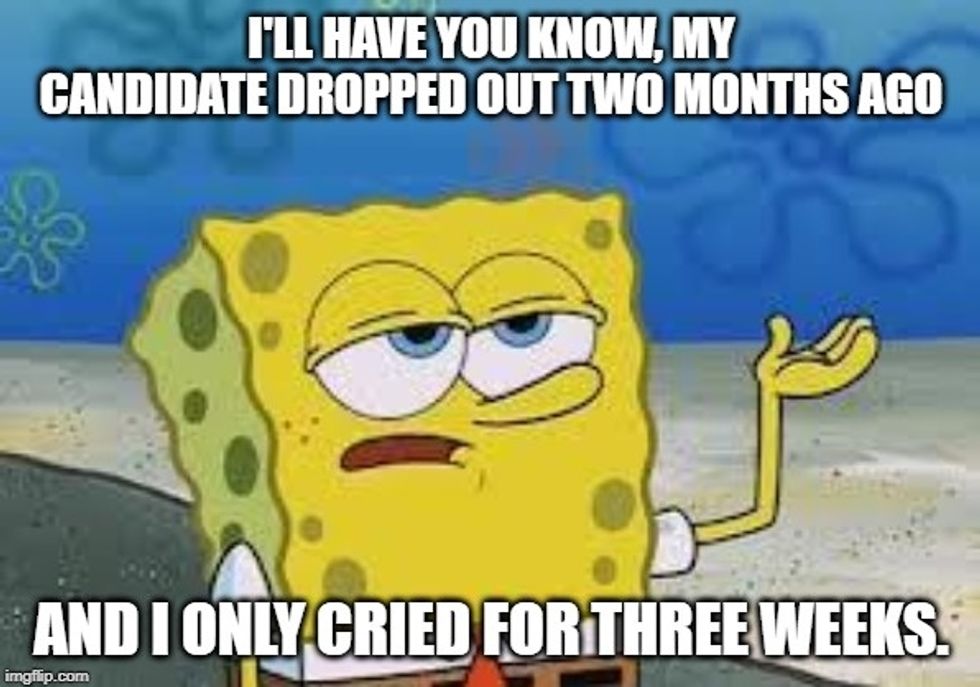 For your friend who still misses Andrew Yang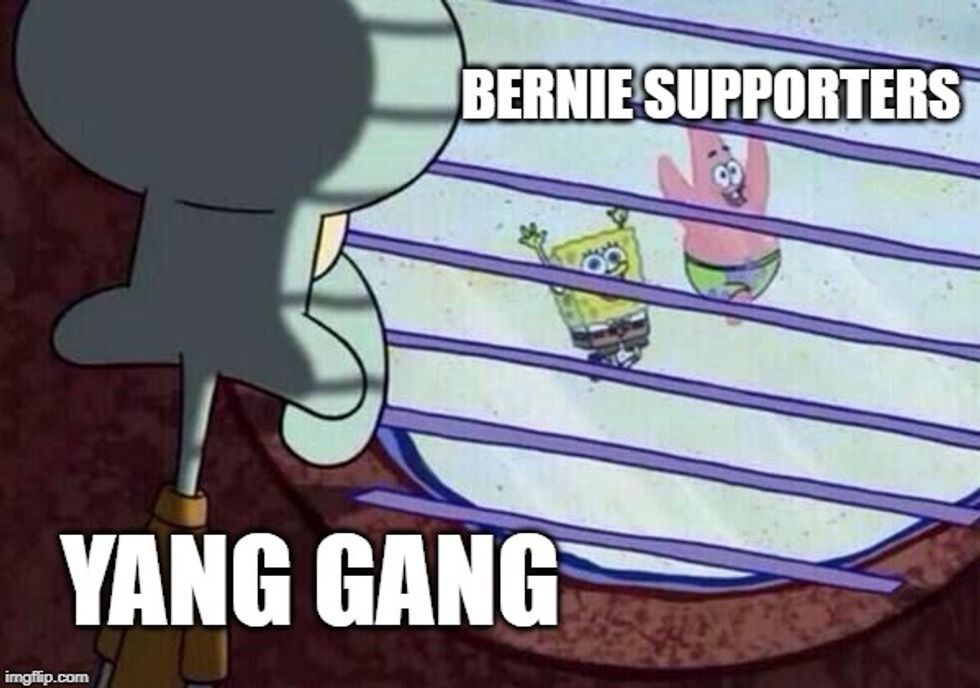 For the moment you realize Michael Bloomberg is actually going to win some delegates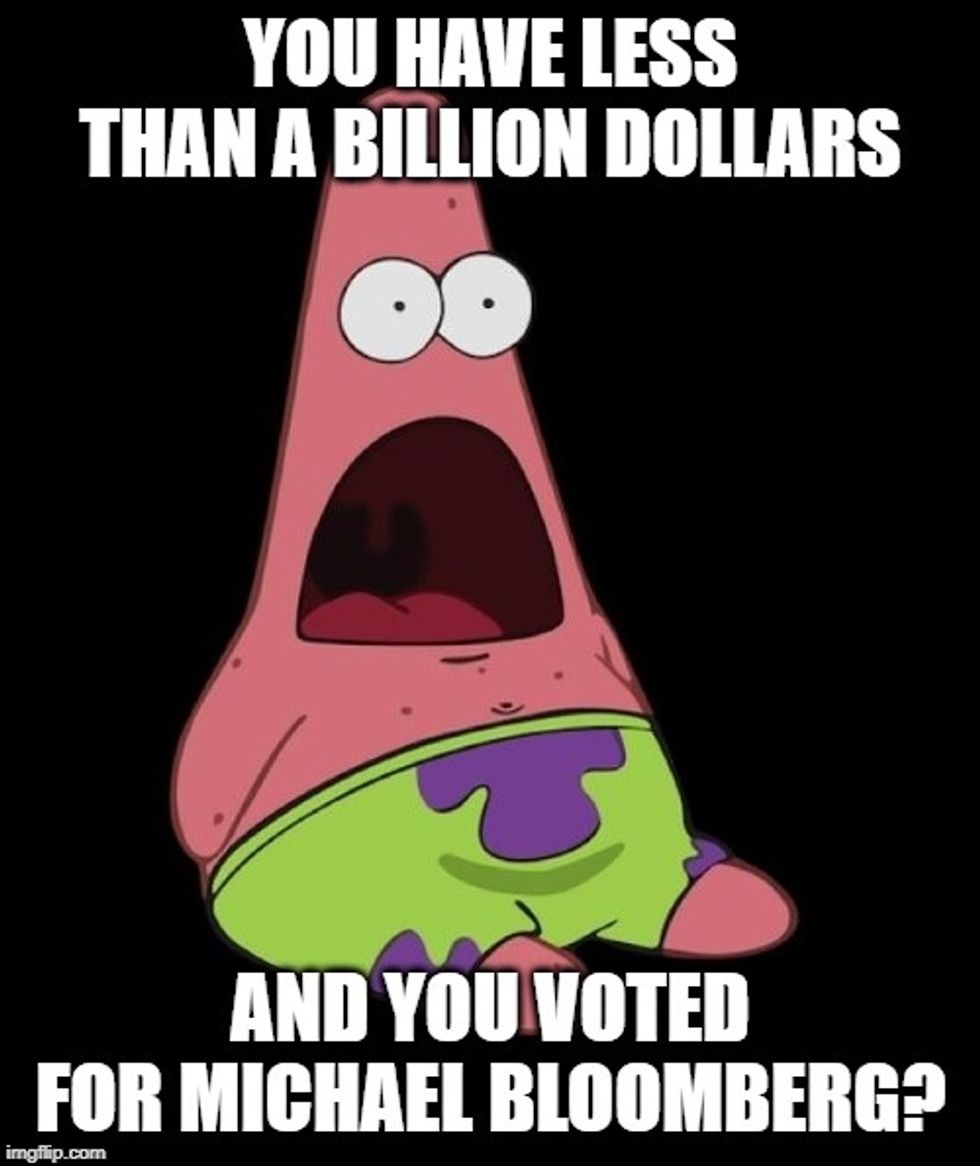 Buckle up...