MUSIC
MUSIC VIDEO | The pop pair offer up a dynamic and cool new visual.
The pop duo go for offbeat and weird for their brand new visual.
Don't know about you, but Superfruit's brand new EP is gonna be the soundtrack of our summer. Featuring hot-to-the-touch beats, as found on their opening track "Imaginary Parties," Scotty Hoying and Mitch Grassi are no imitators. They mix their natural R&B roots with the same kind of raw intensity with has endeared Pentatonix to millions of fans (and the Grammy voters on three separate occasions). In the "Imaginary Parties" video, they enlist four stunning women of color to interpret the provocative nature of the song--"Take me for a ride around if that's what you like, but if you're driving I'm down," the duo sing--and the clip is funky, flirty and fun.
"We can make a movie, baby. You can be Gable and I can be West," they profess later on the first verse. "Call me Tarantino, because you and me know that it's what I do best."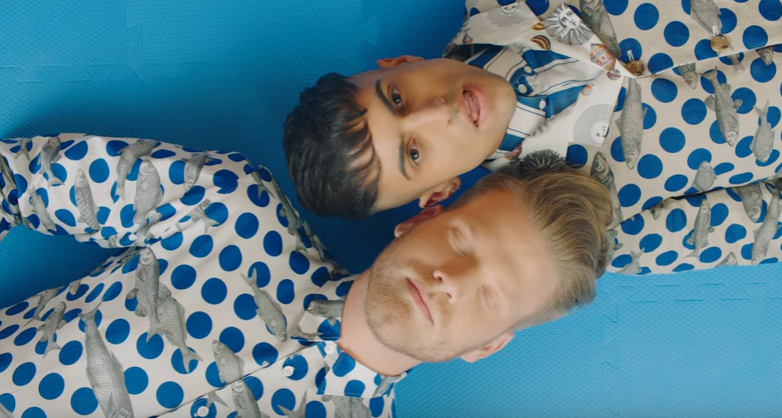 The clip (below) is helmed by director Alon Isocianu, who has worked with such pop stars as Kelly Clarkson ("Piece by Piece," "Invincible"), Maren Morris ("80s Mercedes"), Finger Eleven ("Wolves and Doors") and Lights ("Up We Go"), among others.

"If it's all we ever wanted than baby play along--'cause it makes me feel alive," they coo on the freshly-pressed hook. "Go to imaginary parties in our make believe Ferrari. Baby, let's get fresh, it's like we just met. If you wanna catch fire, we'll get a little hotter--wanna keep you satisfied. Just you and me together read our imitation letters. Baby, let's get fresh I know we know how."
Watch now:
On their YouTube channel, Hoying and Grassi have compiled such artist evolutions for Lady Gaga and covered albums like Rhianna's ANTI and Beyonce's self-titled 2013 LP in medley form. But how did they form the duo as we know them today? Hoying told Billboard recently: "We were just having the best time--always laughing, joking. We had friends who would come over and compliment on our dynamic and our friendship, and they were like, 'I wish I had a friendship like yours.' And I think that we just, like, decided that we wanted to show it to the world, our personalities. Because people knew us from our audition, and they knew we had personalities outside of that. We both wanted to start YouTube channels, but we were both too scared to do it. I think the reason our YouTube is successful is because of our dynamic."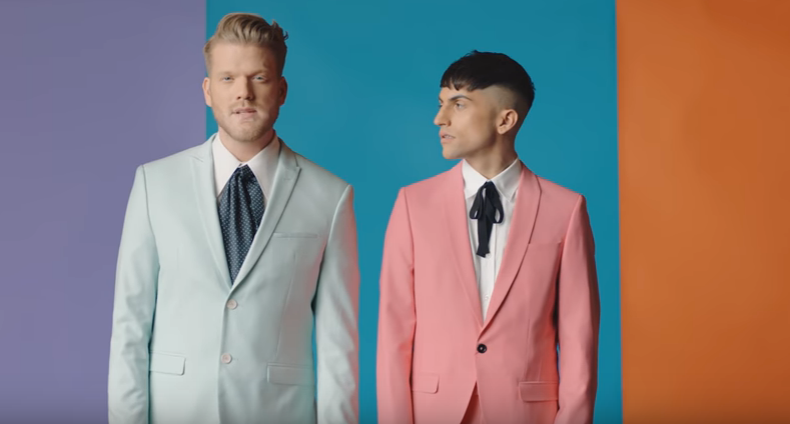 As you might expect, performing together away from the main PTX members is a bit "scary," as they put it. "We've performed hundreds and hundreds of shows constantly with Pentatonix, so we have this very specific dynamic that we're used to and comfortable with on stage," Hoying explained. "With Superfruit, I remember before we went out with Betty [there were] butterflies back stage, because it's just so different. I think it's more scary when you don't have five people."

Future Friends - Part 2 is expected in September.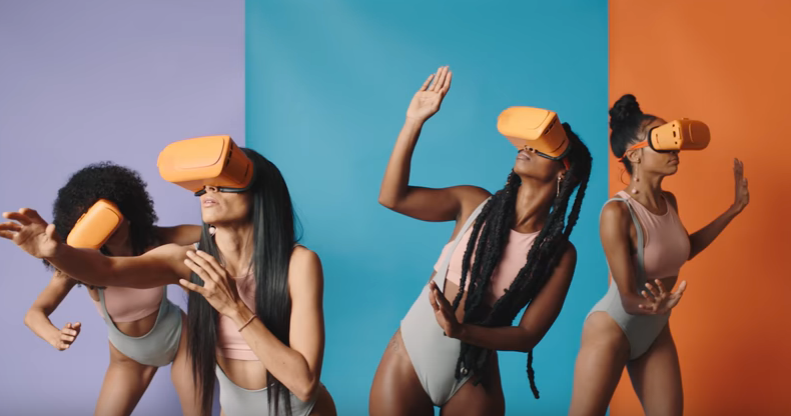 ---
READ MORE ABOUT MUSIC...
---