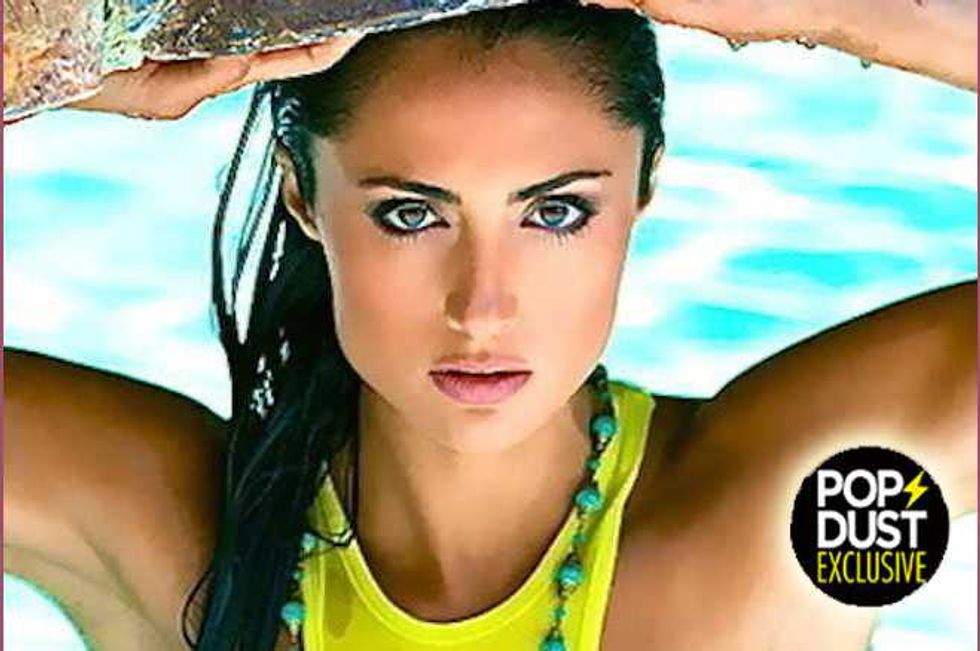 Deal Or No Deal supermodel Katie Cleary is stunning, smart, and sexy.She's been linked to Leonardo DiCaprio and Adrian Grenier, but Katie is about way more than modeling capri pants and hob-nobbing with celebrities.
So one day, as she held briefcase number 11, you know, the one containing the $ million jackpot, she spontaneously made a mad dash from the Deal or No Deal stage, highjacked a double decker bus and sped to the Santa Monica airport, where she personally piloted a jet to Uganda and set up an animal sanctuary of Biblical proportions.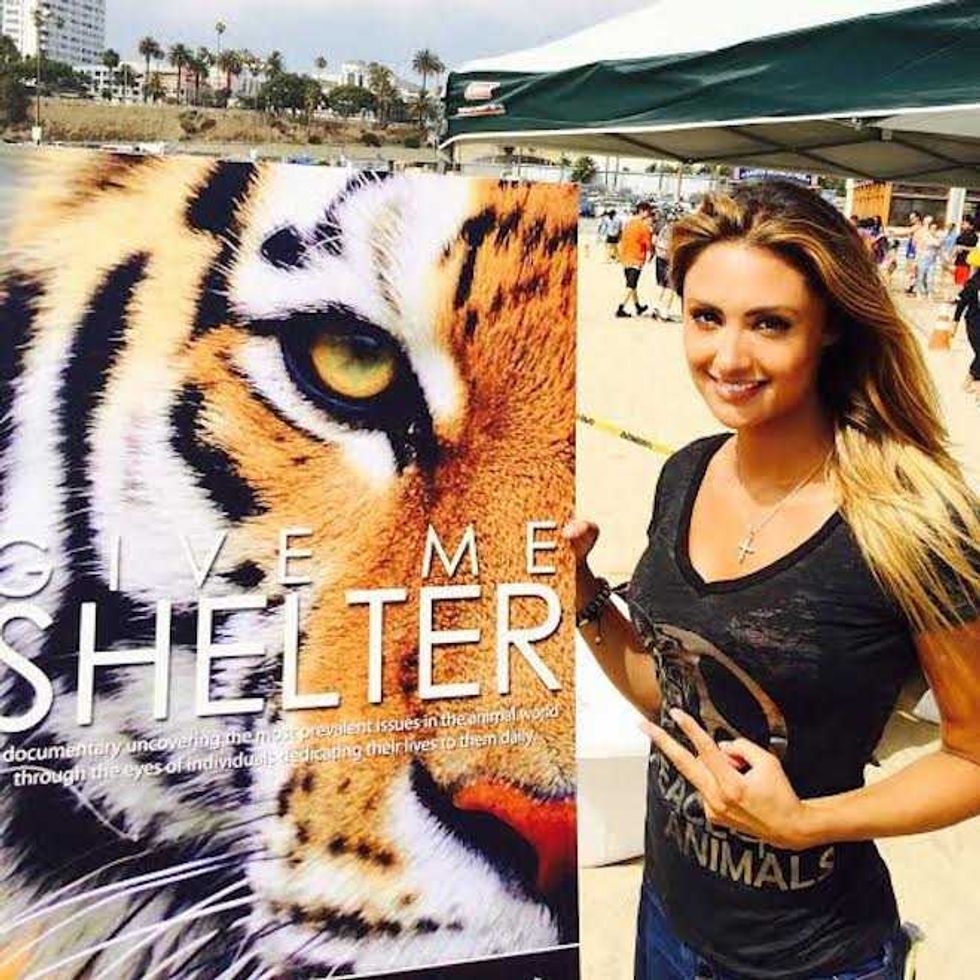 Ok, that stuff never happened, mostly because briefcase number 11 didn't contain actual cash, but Katie is seriously kicking ass in many other, very real ways.
She's saved hundreds of stray, neglected and abused animals over the years and she produced the award winning doc Give Me Shelter, which uncovers the most prevalent issues in the animal world through the eyes of individuals dedicating their lives to them daily. Katie sees her fame and success merely as vehicles to make the world a better place, especially for animals.
Popdust's exclusive interview Katie finds out what makes this cool chick tick:—
Popdust: Why do you think it is that so many women who are so beautiful they make their living off it, become animal rights activists?
Katie Cleary: A lot of beautiful women in the modeling industry don't use their voice because they're portrayed as objects so I think they see a kindred spirit in animals.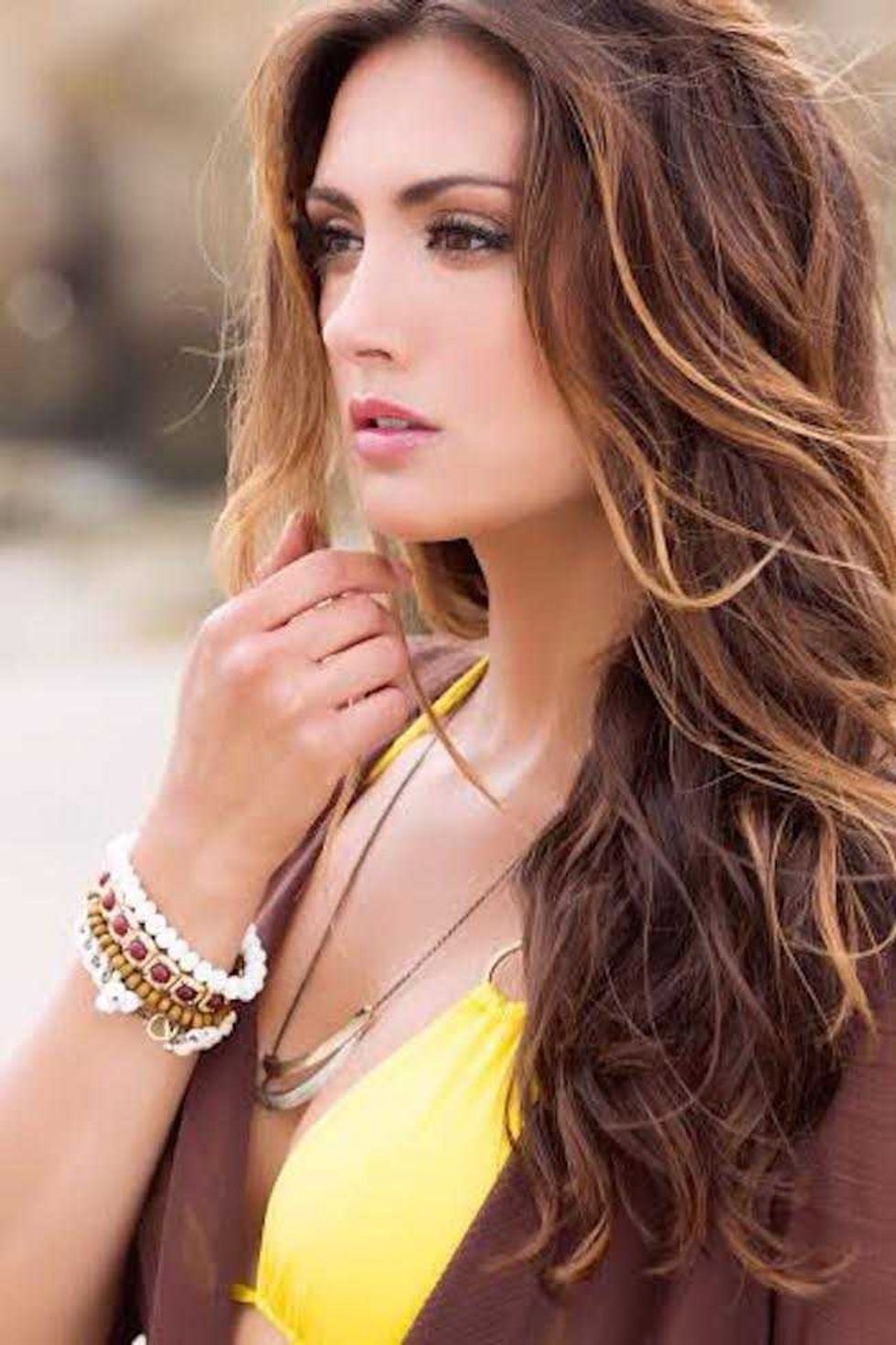 PD: What story about an animal has touched your heart the most?
 KC: The story of Black Fish. He was stolen from the wild in the 1970's and forced into extremely tight quarters with different orcas. Whales communicate with each other and because he didn't speak the same language he has been viciously attacked by the other orcas ever since his initial abduction.
 PD: So no happy ending?
 KC: It would be a happy ending if Sea World went out of business.
PD: What part did you audition for the you're most disappointed you didn't get?
KC: We Bought A Zoo. My part went to Scarlett Johansson, but it was a blessing because I went on to produce Give Me Shelter which is an exposé on the puppy mill industry. I put all my own money into it, and I'm extremely proud of it.
The only way we can defeat these companies is to form a united front. Charities often break off into warring fragments, and that does not serve the greater good. It's not about ego, money, or anything other than helping animals.
PD: How much money was in your brief case 11 on Deal or No Deal?
KC: I had the million dollar brief case about 13 times. 3 people in 4 years won the million.
PD: Was it ever tempting to just walk off stage with it?
KC: No, it wasn't cash!
PD: What was the best off-camera drama on Deal or No Deal?
KC: We were all good friends, not too much drama, we were constantly on the go, and being on different shows, so we were too busy to get really competitive with each other. We were all crushed when people would have $600,000 and then they risked it all to make a million and went home with one dollar. The models would be watching from back stage and it was so awful to see them lose everything! We would be yelling at the TV monitors!
PD: What was the best off-camera drama on America's Next Top Model:
KC: The producers were always trying to create drama because it makes for good TV. They would throw designer dresses into a pile and the girls would all fight for it. They wanted to see us at each others' throats.
PD: Any hair pulling?
KC: No hair pulling.
 PD: How would someone get on America's Next Top Model?
 KC: I just got an email from a random person telling me about it and put myself on tape and sent it in.
Then the producers called me and told me to set up a video camera by my phone. A few days later they called me back on told me to hit record. Then Tyra Banks got on the phone and said "Pack your bags."
PD: Who were the judges when you were on?
 KC: Janice Dickinson, Kimora Lee Simmons, Tyra and Jay the Runway Coach.
PD: Scary?
KC: At times.
 PD: Who won?
PD:  Adrianne Curry.
 PD: Would you make out with Joanna Krupa on camera to raise money for animal rights?
 KC: Sure, why not? Anything for the animals.
 PD: If you could change one thing about the world. What would it be?
 KC: I'd want to create more compassion and empathy we can learn so much from animals because they are so present and unconditionally loving. This is the year fro the animals. Things are changing for the better and I'm happy to be a part of that.
 PD: Who is the best kisser in Hollywood in your experience?
 KC: No kissing and telling!
PD: If you had ten minutes alone with Kim Kardashian, what would you say to her?
 KC: I would ask her to please, please use her platform for the greater good. Stop wearing fur, help us make the world a better place and stop using your platform for selfish reasons. She has so much power, she could literally change the world, but her priorities are all about more fame, more money, more glamor, more shoes.
 PD: If you had then minutes alone with Angelina Jolie, what would you say to her?
KC: I would thank her for all of her amazing work in Africa and all over the world, thank her helping elephants, and thank her for making charity and philanthropy cool.
PD: Best song to have sex to?
 KC: Wicked Game by Chris Issack, Blue Jean by Lana Del Rey for making out.