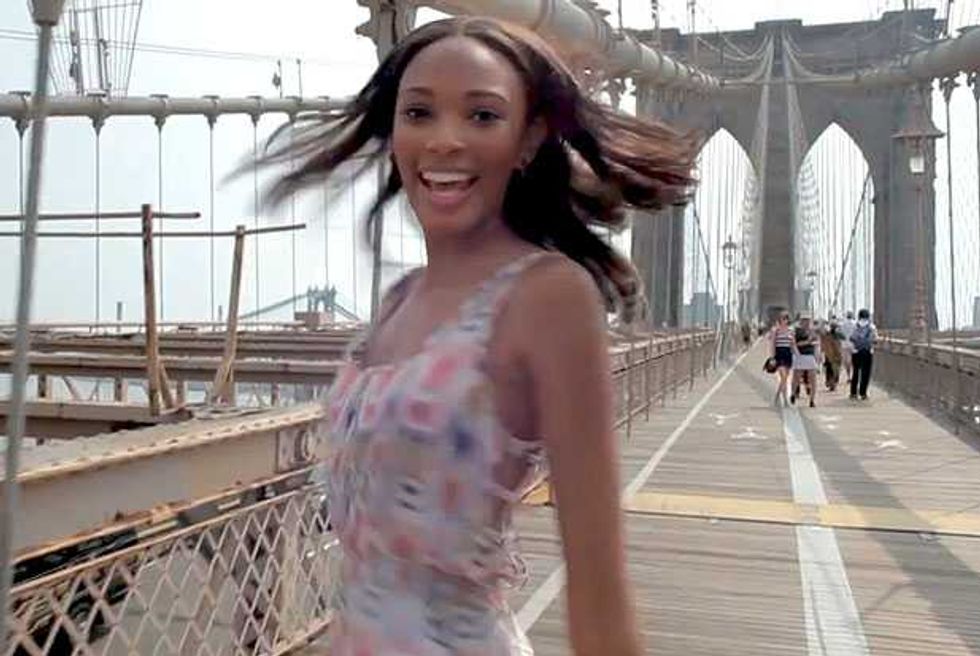 Critical bias: Fashion's Night Out = my night in. Fashion Week = sure, OK. Jay-Z and Alicia Keys' "Empire State of Mind" = an initially great song that was overplayed, then overplayed some more, then overplayed even more until I wish it'd be shuffled to the back of the huge list of songs about New York City. Lip dubs = cool sometimes.
That said, Fashion's Night Out is several nights out from here and Fashion Week is also over. ("Empire State of Mind" isn't going away.) And lip dubs are still pretty good. So why not celebrate the departure of what's departed with Life and Times' video of a lot of supermodels and their lip-dub version of the Jay track set in and around New York City? While YouTube commenter kpsully24 has a point when he asks "So when supermodels are told to get creative all they can do is wave their arms around?," it's still a fun watch.
For those of you much more into this stuff, here's the full list of participants in the video:
Selita Ebanks, Karlie Kloss, Constance Jablonski, Jourdan Dunn, Daphne Groeneveld, Edita Vilkeviciute, Hailey Clauson, Josephine Skriver, Zuzanna Bijoch, Shu Pei, Kristina Salinovic, Martha Streck, Toni Garrn, R'el Dade, Andi Muise, Ataui Deng, Chantal Stafford-Abbot, Kelsey Rogers, Ashton Phillips, Fabiana Mayer, Sabrina Nait, Sydney Edmonds, Claire Collins, Brenda Mutoni, Naoumie Ekiko, Sonia Niekrasz, Paris, Kaitlin, Lina, & Tian.