More heartbreaking news for Korean girl group Ladies' Code today as member Kwon Risae remains in critical condition following the group's tragic car accident on Wednesday.
The 23-year-old is reportedly still unconscious following her 11-hour surgery after the crash, which had to be stopped due to low blood pressure and severe brain swelling.
A hospital official updated the Korean media on Rise's current state earlier today, saying, "Right now the biggest concern is whether she will be able to survive or not. She has yet to regain consciousness. She is still in neurosurgical intensive care to address the significant injuries to the head."
When asked if Risae would suffer any permanent damage if she were to wake up, the official responded, "Miss Kwon remains in critical condition. The most immediate issue is her survival. That they interrupted her surgery shows how serious her condition is."
As Risae fights for her life, Ladies' Code's Ashley and Zuny, who were among the least injured in the fatal crash, attended member Eunb's wake today.
Photos from the wake show a distraught Zuny in a neck-brace, while Ashley kept her head down and appeared to be in shock. Both looked like they needed help walking as they exited the University Anam Hospital Funeral Hall.
EunB, who was just 21 at the time of her death, is due to be cremated at the Skycastle Memorial Park in Bundang.
Remaining member Sojung has reportedly been undergoing surgery for injuries on her hand, and will go in for further surgery this afternoon for a facial fracture.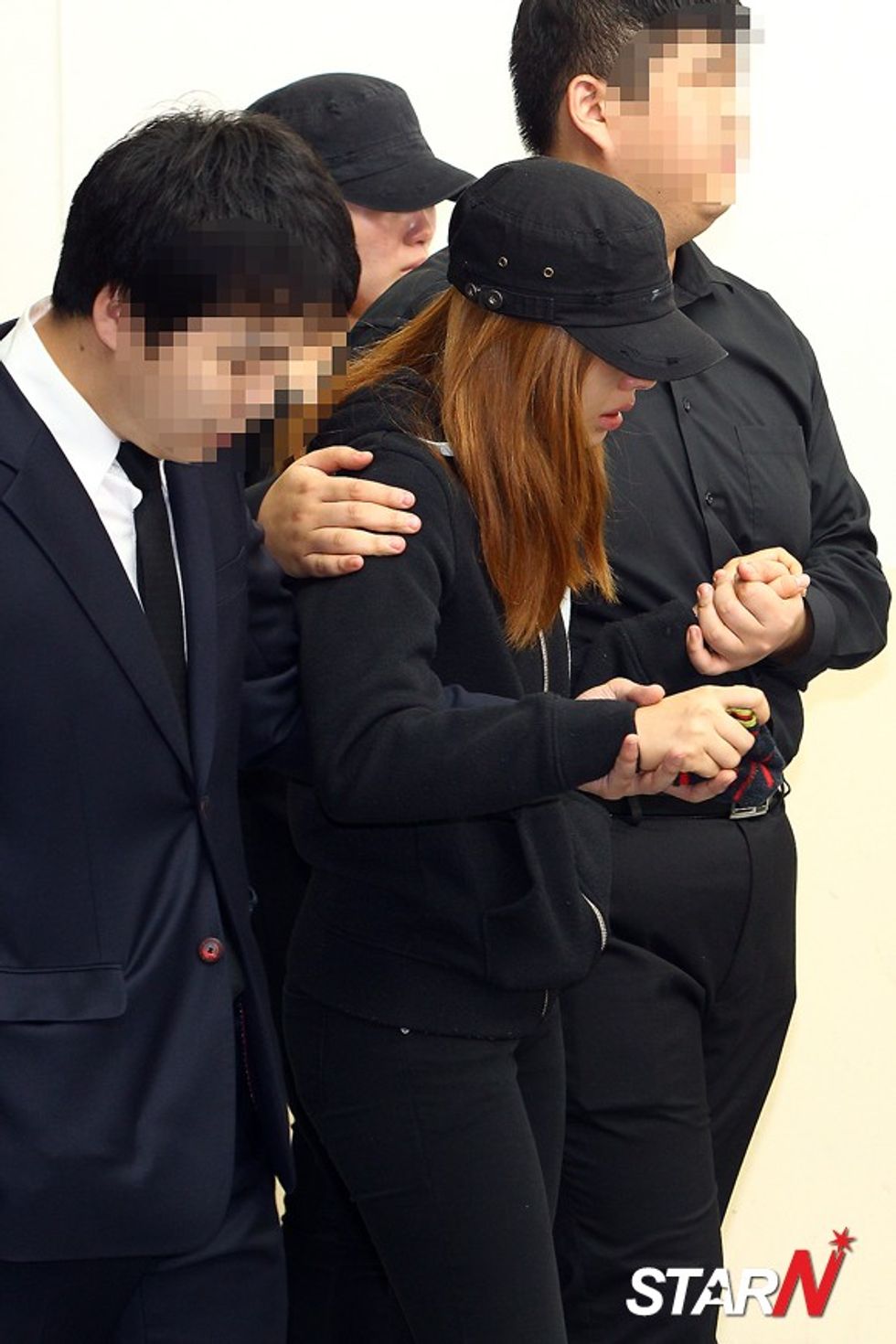 Via http://www.starnnews.com/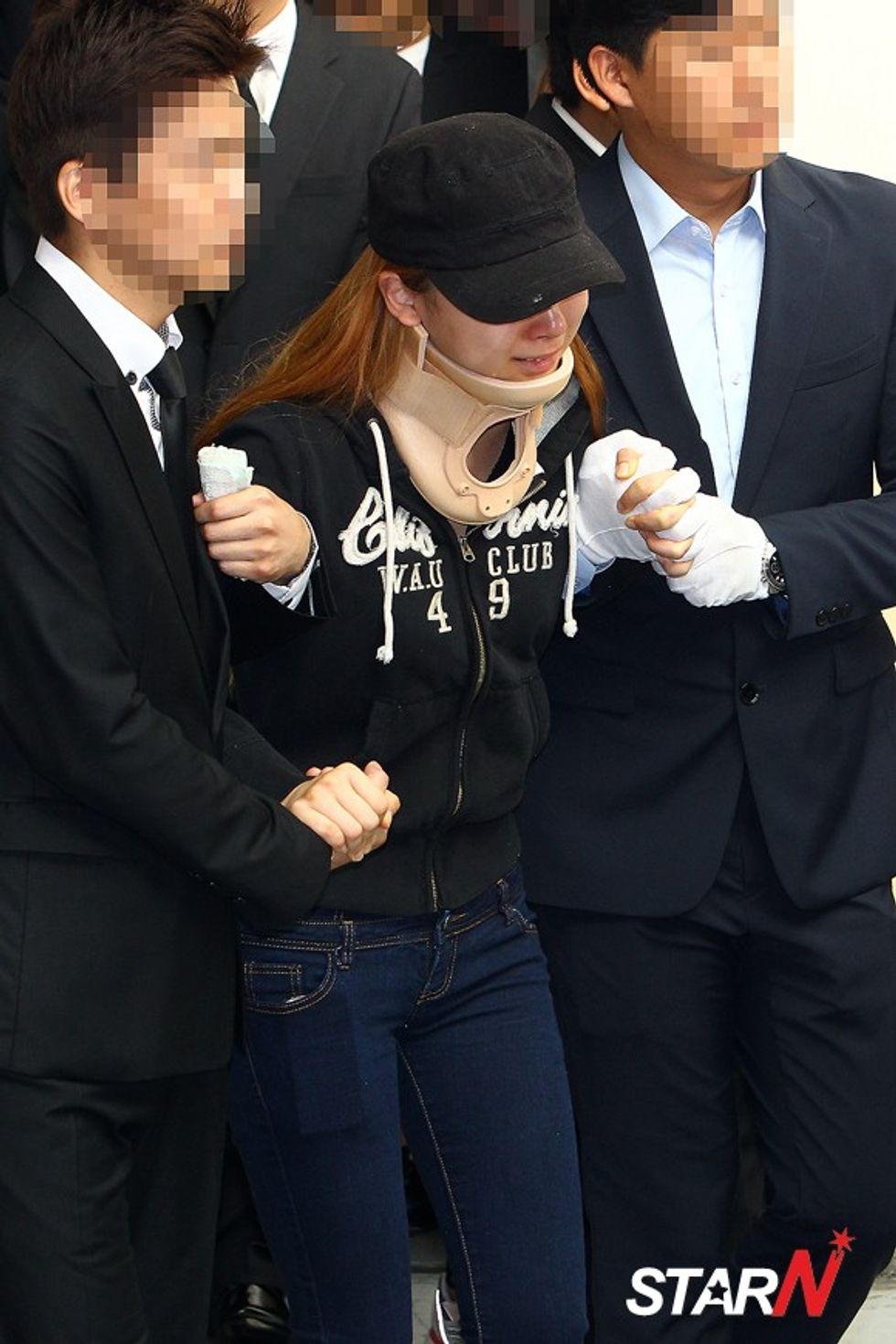 Via http://www.starnnews.com/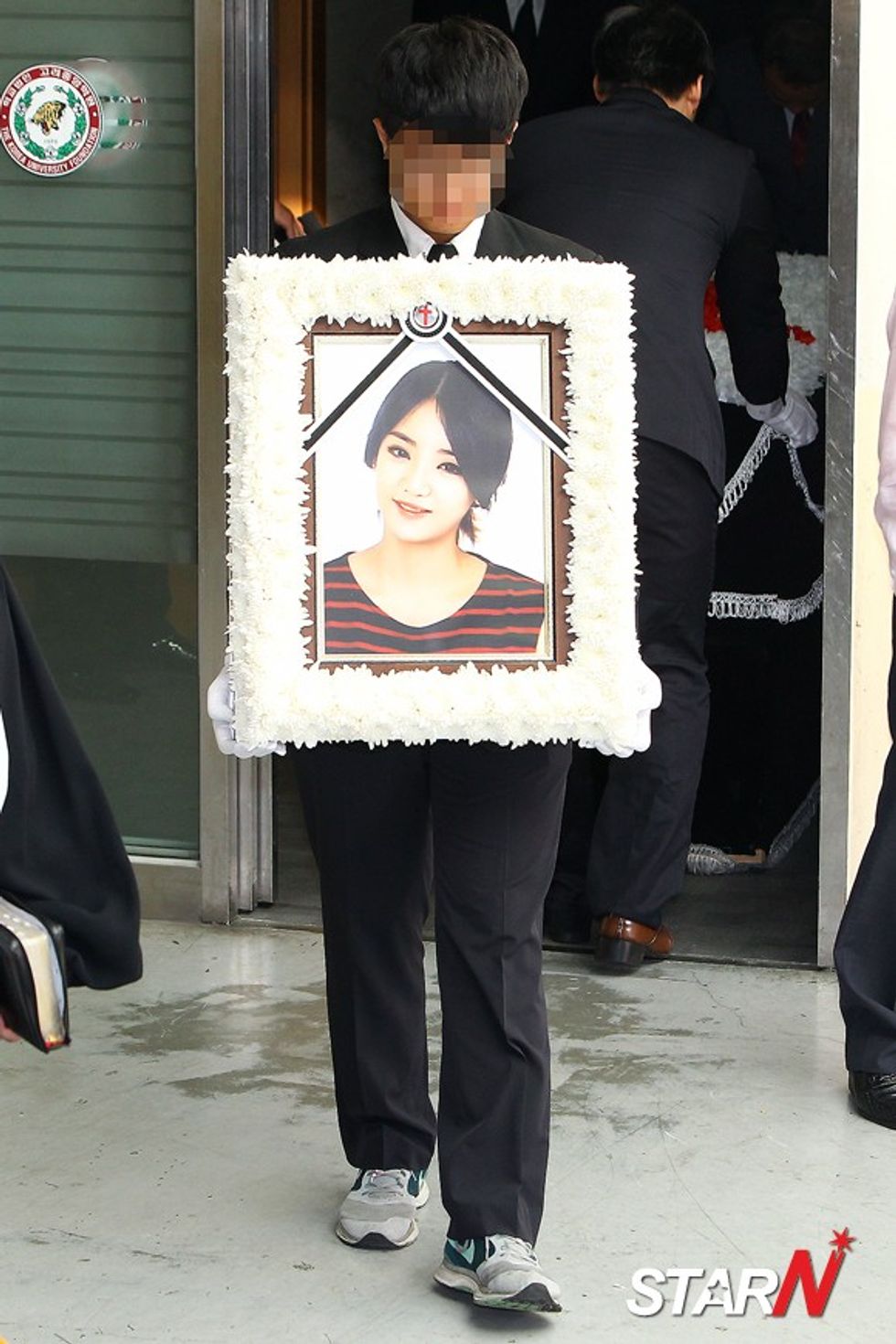 Via http://www.starnnews.com/
[Photo Credit: Star N News] [Via Reddit]