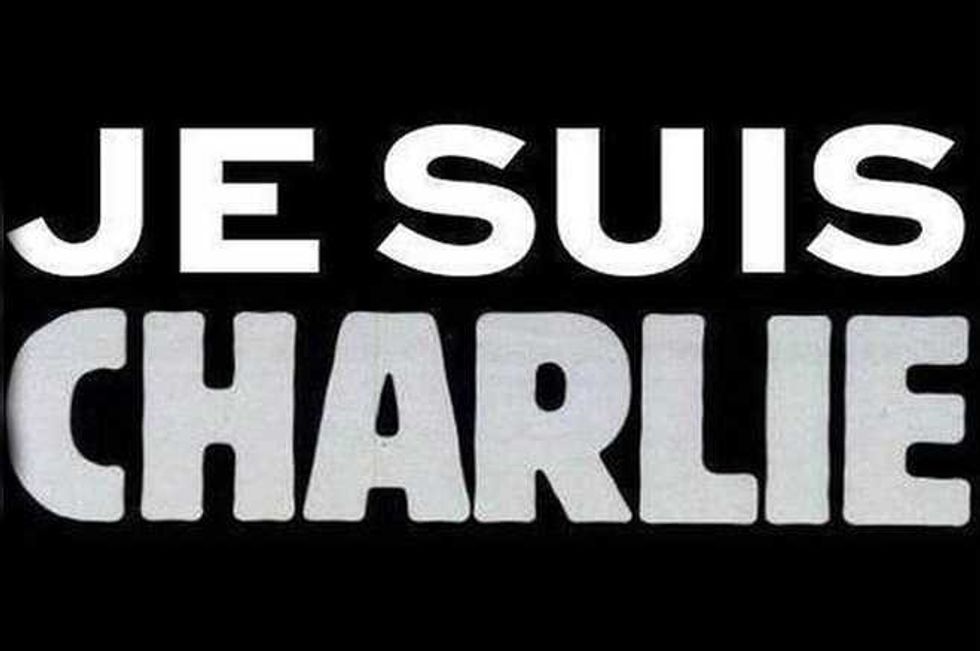 In a truly sickening terror attack Wednesday, three masked gunmen shot dead 12 people, and critically wounded 4, at the Paris office of French satirical magazine, Charlie Hebdo.
The suspected militant Islamists struck in broad daylight, opening fire with assault rifles—murdering ten staffers, including four of the magazine's renown cartoonists and its editor, in addition to two police officers who had been guarding the offices, before fleeing by car.
According to the BBC, witnesses report hearing the gunmen shouting, "We have avenged the Prophet Muhammad" and "God is Great" in Arabic ("Allahu Akbar").
Charlie Hebdo has come under attack by Islamists in the past over its irreverent satirical humor, which pokes fun at high level politicians, religion, current affairs and news —the office was previously firebombed back in 2011 after the magazine ran a caricature of the Prophet Mohammed.
Editor, Stephane Charbonnier, was living under police protection at the time of his murder, after having received numerous death threats in the past—French media named the other slain cartoonists as, Cabu, Tignous and Wolinski, in addition to French economist, Bernard Maris.
President Hollande branded the attackers "cowardly" telling the media, "We are threatened because we are a country of liberty."
President Barack Obama lent his voice, condemning the "horrific shooting" and vowing to offer any assistance needed in order "to help bring these terrorists to justice".
British Prime Minister David Cameron called the murders "sickening" and tweeted his support, "We stand with the French people in the fight against terror and defending the freedom of the press."
"It was a horrendous, unjustifiable and cold-blooded crime. It was also a direct assault on a cornerstone of democracy, on the media and on freedom of expression," UN Secretary General Ban Ki-moon told press.
Leading Muslims also released statements condemning the attacks:
"Arab League chief Nabil al-Arabi strongly condemns the terrorist attack on Charlie Hebdo newspaper in Paris," the organization said, whilst, Al-Azhar spokesman, Abbas Shoman, said the institution "does not approve of using violence even if it was in response to an offense committed against sacred Muslim sentiments".
Meanwhile, Charlie Hebdo's website was back online again shortly after the attack, showing the single image of "Je suis Charlie" ("I am Charlie) on a black banner—in reference to the hashtag trending on Twitter.