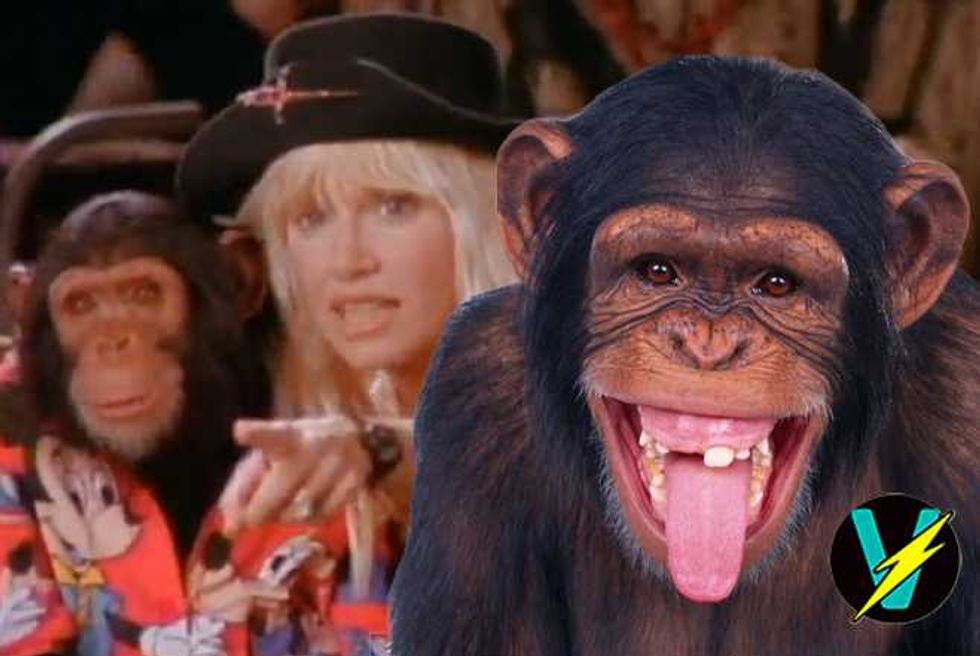 It's five years since Michael Jackson passed away, and Suzanne Somers has a hilarious memory of working with the superstar.
Suzanne, along with a host of other celebrities including Steven Spielberg, John Travolta and Olivia Newton-John, appeared in the music video for Liberian Girl.
Also featured in the video was Bubbles the Chimpanzee - and according to Suzanne, she had a hard time convincing the fella to keep his hands to himself.
"I spent the whole day with Bubbles," she laughed to Access Hollywood. "Bubbles liked to nurse and so we had to keep talking to Bubbles like... 'No Bubbles, your mom's out there somewhere! I'm not your mom!'"
In defense of Bubbles, we probably would have tried it too!
Make sure to watch the full episode of Access Hollywood tonight at 7.30pm PST on NBC.