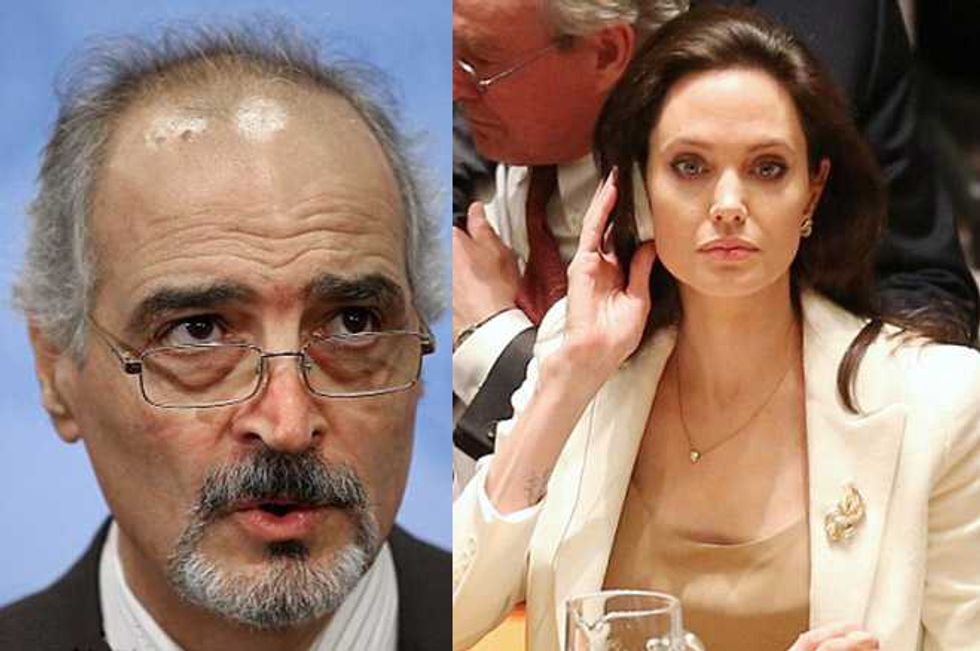 Angelina Jolie spoke to members of the UN Security Council on the strife in Syria, only to receive a compliment on her beauty from the Syrian ambassador.
Asked for a response to her impassioned plea for more help for the people of Syria, UN Ambassador Bashar Ja'afari  remarked: 'She is beautiful.'
Before we condemn the Ambassador for sexism, let's dig deeper.
Consider this image. One of these things is not like the others....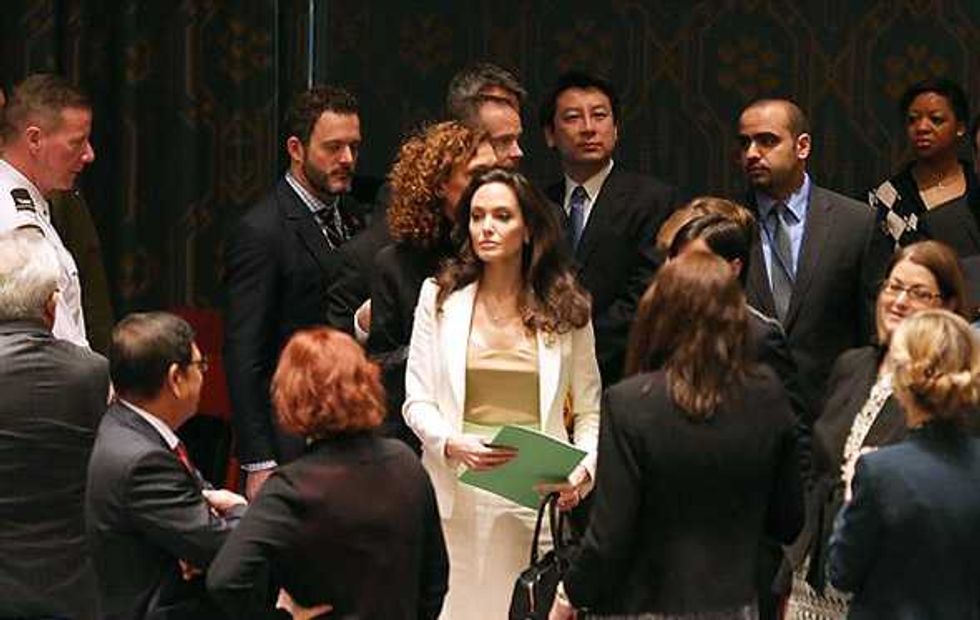 While Jolie's mission was serious, the 'visuals' have an impact.
So even as she urged the UN Ambassadors to work together on the crisis in Syria, her erect nipples and glamorous attire made a separate and equally eloquent statement.
That statement was, ' Get a load of ME! I am a Movie Star and I am fucking stunning!'
If Jolie really does want to be taken seriously, she can lose the movie star affect. She can try a teeny bit harder to blend in. If she doesn't want to provoke condescending retorts, she must lose the duckface. She must understand that nipples are distracting, nice though they are at home.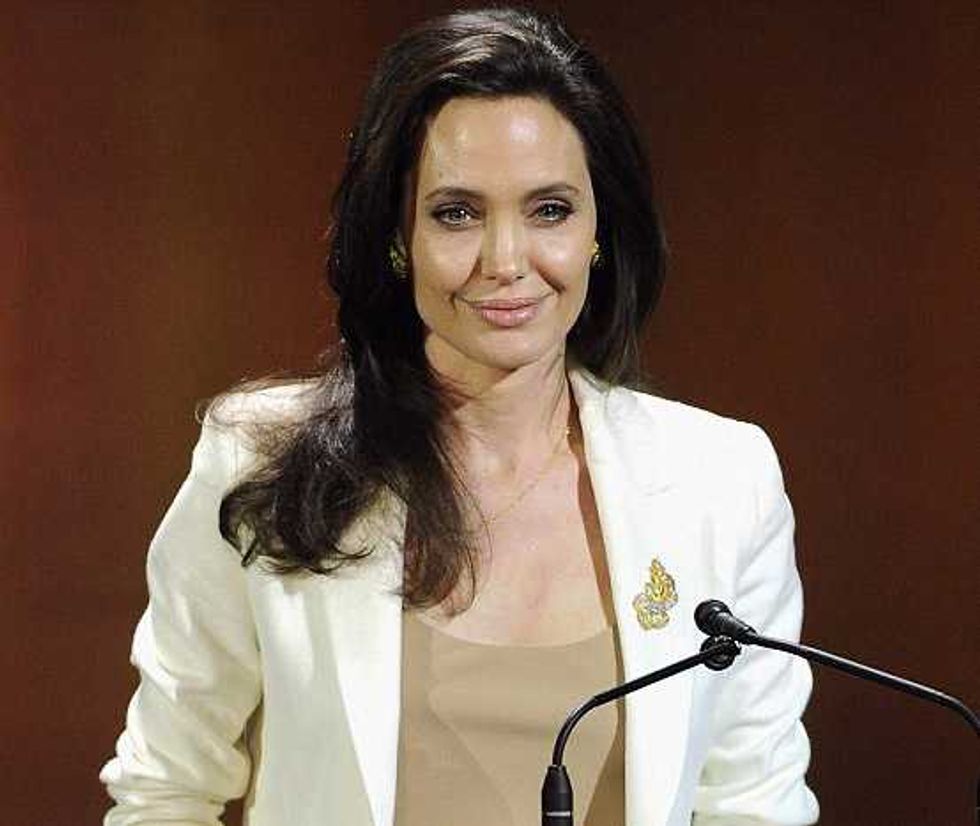 I'm going to agree with Ambassador Bashar Ja'afari even though we are not usually in accord.
What about you? Weigh in!