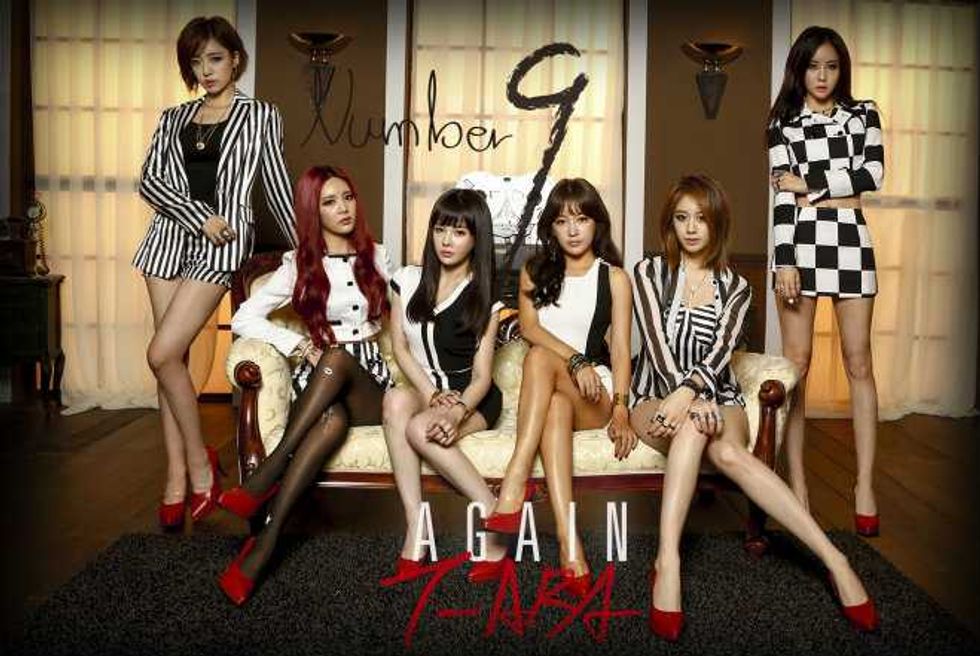 Like IU, T-ara, is another K-pop act that made a post-scandal comeback this week following a lengthy break from the Korean music scene. Many naysayers have claimed that the controversial girl group's career is over and that they'll never be successful in Korea again, but judging by the current real-time chart positions of the new T-ara single, "No. 9," that couldn't be further from the truth.
Since its release on Thursday, "No. 9" has reached the top ten on Melon, the top five on Naver, and the top three on every other chart -- even hitting No. 1 on Bugs and Soribada. It's also No. 2 on the instiz iChart, behind IU's soon-to-be mega-hit, "The Red Shoes," but ahead of Busker Busker's "First Love." A second ballad single that T-ara released called "I Know The Feeling" is also doing well, sitting at No. 7 on the iChart.
While these numbers still aren't as sky-high as what T-ara did pre-scandal, it's still a huge success, all things considered.
"No. 9" was produced by T-ara's long-time producer, Shinsadong Tiger, who previously helmed classic T-ara hits like "Bo Peep Bo Peep, "Lovey-Dovey," "Sexy Love," and "Roly Poly" -- the latter of which was the highest-selling K-pop song of 2011. Rather than try to reinvent their sound with "No. 9," T-ara have focused on what they do best by delivering the wildly-addictive hooks and dance beats that made them so popular in the first place.
It's just a shame that they had to return during such a crowded time in K-pop, because without the almighty IU around T-ara could've possibly won first place on a few music programs and really stuck it to the haters.