Cardi B has been making waves for her style, powerful energy, and headline-worthy interview in a recent issue of American Vogue.
While she did address her relationship with Offset and how she balances being a mom and a star, she also took some time to discuss politics.

"You like a certain artist that do crazy s***," she said. "But this person is in charge of our country. This person is in charge of our well-being. When it comes to my president, I want my president to be, like, extremely holy. That is the person I want to look up to."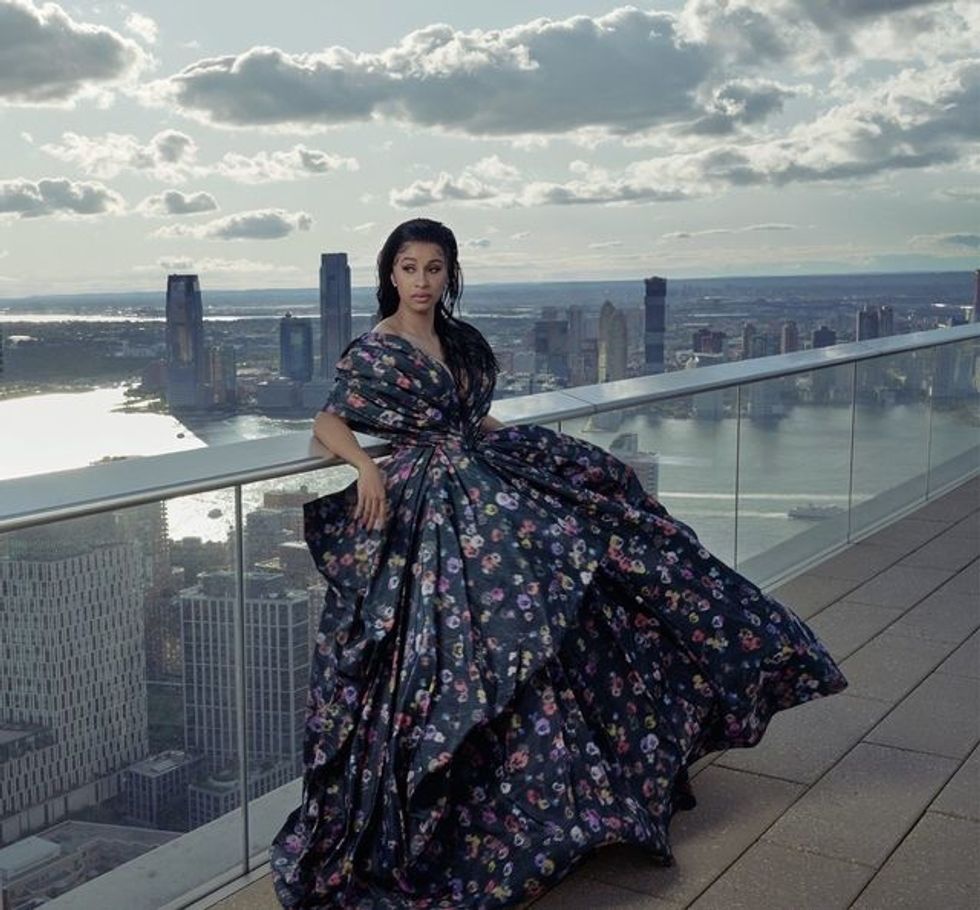 Revelist
So what would a holy president look like? "I don't want my president to have any hatred toward a certain type of people," she clarified. "I don't want my president to be arguing with freaking celebrities or caring what people think of him. I want my president to tell me an answer on s*** that really matters. I don't want my president to entertain me. I just don't."

Since 2016, Cardi B. has publicly endorsed Bernie Sanders, even appearing on camera in an endearing interview with the Democratic candidate, who is currently beating Trump in some polls. According to the rapper, she supports Sanders because he is a "humanitarian" who "has the perfect intentions" and "naturally cares about minorities. He actually cares about people getting Medicare because he knows they can't afford it," she said. "I don't feel like he's just saying these things 'cause he want the vote."
Bernie x Cardi B www.youtube.com
Medicare for All, she said, makes sense, especially in one of the wealthiest countries in the world. "It's like, why is this such a successful country and we don't have Medicare for everyone? It's like, how are people gonna work if they're sick? People gonna f*cking be paying forever. And we don't have freaking free schools? That discourages people to want to go to school if you gotta pay for it."

As a mother, she also sees Sanders as an investment in her child's future. "I give my daughter so much love, and I'm setting her up for a future," she said. "I want to tell her that a lot of the s*** that I have done in life—no matter what I did, knowing that I wanted to have kids made me go harder to secure a good future for my kids."