Frances Bean Cobain looked like she would rather be ANYWHERE ELSE in the world than standing next to her mother last night.
The artist/musician posed for photos with Courtney Love on the red carpet for the premiere of Montage of Heck—the new HBO documentary about Kurt Cobain that Frances executive produced—and to say the couple looked super awkward would be an understatement.
As Popdust previously reported, Frances and Courtney have had a tumultuous, and fractured, relationship over the years—culminating in the 22-year-old taking out a restraining order against Love in 2009, alleging in court documents that her mom existed on a diet of prescription drugs and cigarettes, was a conspiracy theorist and hoarder, and that she once threatened to jump off a balcony while Frances was watching.
Last week, Courtney sat down for an interview with V Magazine, during which she claimed she was "vilified" for marrying the late Nirvana frontman, and that working on the documentary had brought her and Frances "closer together."
Judging by the body language last night though, it appears Frances isn't on the same page as her 50-year-old mom—as she seemingly reluctantly stood by her side, pulling away slightly as Love attempted to embrace her.
Unable to muster a smile, at times poor Frances appeared more like a hostage being held against her will, her eyes screaming "Help! Get me away from this nut job!"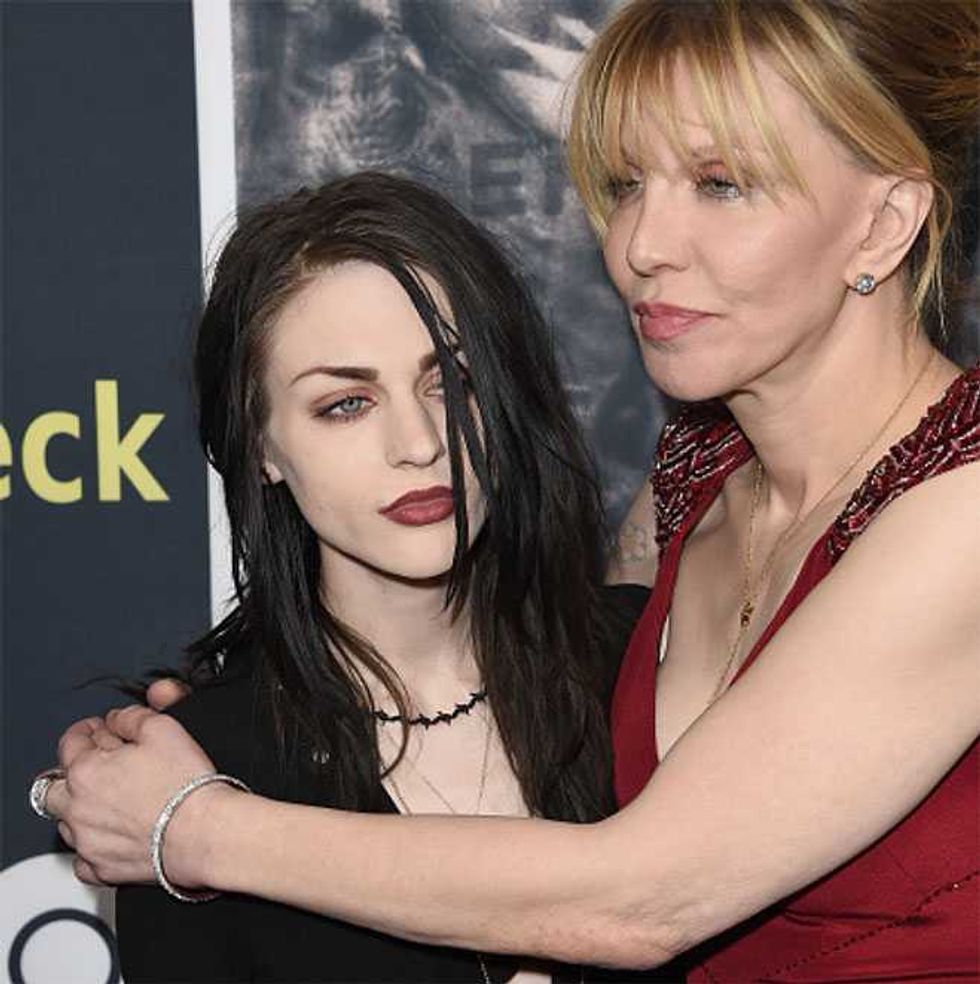 The face says gorgeous, the eyes say "help!"
Ah, families…..As the great Desmond Tutu once said, "You don't chose your family, they are God's gift to you, as you are to them."
Yes, indeed…..
Montage of Heck premieres May 4 on HBO GO—watch the trailer below and check out Popdust's gallery of photos from the documentary.