Terry and Heather Dubrow sued by former business partner
Reality stars Terry Dubrow and his wife Heather Dubrow are being sued by an attorney friend of their accountant over a business venture gone bad.
The history behind the lawsuit is that Botched star Dr Dubrow and Real Housewives of Orange County regular Heather, claim a few years ago their long term friend and accountant, Gary Hoffman came to them with an attorney pal of his, Steve Czik, proposing a deal that was going to make them a whole heap more cash.
An associate of both men named Jennifer Lindsay Bell planned to make a killing renting property in Brazil and then subletting it for sky high rents during the 2014 World Cup. The couple say Hoffman and Czik encouraged them to invest an initial $1.5 million, and that the two men were so convinced it was a sure thing that Hoffman even signed a personal guarantee, promising to reimburse the Dubrows if the deal didn't pan out.
Well it didn't pan out. As the World Cup got closer, they were asked for a further $250,000 which Terry Dubrow coughed up without consulting Heather (we don't even want to imagine her reaction when she found that little nugget out).
With their exposure now at a cool $1.75 million they sat and waited for the cash to roll in—which it didn't. Apparently Bell's first check bounced so they went to Hoffman to make good on his guarantee. Caught out not doing their due diligence, they found out he actually had no money, and that the whole deal was more than a little shady.
The reality stars sued all three, and Heather has used her podcast to broadcast their side of the row, as well as putting out a Wanted For Reward call on Jennifer Lindsay Bell who is believed to be hiding out in London.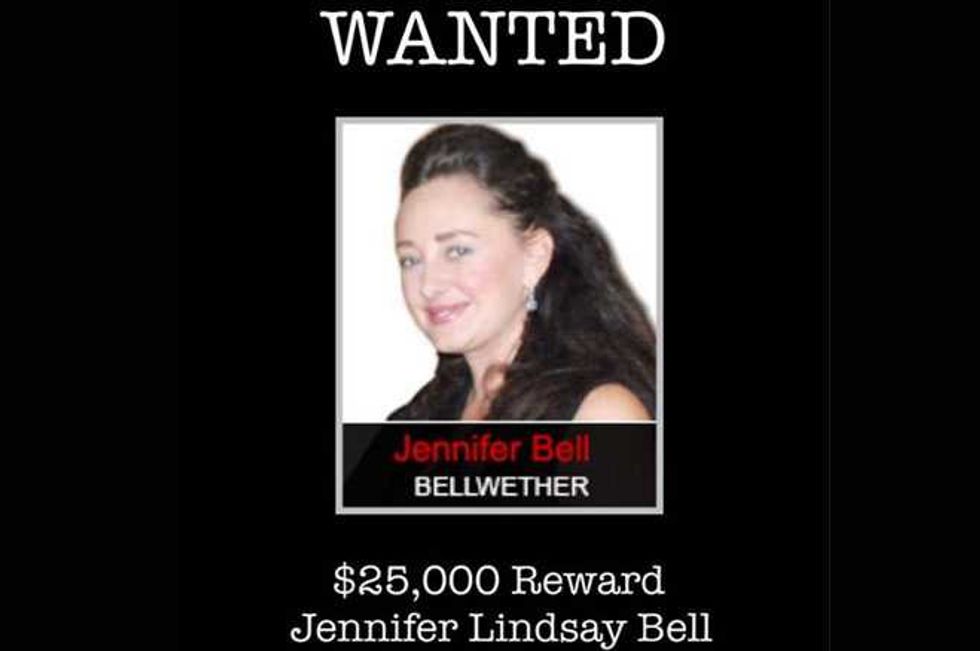 Don't piss off Heather Dubrow!
They managed to serve a subpoena on her before she fled and are dealing with their former accountant's insurance company to try to recover some of their investment. Heather says Hoffman has admitted to not knowing Jennifer Bell, making a faulty personal guarantee and fraud.
Steve Czick, the attorney, is fighting back at the lawsuit against him with his own action that sees Terry and Heather Dubrow sued for alleged extortion. He has this week filed a counter-suit claiming they threatened to ruin him if he didn't make good their losses.
According to TMZ, he says he got an email threatening him;
"Your photo will be published in every magazine and all over Instagram if you don't pay us, how fucking stupid are you?"
The email went on to call him a "lying scum sucking asshole" and boasted that TMZ Live would cover the story.
The Dubrows haven't responded to the claims of harassment and defamation yet, but you can bet the atmosphere at Dubrow Towers is a tad tense today.
Heather has not let hubby Terry off the hook.  She now says she had misgivings from the beginning but that she went along with the scheme because Terry was so convinced it was a good deal.  She says;
"Terry and I are relatively smart people...we fucked up.  We didn't do this appropriately.

Our accountant knew that we had all this money sitting around [after the sale of their $16.45 million house] so we were ripe for the picking.

Terry failed because he did not find out what the collateral was on this personal guarantee and he didn't show it to our attorney."
Ever heard the phrase "if it seems too good to be true, it probably is"?
Terry's going to be paying for his mistake in more ways than one!
Terry And Heather Dubrow Sued