George Clooney and BFF Rande Gerber hit the road on their motorbikes while Amal Clooney stayed in London to show off her new designer clothes.
Sounds good right? This way, everybody's happy!
While George and Randee charged down Route 66 along with some other manly pals, Amal enjoyed daily and nightly photo ops, playing with her hair and coltishly prancing around in painful shoes.
Amal made her rounds in London, stopping at a swanky private club for lunch, making a pit-stop at her office, partying with designer Stella McCartney, and still finding time to rock her distressed jeans for the eager paparazzi.
If only we could add up the price of her outfits! In fact, the lovely blog devoted to her style does just that. There, I learned that Amal bought her vintage polka-dot Dior dress from one of my favorite fashion portals, Farfetch.  The dress has a 25 inch waist, so it was destined for Amal (and no one else over 12 years old.)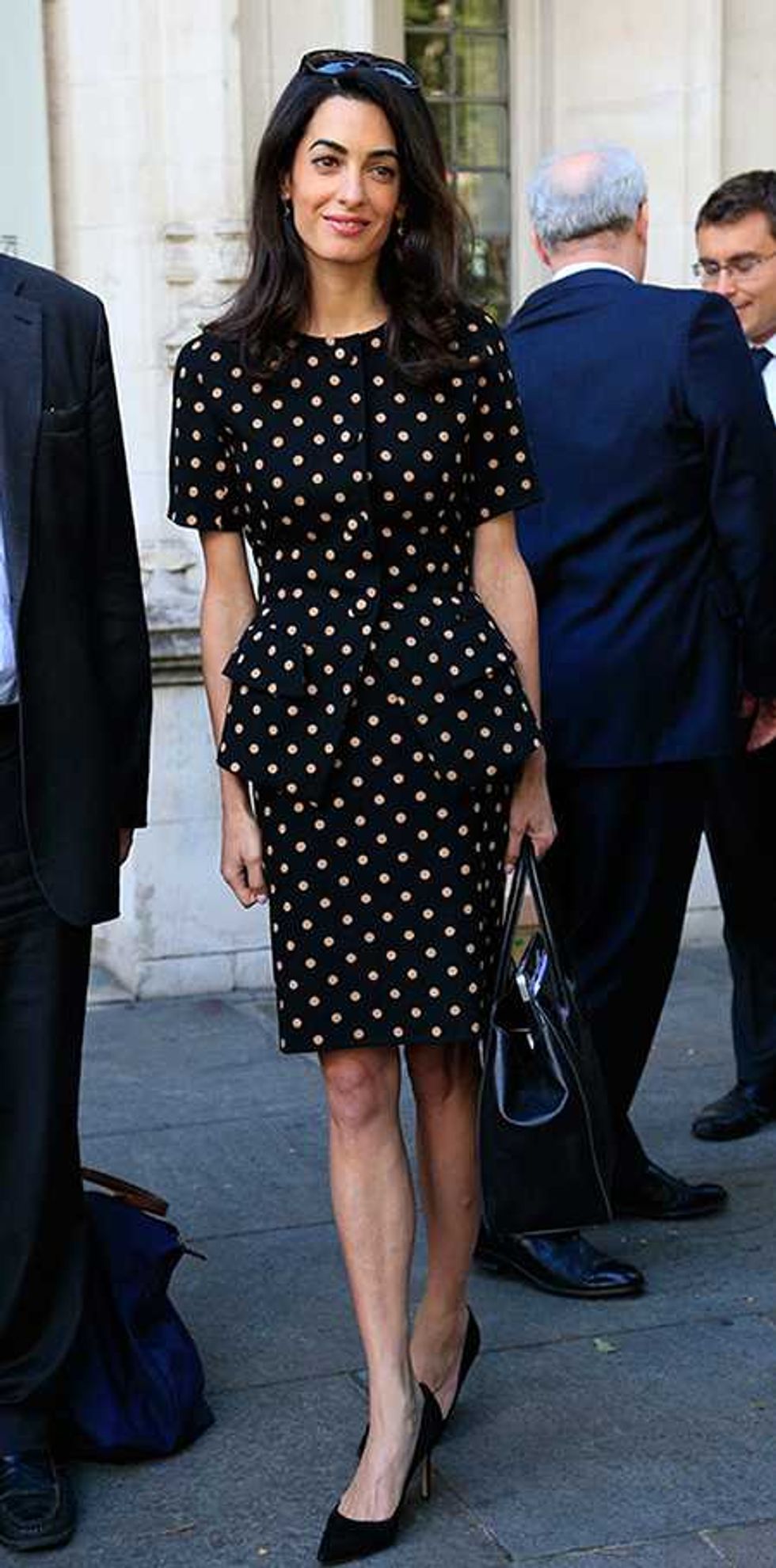 Rande seems to be doing fine without the Missus, Cindy Crawford, while George is enjoying selfies with the star-struck locals. The boys are clearly having some much-deserved boys-only fun, seeing America like Easy Riders and whatever else married men do when they hit the road.
But we know that George has vowed to never be away from Amal for more than seven days. That's how romantic he is about his high-powered, multifaceted lawyer wife.
Meanwhile, Amal managed to find another new piece for spring, this plaid $1,395 vest/coat thing. Her toes are crying out for freedom but hey, fashion is fashion.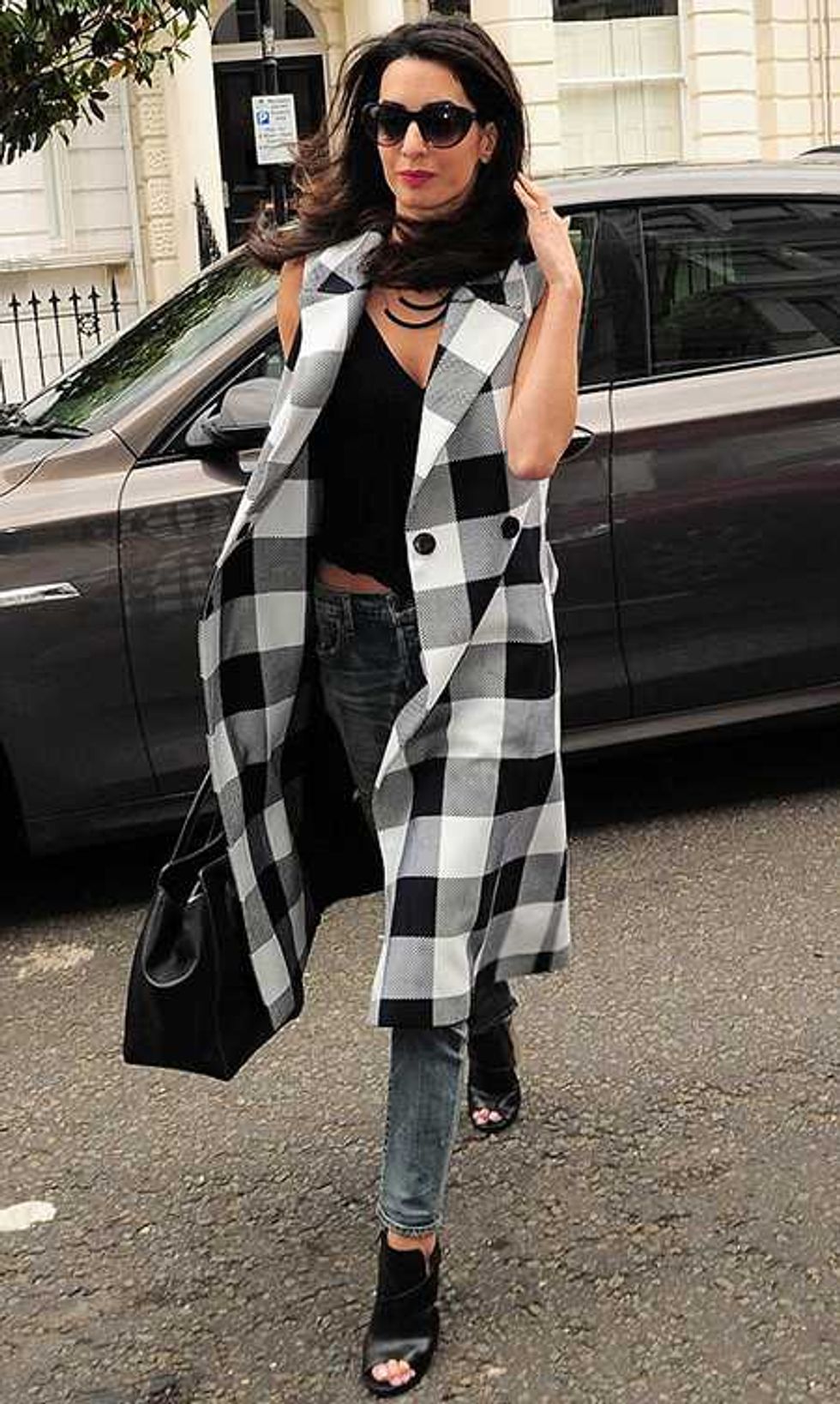 Maybe when George gets back, he can give her a foot massage if Rande hasn't tired him out. And he'd better make it home before his seven days expire.