MUSIC
Because who can ring in the holidays better than William Hung or Rosie O'Donnell?
Twitter
Radio stations, streaming playlists, store soundtracks—they're all saturated with holiday tunes already. But what about the not-classics?
Those Who Shouldn't Have, But Did
William Hung
You remember the scene-stealing William Hung from 2004's American Idol. Hung stunned the country with one of the show's most incredible performances, a complete reinterpretation of Ricky Martin's "She Bangs." Along with Renaldo Lapuz's beautiful "I Am Your Brother" (that note at 3:20 is epic) and General Larry Platt's "Pants On The Ground,' Hung's rendition of Ricky Martin's hit raised the bar for American Idol and made him famous, opening the door for, inevitably, a Christmas album.
Hung for the Holidays, released in the winter of 2004, was Hung's second studio album. It wasn't as commercially successful as Inspiration, which came out earlier that year, and… well, this is a weird sentence already. Hung for the Holidays featured covers of the usual classics: "O Come All Ye Faithful," "Silver Bells," "Rudolph The Red Nosed Reindeer" and more. The strange thing is, in "Deck The Halls," for example, his singing almost isn't bad. Almost. Until he goes for the long, delicate notes of "Little Drummer Boy" and that's just not going to happen.
The highlight of the album, though, is a hidden gem misleadingly titled "Greeting: Hopes & Dreams." After a brief, uplifting spoken message from Hung and about thirty seconds of silence, he suddenly lunges into a classic, famous, you-know-what's-coming opening line. "I pay my dues…" he sings, and the piano that springs in behind him starts a faithful cover of Queen's "We Are The Champions," complete with backing vocals and screaming electric guitars. Because how else would you expect him to end a Christmas album?
Listen on Apple Music and Spotify.
Rosie O'Donnell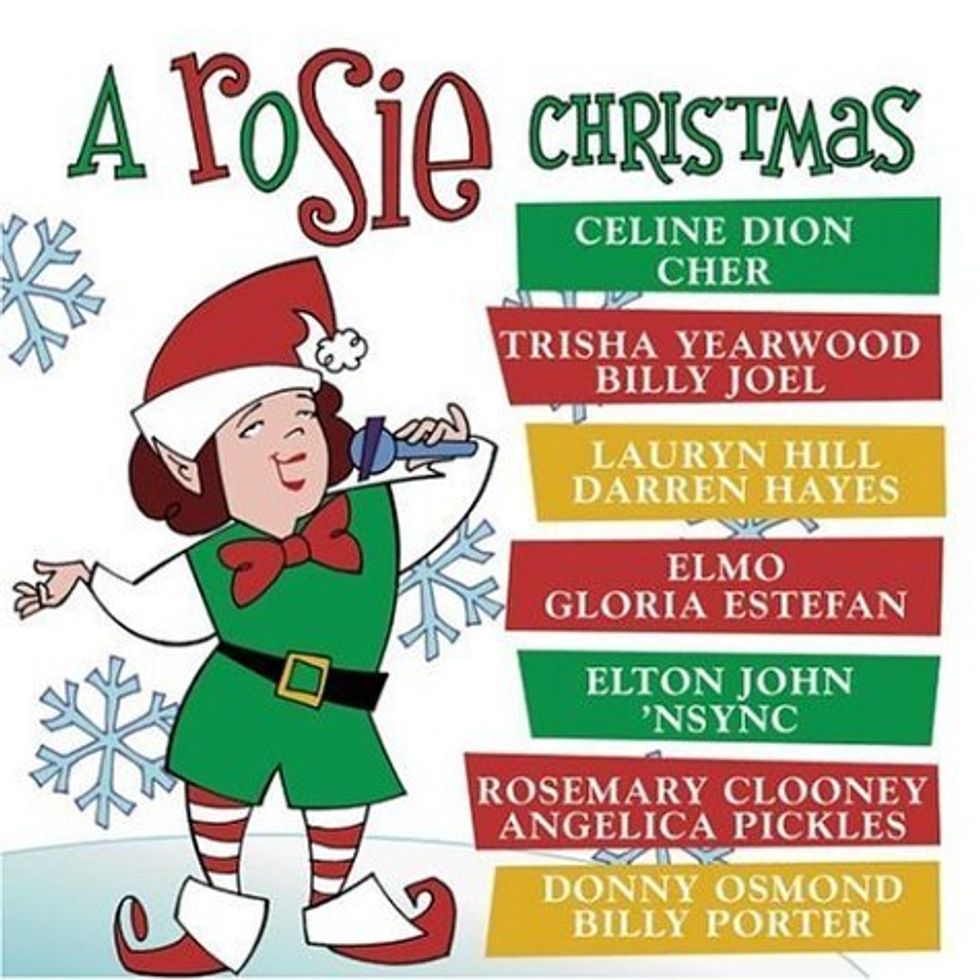 In 1999, Rosie O'Donnell had a revelation: I have a lot of famous friends. We should make a Christmas album! She managed to recruit the likes of Billy Joel, Cher, Gloria Estefan, Elton John and *NSYNC to put together an album of holiday duets. A Rosie Christmas includes mostly bad decisions, like an electronic update to "Christmas (Baby Please Come Home)," a duet with Angelica Pickles of Rugrats on "I Saw Mommy Kissing Santa Claus," and a cover of "Do You Hear What I Hear" with Elmo. It also features some originals, like "Gonna Eat For Christmas" with Gloria Estefan. If you want to hear the reason that autotune had such a bad reputation, have a listen to the Cher duet.

Listen on Apple Music and Spotify.
Scott Weiland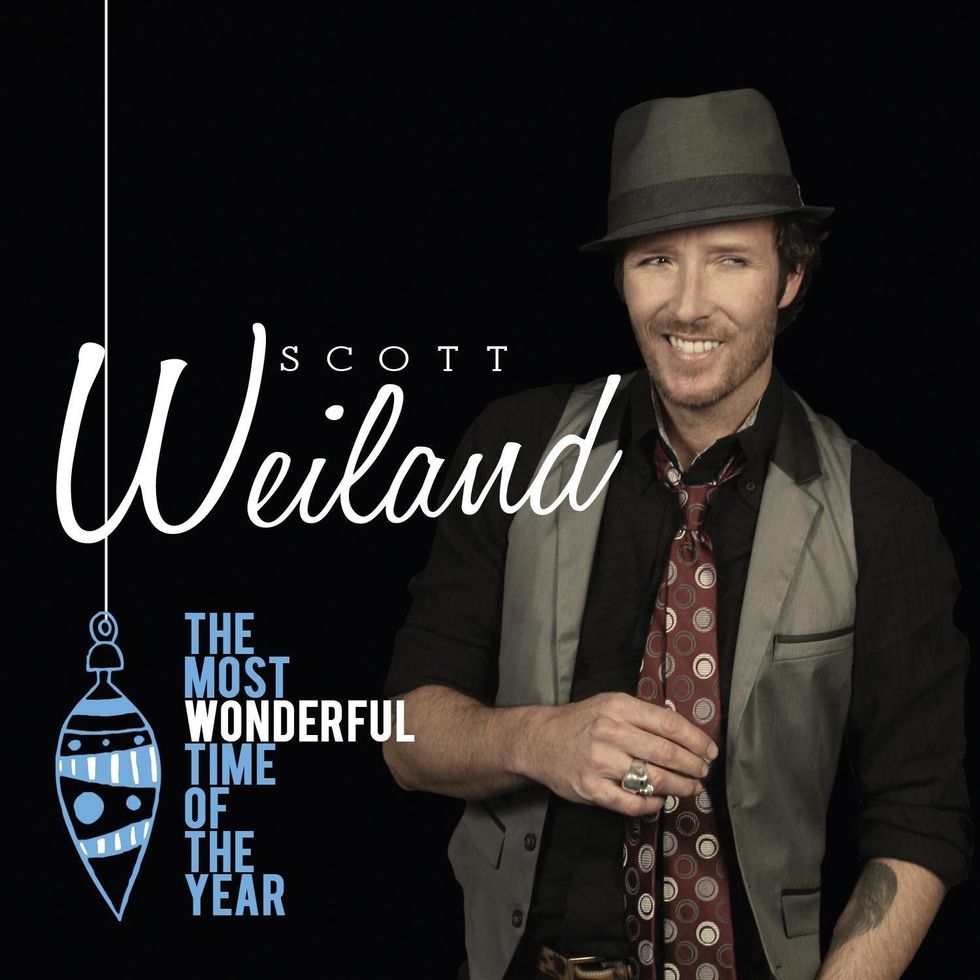 Fact: Scott Weiland was the singer of Stone Temple Pilots and Velvet Revolver. Another fact: in 2011, he released The Most Wonderful Time of the Year, a Christmas album where he tries his best to sing intelligibly. The album starts with a traditional cover of "The Christmas Song" but soon devolves into a Jimmy Buffett-esque experiment with strange songs like "Silent Night" and "O Holy Night," complete with steel drums, reggae guitar and terribly unfit vocals. The album cover depicts Weiland as an acoustic-guitar solo act at the local bar, not even dressed in holiday apparel. Apparently a Milwaukee radio station produced the album and played it continuously for twenty-four hours starting on Christmas Eve. And thus, 2011 was the year Milwaukee didn't have a Christmas.
Listen on Apple Music and Spotify.
Punk Goes Christmas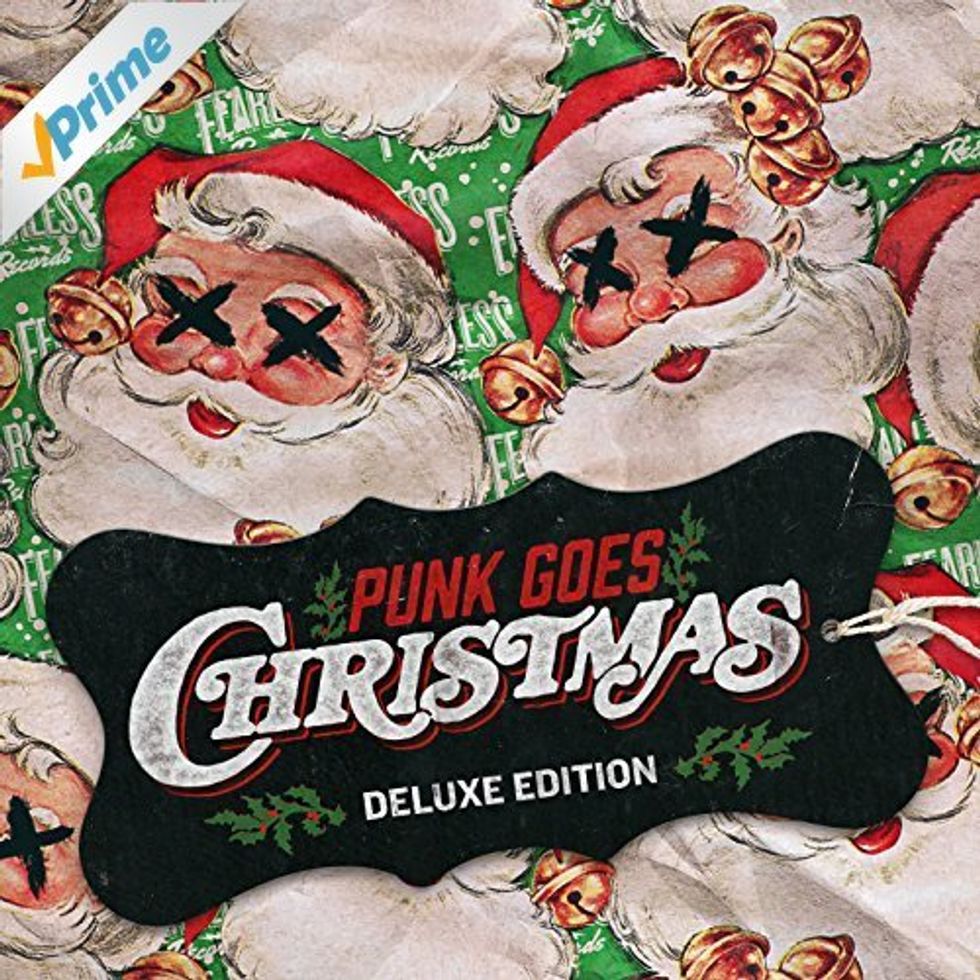 Listen, "a pair of skinny khakis" does not make you punk. But that's part of the punk checklist that is "12 Days of a Pop-Punk Christmas," by Jarrod Alonge. The song is almost an exact antonym of the word punk. Moving on, "This Christmas," by The Summer Set is zero percent a punk song. Or a decent piece of music. I wasn't aware The Summer Set were a punk band at any point in their history (although I have seen a picture of them wearing skinny khakis). Punk Goes Christmas, released in 2013, is a sixteen-song compilation album featuring holiday covers by All Time Low, New Found Glory, Yellowcard, and others. I just can't believe anyone can stomach jingling sleigh bells in an album with "punk" in the name, but there they are in This Wild Life's tame, soulless "Sleigh Ride." At least Set It Off wrote a contribution called "This Christmas (I'll Burn It to the Ground)," with some fun, dark humor. It's really the only redeeming moment on the entire album.
Listen on Apple Music and Spotify.
Regis Philbin & Trump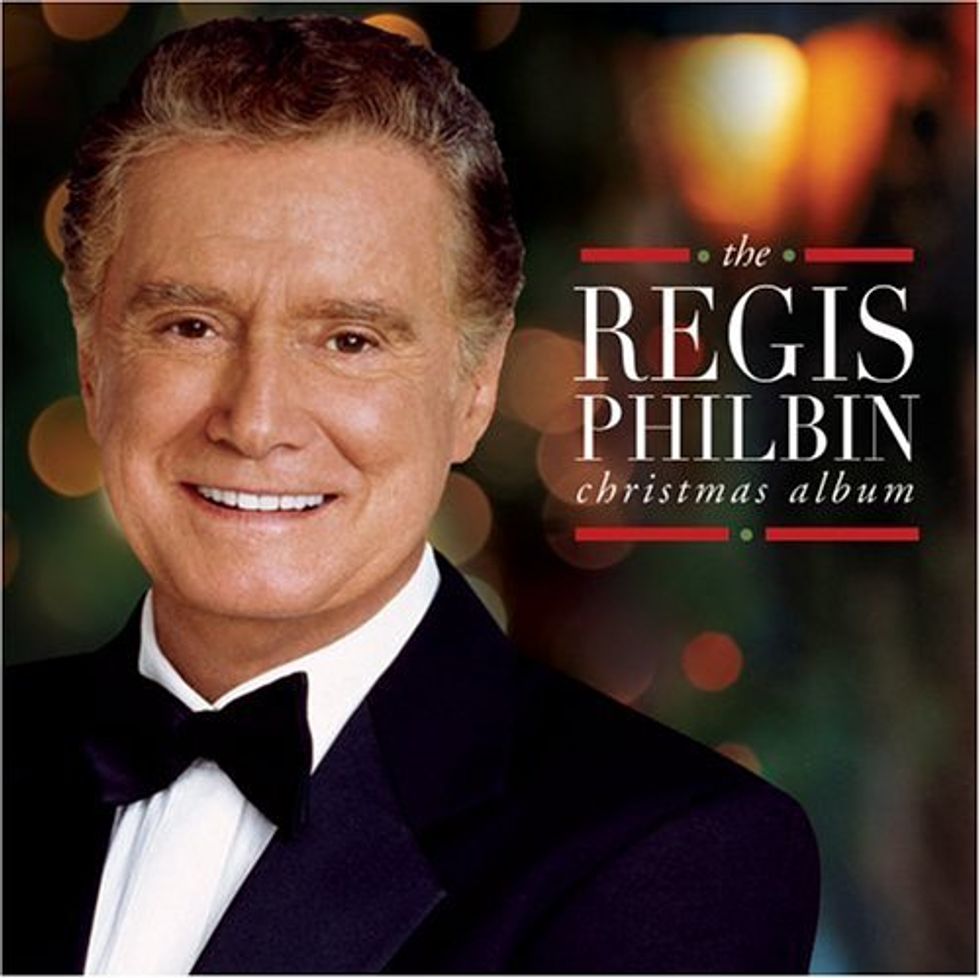 Regis Philbin actually sang on several studio albums, starting with It's Time For Regis! in 1968. It didn't see a followup until When You're Smiling in 2004. Then, in 2005, came The Regis Philbin Christmas Album. Philbin's crooner imitation isn't half bad, and his duet with his wife, Joy, on "Baby It's Cold Outside" is affectionate and fun. If you're looking for light holiday listening from a celebrity talk show host, this Regis album isn't your worst choice. He handles the classics well enough. It's on this list primarily because of one song. Halfway through, Philbin jumps into a playful cover on "Rudolph The Red-Nosed Reindeer." It's as normal as any of the other songs, with a piano solo and a muted horn solo in the middle.
And then… "one foggy Christmas eve, the Trumpster came to say: 'You know Rudolph, I've been on a worldwide search and I hear your qualifications are just right to guide my sleigh tonight.'" That's right: President-elect Trumpster has lines on a Regis Philbin Christmas album, all of which adds up to another strange sentence. Of course, the song has to end with a spoof of Trumpster's reality show: "So Donald, what do you think?" Regis asks. "Rudolph, you're hired. Blitzen, you're fired!"
Listen on Spotify.
Those Who Haven't, But Should
Really, no one should make a Christmas album. The odds of failure are too high—what are there, thirty? forty? at most, fifty holiday songs that have stayed popular in the past hundred years. And they're the ones that everyone continues to cover every winter. So allow me to rephrase that subtitle: Those Who, If They Absolutely Had To, Would Make The Best Christmas Albums. Since it's apparently something almost every artists feels a strong need to do, here are a few candidates.
Sia
Sia has shows her ability to orchestrate huge pop songs and to reinterpret Broadway tunes. It seems likely that she could reinvigorate some of the classic Christmas hits with modern pop energy, rather than force them into awkward positions in other genres like most artists do.
Chance the Rapper
Please don't, Chance. But you'd definitely nail it.
Chance's positive themes and religious references make him a good candidate to write some original, "true-meaning-of-Christmas" tracks without the cheesy tropes of sleigh bells and ho ho hos.
The Lumineers
The folk rock band recently performed a cover of "Blue Christmas" at the National Christmas Tree Lighting Ceremony at the White House and have released it as a streaming single. It's a moving and light-hearted performance that shows their ability to make a Christmas classic their own.
Adele
She has the voice to belt out some "O Holy Night" and "White Christmas" like few others can. What more is there to say?
Mumford & Sons
In line with The Lumineers, Mumford & Sons definitely have the style and ability to put their own spin on holiday music. Adam Horne actually did an amazing impression of Mumford & Sons singing a Christmas song with "O Christmas, Ye Cold Wind Blows."
Honorable Mention: Music That Is Real and Should Be Playing Always
There's one album that doesn't fit into either of the above categories. It is real and it absolutely deserves to be in your holiday playlist.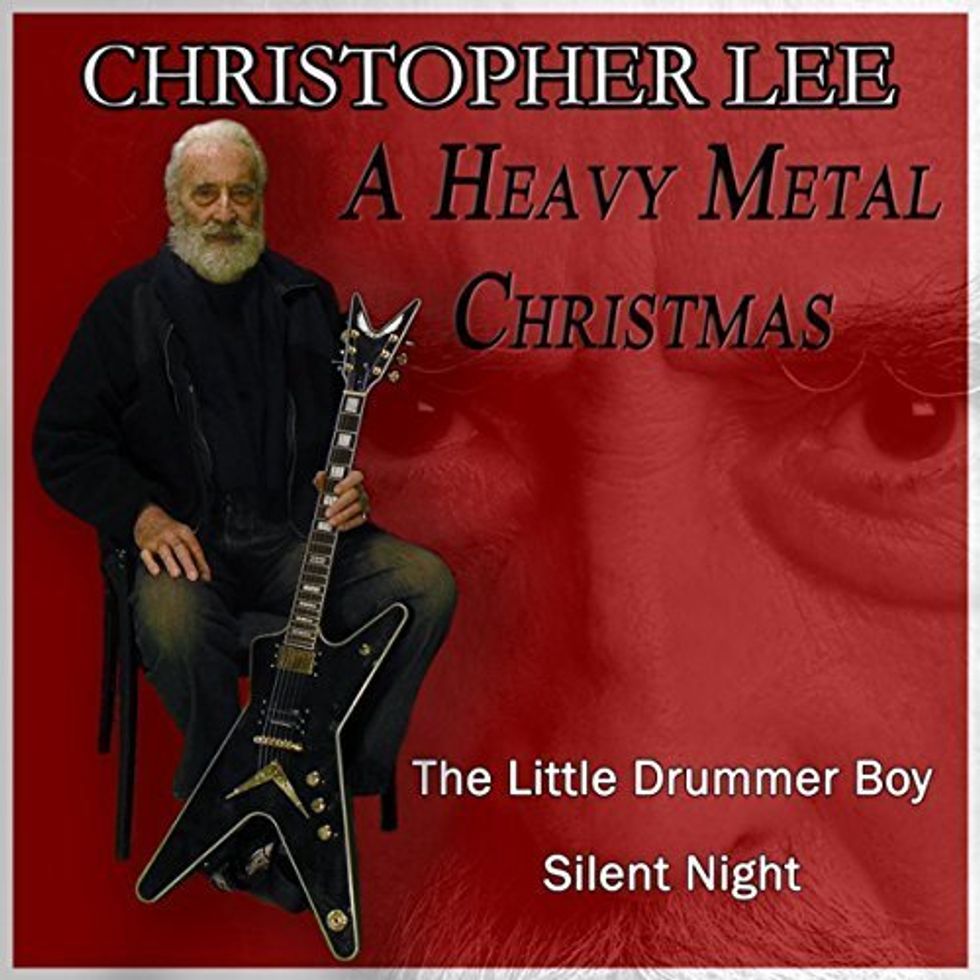 Christopher Lee, the actor known for his roles as Dracula in 1958, Saruman in The Lord of the Rings and Count Dooku in Star Wars, died in June 2015. But in addition to an immense list of actor credits, Lee also left behind an incredible set of Christmas music. Heavy metal Christmas music. It started with the A Heavy Metal Christmas EP in 2012, which featured covers of "The Little Drummer Boy" and "Silent Night."

Okay, time out. It's worth saying that when these songs dropped in 2012, Lee was 90 years old.
Naturally for a young man like Lee, a followup would come a year later as A Heavy Metal Christmas Too, including "Jingle Hell" and a cover of Sinatra's "My Way." And in 2014, at 92 years old, he gifted us with "Darkest Carols, Faithful Sing," his latest and last Christmas release.
If you're sick of the same carols year after year, or if you're just not a fan of Christmas music, Christopher Lee has the antidote.
Listen to all three releases:
A Heavy Metal Christmas on Apple Music and Spotify.

A Heavy Metal Christmas Too on Apple Music and Spotify.

"Darkest Carols, Faithful Sing" on Apple Music and Spotify.