TV Features
Unlike your stereotypical TV detective, Holly doesn't need to learn how to feel for others.
HBO
After years of watching TV crime dramas come and go, the detective protagonists tend to blend together.
You take a unique individual (usually male), give him an irksome quirk or glaring character flaw that rubs his colleagues the wrong way, translate that quirk and/or flaw into a case-solving superpower, and bam, you're green-lit for at least a season or two. Just to be safe, maybe even give him introverted tendencies or a lack of overt sympathy that can only be cracked by a love interest. Taking all of the cliches into account, it's difficult for any of these protagonists to really make a statement.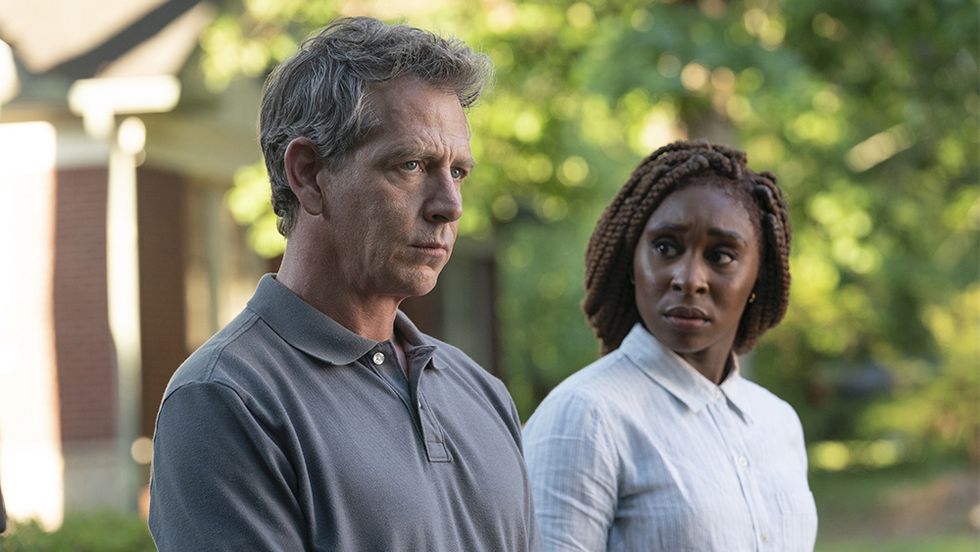 HBO
Fortunately, Holly Gibney from The Outsider is not a collection of cliches, and she makes a hell of a statement.

The knowledgeable savant investigator from HBO's horror crime drama (portrayed by Cynthia Erivo) has proven to be a major highlight throughout the 10-episode miniseries (which could move into a second season if the finale is any indication). Among a sea of quirky, cookie-cutter TV detectives and investigators, Holly Gibney stands out as realistically talented, vulnerable, and emotionally available.
If you're not caught up on the show, The Outsider portrays the small town of Cherokee City, Georgia, plagued by the grisly murder of a young boy. Local little league coach Terry Maitland (Jason Bateman) is arrested for the crime by Detective Ralph Anderson (Ben Mendelsohn) after thorough forensics implicate him as the obvious prime suspect. But when conflicting evidence places Terry as far from the crime scene as possible, a deeper enigma is revealed, one that involves something more horrifying than Anderson and his team has ever dealt with before.
When the case becomes too complex and outlandish for the local police force to crack, they hire Holly Gibney to jump on the case. Though she carries with her a troubled past of being endlessly questioned for her autism and considerable mental capacity, she uses her capabilities as an investigator to get substantial results. By and large, Holly is the one responsible for broadening the scope of the case, magnifying even the tiniest details and shedding more light on crucial evidence that went overlooked by her fellow detectives.
What Holly brings to the table as a TV investigator is a willingness to keep her mind open to stranger possibilities and an unabashed level of empathy for the victims in her cases. As she traces the details of the murder across the country, she is the first to officially discover that something more supernatural may be at play. Rather than confront this information through unquestioning acceptance or balking skepticism, however, she lets the case lead her to its natural conclusion, regardless of how "unnatural" it turns out to be.
Holly also recognizes that her suspicions about urban legends and boogeymen will open herself up to rejection and ridicule. But since that's what the facts point to, she assumes the responsibility of presenting her evidence as honestly as she can. Holly's level of open-mindedness, coupled with her realistic approach, adds a refreshing perspective to the mystery genre. Her case-solving MO is not an obsessive desire to explain the inexplicable, but to simply find a tangible trail and follow it to its darkest corners.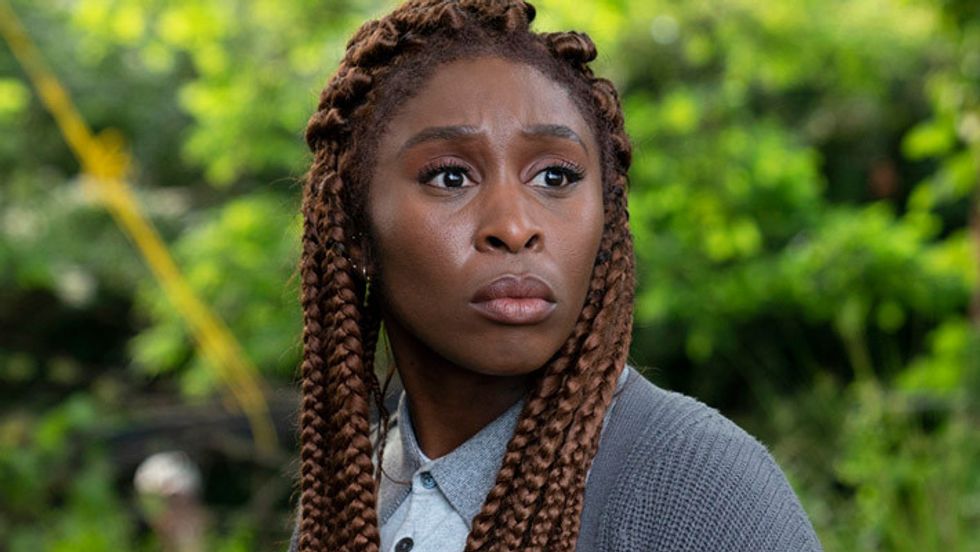 HBO
Yet despite Holly's intellectual efficiency, she still allows herself to be emotionally invested in her work. The further she dives into the case, the more she meets people whose lives were ruined by this paranormal entity. As seen in Terry's situation, the entity left behind a number of victims who were convicted of terrible murders that they didn't commit. With these people in mind, Holly becomes driven not only to locate a murderer but to find justice for those affected by it.

Unlike your stereotypical TV detective, Holly doesn't need to learn how to feel for others, nor does she view her emotional vulnerability as a hindrance. If anything, her ability to openly show compassion and remorse for victims is what further compels her to see her investigation through. Even toward the very end of the season, Holly presses forward with the desire to rid the world of something truly evil, almost forgetting about the context of a case entirely in lieu of making sure the killer never harms anyone again.
Like many viewers, I've never been particularly entertained by the "high-functioning sociopath" detective that most crime shows tend to romanticize. It's no longer particularly entertaining to watch a successful but introverted investigator learn, then unlearn, and learn again that being emotionally available isn't a bad thing. That's what makes Holly Gibney so special.
She wouldn't be as good of a savant investigator if she weren't so sentimental and thoughtful. Holly is determined and thoroughly analytical without sacrificing her heart. Even in a gritty HBO crime drama, she does her best to be as good a person as she is a detective.
So props to you, Holly Gibney, for being the best investigator on TV right now. Hope to see more of you in a second season.