Reports swirled in the Russian and Romanian media this month that t.A.T.u.'s Yulia Volkova (the homophobic brunette one, in case you didn't know) has been battling laryngeal cancer.
The truth is that Volkova has received surgery for throat issues, but for problems with her vocal chords, not cancer.
"I underwent another surgery a few days ago in Seoul, and previously had one in Germany," she recently told Russia's Hello magazine. "It's not easy, but I'm still singing and recording new songs. When things improve, I'll start working on my solo album."
The 29-year-old made global headlines this year after a planned t.A.T.u. reunion was cancelled after just two weeks due to in-fighting between the members. She later caused controversy once again in September after stating that she wouldn't accept having a gay son, but that a lesbian daughter would be fine because "lesbians look aesthetically much nicer than two men holding their hands or kissing."
Despite disapproving of gay men everywhere, the gay-for-pay singer (who evidently, can no longer sing) had no moral objection to posing half-naked for Russian Playboy earlier this year.
Luckily for Volkova it doesn't take a good voice to make a career as a Playboy model -- just a big pair of plastic tits and a trout pout will do.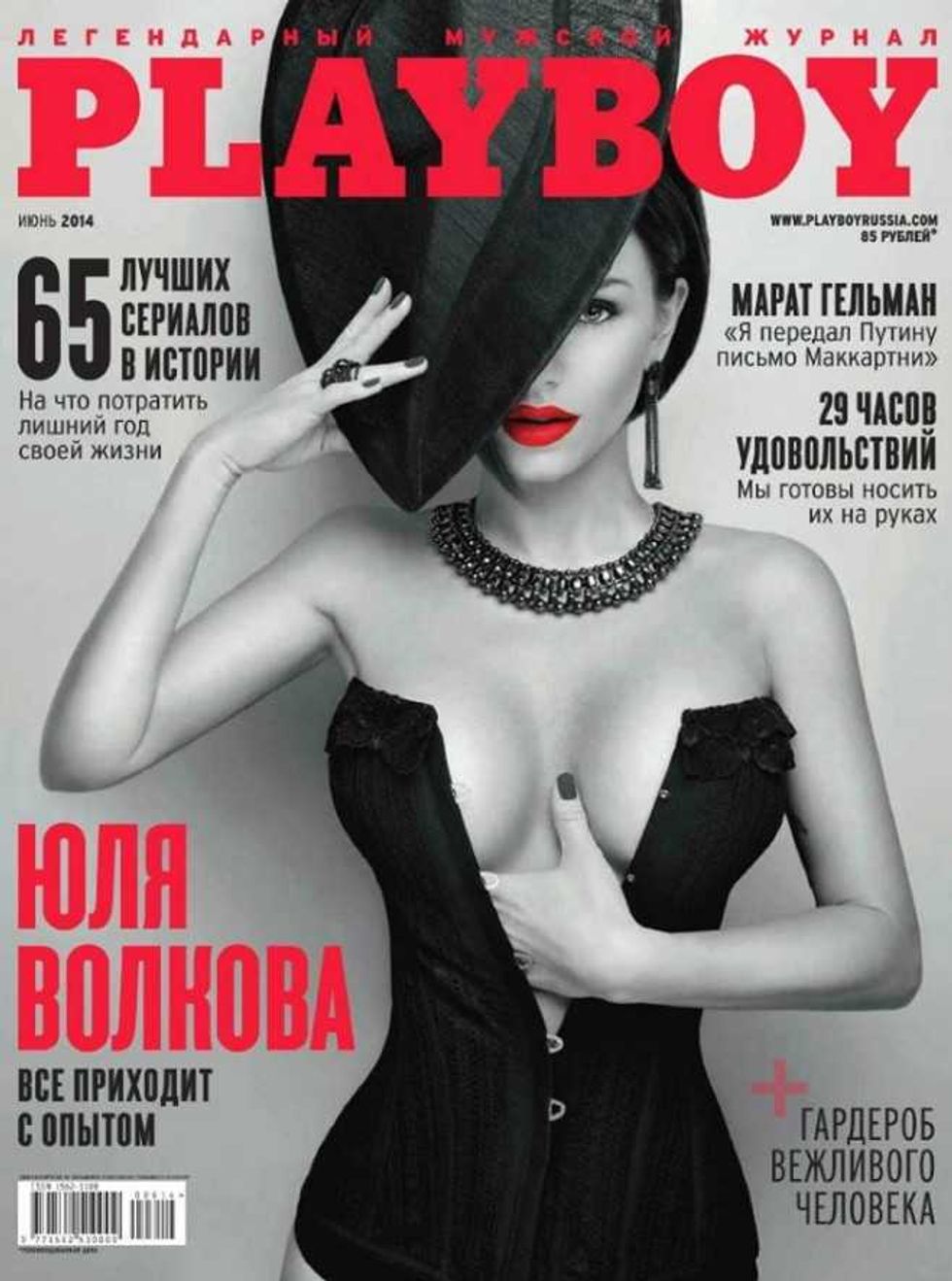 [Via Yulistas]