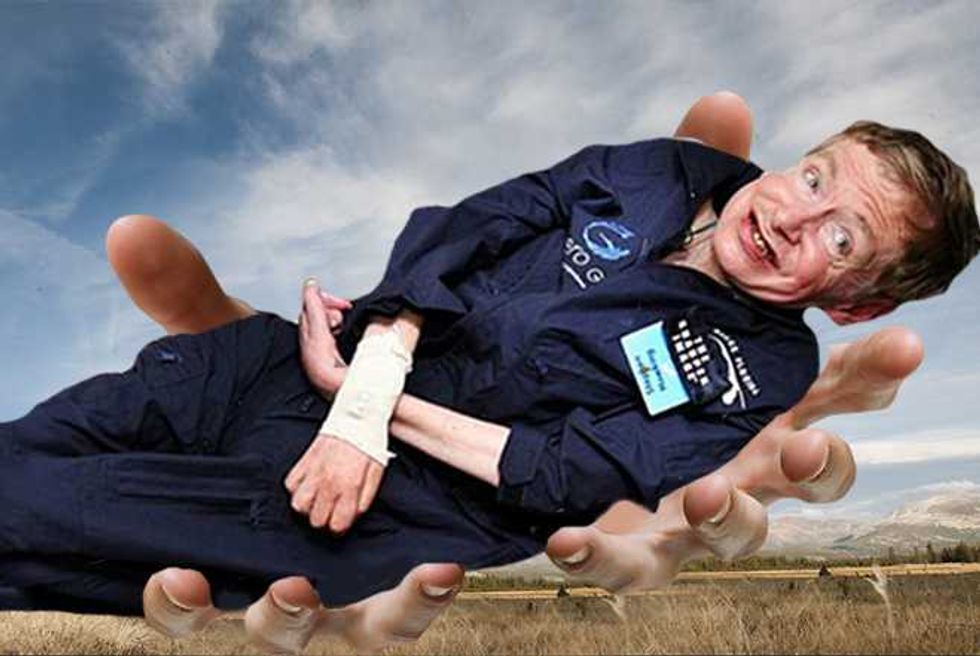 taiwanese ngo disabled hand jobs
Andy has never gone on a date, he's never had sex, or even been kissed.
In fact, Andy, a muscular dystrophy sufferer who lives with his parents in southern Taiwan, has hardly ever left his house.
So the Taiwanese NGO Hand Angel—an organization promoting the sexual rights of disabled people—decided to step in and show the young man what Nicki Minaj has been singing about all this time.
Saudi Millionaire Beats Rape Charge, Claims He 'Fell Into' Teen's Vagina
Representatives from the NGO counseled Andy online and helped him to understand his homosexuality and deal with his perfectly natural and healthy sexual urges. Next, they gave him a wristy. Seriously.
But first, they had to sneak him out of his parents' house and whisk him away to a motel, as broaching the issue with a pair of middle-aged Taiwanese conservatives could perhaps prove challenging.
NSFW! Mexican Man Claims His Gargantuan Penis Has Ruined His Life
"I can't tell my parents that I also have sexual desires, and I can't come out of the closet in front them," Andy told Vice. "My family's care puts lots of pressure [on me] and sabotages me from normal romantic relations."
Taiwan has one of the best health systems in the world and its approximately million disabled citizens receive extremely comprehensive medical care. Everything from long-term treatment to traditional herbal medicine is covered, but their sexual needs have, until now, gone completely ignored.
Not Sure What Career Path To Take? Why Not Give Pro-Cuddling A Shot!
So a group of social campaigners and volunteers created Hand Angel, an NGO whose primary service is giving hand jobs to the severely disabled.
"Disabled people share the same physical and emotional needs as any others," explains Vincent, the 50-year-old founder of Hand Angel. "And therefore should have the right to pursue them."
The service is free, but each applicant can only get three sexy-time sessions per year.
Bizarre World Of Dogging—Like Swinging On Steroids, Outdoors And Masked
As Popdust previously reported, In the Netherlands, the national health care system provides money for people with disabilities to pay for sexual services up to 12 times a year.
But Taiwan is far more conservative when it comes to issues relating to sexuality and some Buddhists—the state's primary religion—believe that disabled people are paying a karmic debt for crimes committed in a past life.
Vincent lost his legs to polio and says his experience allows him to better understand patients' needs, without making them feel patronized or humiliated.
Inside The World Of ASMR–Getting Tingly 'Head Orgasms' From Watching Tedium Porn
Hand Angel first assesses an applicant's level of disability in order to determine who qualifies—they have to be recognized by the government as having a severe physical disability but can't be mentally disabled.
Super Size Me's Morgan Spurlock's Latest Film Stars Handicapped Actors
There are ten hand job Volunteers in total—some are gay, some straight, some disabled, some are PhD students, some are social campaigners and some are members of the media.
They hug, caress, and kiss, but penetration is not permitted (including fingering, oral sex, vaginal sex, and anal sex).
The Vag Selfie—Definitive Guide To Securing The Sexiest Snatch Shots
At the motel, the volunteer caressed Andy thoroughly and masturbated him. Andy said it was so intense that he thought he was in love, but the feeling subsided after a few moments. Still, it was an emotional and physical connection unlike anything he had ever experienced before.
Hand Angels hopes that they provide not only a sexual service, but that they trigger an emotional and social awakening.
The UK Bans Spanking, Strangulation And Squirting From Porn, But Why?
"[Andy] was very introverted before, and didn't really know how to interact with people," Vincent says. "However, through months of talking online, I discovered something changed inside him. When our group was reported by the media and got lots of criticism, I saw Andy joined the public debate and argued with those [critical] internet users, trying to illustrate his opinions."
Meanwhile, Andy breaks it down perfectly.
Woman With BIID Blinds Herself With Drain Cleaner To Fulfill Lifelong Disability Dream
"I didn't feel I was the target of pity," he says. "The whole process was full of respect and equality. This might be deemed as controversial by society, but as long as you're willing to look into it, what we desire is no different from others.
"Just ask yourself—do you need to consult your parents before having sex?"
Massage Client Denied Happy Ending Took Matter Into His Own Hands